National costumes have exploded in popularity across Norway. With over 80% of women in Norway proudly owning one together with 20% of equally proud men, what exactly are these intricate garments and how did they come to evolve into modern society? Here is your guide to Norwegian bunads.
What is a bunad?
Traditionally made of a special woolen fabric and worn for agricultural work, bunads evolved into quite the masterpiece at the turn of the 19th century. During this time, craftsmen embroidered them by hand whilst keeping in tradition with their local areas. In its broadest sense, today's bunads are Norway's national costumes. They are worn by 80% of women and 20% of men to celebrate festive occasions. With over 450 variations across Norway, each bunad is specific to a region.
For women, the bunad comprises of an embroidered white blouse, an embroidered woolen apron, and accessories to match (think headpieces, leather shoes, silver jewelry, and scarves).
For men, the bunad is made up of a white shirt, a colorful waistcoat, knickerbockers (of a kind) as well as leather shoes, and a hat.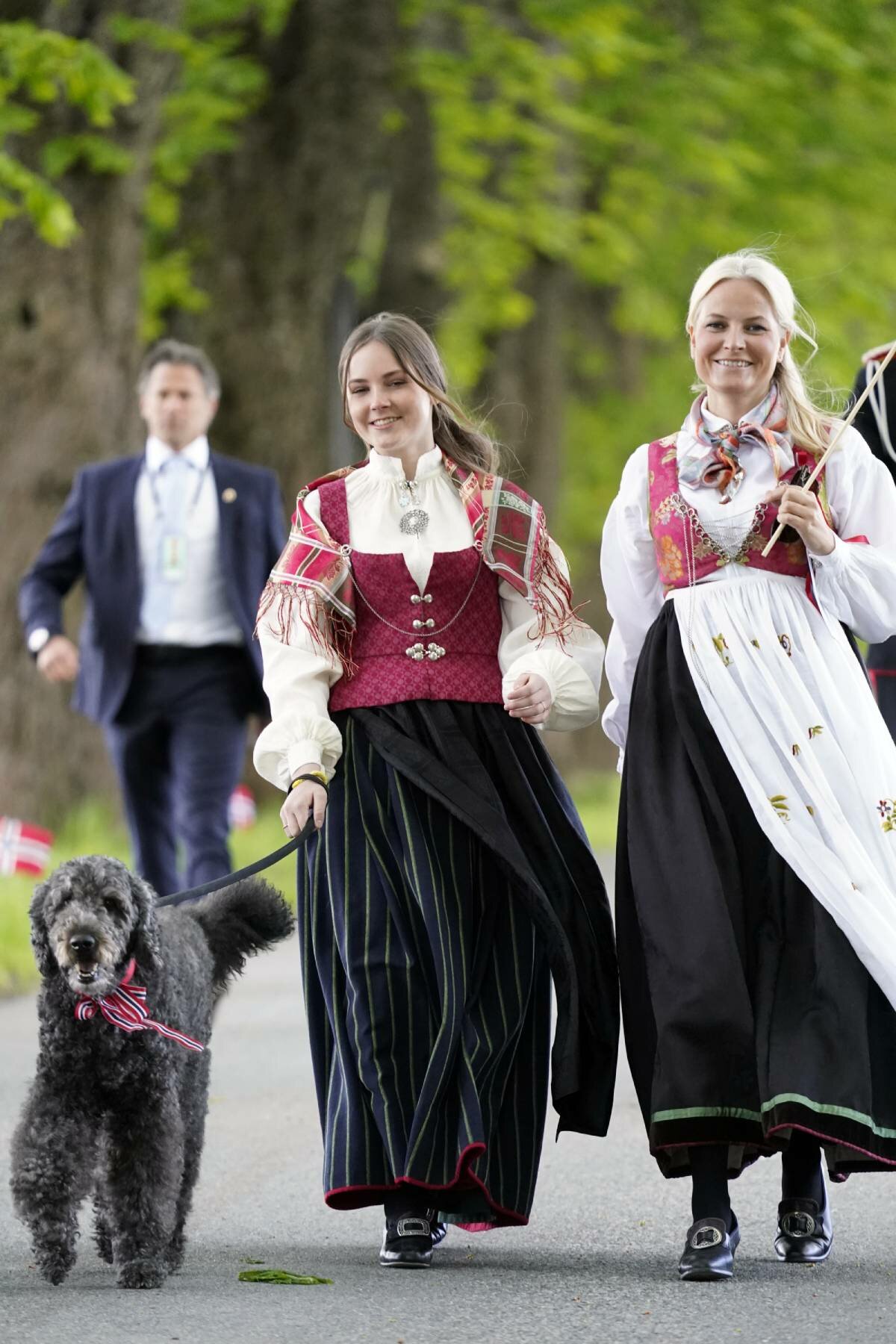 Why is silver such an important addition?
Whilst the addition of silver comes at a cost, there is more to it than meets the eye. Practically speaking, they hold the garment together.
However, they also have their own symbolism. 3-piece broaches represent the holy trinity, and 4-piece broaches represent each corner of the world.
Other broaches exist, including circles to symbolize eternity and swords to define power.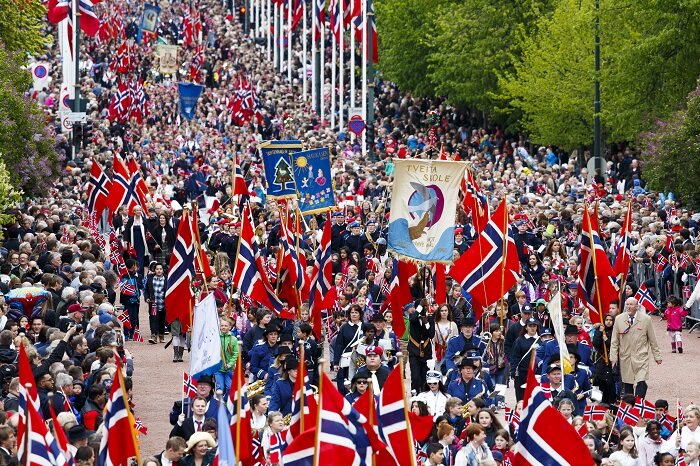 When is the best time to wear a bunad?
Choosing the right time is at the discretion of the bunad-wearer, but there are some when it is a must. It is no surprise that the most fitting occasion, therefore, is Norway's national day.
On May 17, everyone with a bunad will make sure that they wear it. Other occasions typically include confirmations (when a child turns 14 or 15), christenings, and weddings, especially those that take place in the upcountry.
How do people choose their bunad?
Some people choose their bunad for sentimental reasons, if for example, a grandmother has sown it by hand. For others, it represents their hometown or identity.
Whilst there is no set rule for selecting a bunad, it is assumed that it represents an area that you have a strong connection to, so be prepared to engage in conversation with those dressed in the same design as you!
What are the most popular bunads?
Everyone likes their bunad, but let's face it, some are nicer than others! Thanks to their growing popularity, the public weigh in on an annual poll distributed by newspapers across Norway.
Here are three of the most popular: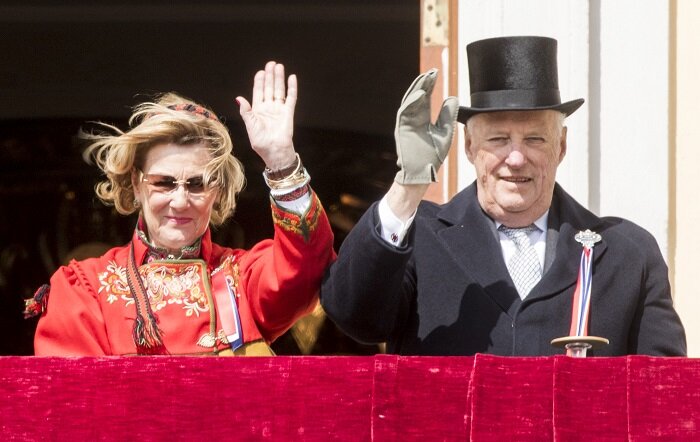 East Telemark
Today, East Telemark has many variations in its bunads, including the "red shirt bunad" that dates to the early 1800s. 
With family from Telemark and an interest in fashion, Queen Sonja was presented with this bunad as a wedding gift from her mother and wore it on May 17 last year.
The red waist is non-negotiable, but the embroidery and colors vary. The men of East Telemark are in for an equally dashing look, complete with a white, green, or grey jacket.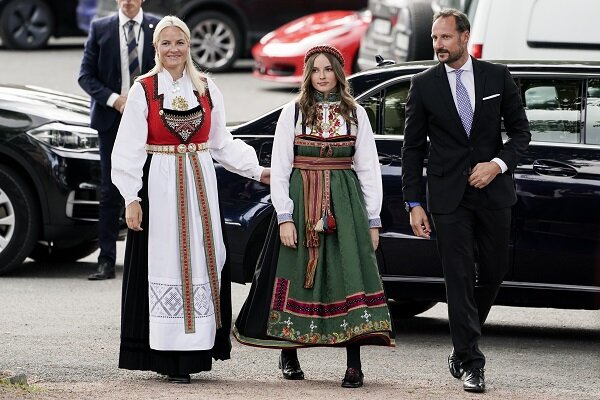 Hardanger
At the turn of the century, the traditional costume from Hardanger was the first to evolve into a bunad. Women from across Norway wore this bunad to show their support for independence from Sweden.
As a result, this distinctive white apron and red vest went on to earn the nickname, "Nasjonalen" (the National).
The bunad for men typically includes a red or green waistcoat, cream socks, and a black jacket.
Nordland
Inspired by earlier traditional clothing, the youth association submitted this original design in 1928. It comprises of a white blouse, woolen apron, shawl, bag, and silver jewelry.
Additional accessories include a headdress and cape. Initially, the youth association wanted green wool but quickly settled for blue as it was difficult to obtain in the 1920s.
Today, the bunad comes in both colors and has consistently won the nation's hearts in the annual poll for Norway's best national costume.
How much does a bunad cost?
If you have ever been to Norway, then you will know that things do not come cheap and the bunad is no different! Prices vary but expect to pay between NOK 20,000 and NOK 50,000 for everything, including the accessories.
The cheaper range is often manufactured abroad, whereas the higher range reflects Norway's handmade craftsmanship and lasts a lifetime.
With life's stresses, we all know that waistline expansion is inevitable, but take comfort in knowing that your bunad will grow with you!
Source: #Norway Today / #NorwayTodayTravel
Do you have a news tip for Norway Today? We want to hear it. Get in touch at info@norwaytoday.no