For almost 5000 years, Avaldsnes was THE center of power in Norway. From the Bronze Age to the 15th century, chieftains, kings, and rulers established Norway's oldest royal seat here. A small village today, Avaldsnes still has a larger-than-life history involving trade, religion and, of course, Vikings!
Small village, big history
Situated on the far west coast of Norway, amongst the windswept fjords, is the village of Avaldsnes. Now a village of around 3000 people, it is situated northeast of the town of Karmøy and about 10 kilometers from Haugesund, wedged roughly halfway between Bergen and Stavanger.

Here visitors can visit a working Viking farm, stroll part of the Pilgrimsleden (Pilgrim's Route) to Avaldsnes' St. Olaf's Church, or learn about how important Avaldsnes was for Viking trade routes at the Nordvegen History Center.
Human settlement since the Bronze Age
Its current relatively small size and statute should not distract from that the fact that Avaldsnes plays a huge part in the cultural and historical memory of Norway.
Humans have shaped the landscape around Avaldsnes since at least the Nordic Bronze Age (c. 1800 – 1500 BC). During this period, local cultures had trade routes upon which items such as flint tools (Avaldsnes is home to the largest flint hoard ever found in Scandinavia) were moved, likely via paddle-based ships – precursors of Vikings' row-based longships to come. This system of economy was likely controlled by the local aristocracy of the time and made the area a center of power.
On the spiritual side, local Bronze Age peoples were marked by a set of beliefs that some experts think revolved around sun worship, and burial mounds. The intricacy of their burial mounds is a testament to the wealth aristocracy could amass at the strategic location that is Avaldsnes.
Located about one kilometer northwest of Avaldsnes, the Bronze-Age grave ground known as Blodheia or Reheia contains richly furnished burial mounds, with weapons, jewelry, and other symbols of wealth and power.

From the Romans to the Vikings
Avaldsnes is home to a fascinating discovery dating to the 3rd century AD, during the Roman Iron Age.
In 1834, Roman weaponry, a 600-gram neck ring, glass, gold, and other items were discovered buried alongside a powerful Prince in the Flaghaug (Flag Mound). This find suggests that that people living here (due to the prime trade location) had direct contact with the Roman Empire which dominated much of Europe at this time.
Fast forward a few centuries, and Avaldsnes' royal status continues. The Vikings' connections with Avaldsnes begin in the years predating the infamous Lindisfarne raid – often used to mark the beginning of the Viking Age.
During the 8th century AD, two ship burials – today known as the Storhaug and Grønhaug ships  – were deposited a bit north of modern-day Avaldsnes. The Storhaug ship was constructed around 770 and deposited in the ground in 799, while the Grønhaug ship was likely built and buried less than decade earlier. Anyone who was buried with ships as majestic as these two was likely a member of the ruling class.
Becoming the Viking Capital
It is said that Harald Fairhair around 870 CE due to its strategic location both on the West coast of Norway (allowing a base for Viking ship raids) and its safe harbor from which domestic Norwegian maritime trade could be controlled.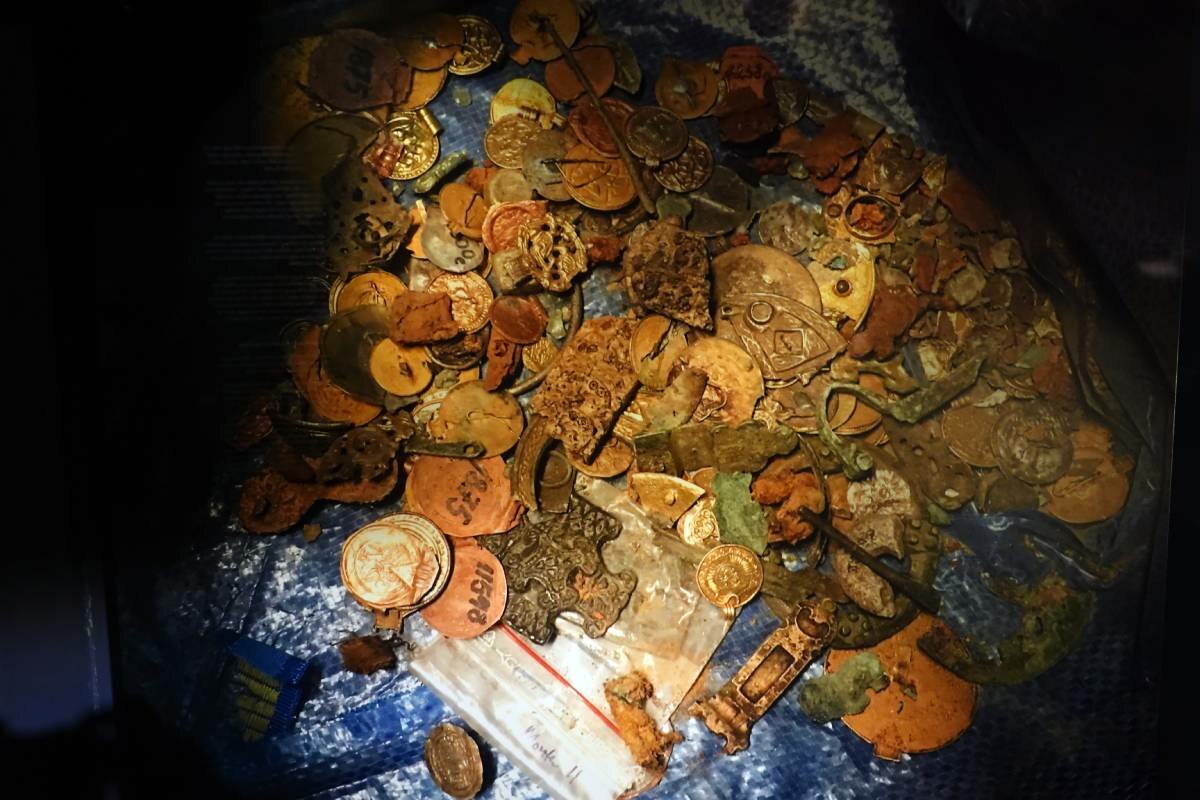 In the years following his rule, Avaldsnes continued to grow as seen by the longships, burial mounds, and wealth of objects discovered by archaeologists surrounding the village.
From Avaldsnes' strategic location, Vikings could rule and control all trade along the Nordvegen (The Northern Way – for which Norway is named).
For those curious about life in what has been called "Norway's Oldest Royal Seat," a replica of a Viking-Age farm has been built at Avaldsnes and is available to visit today.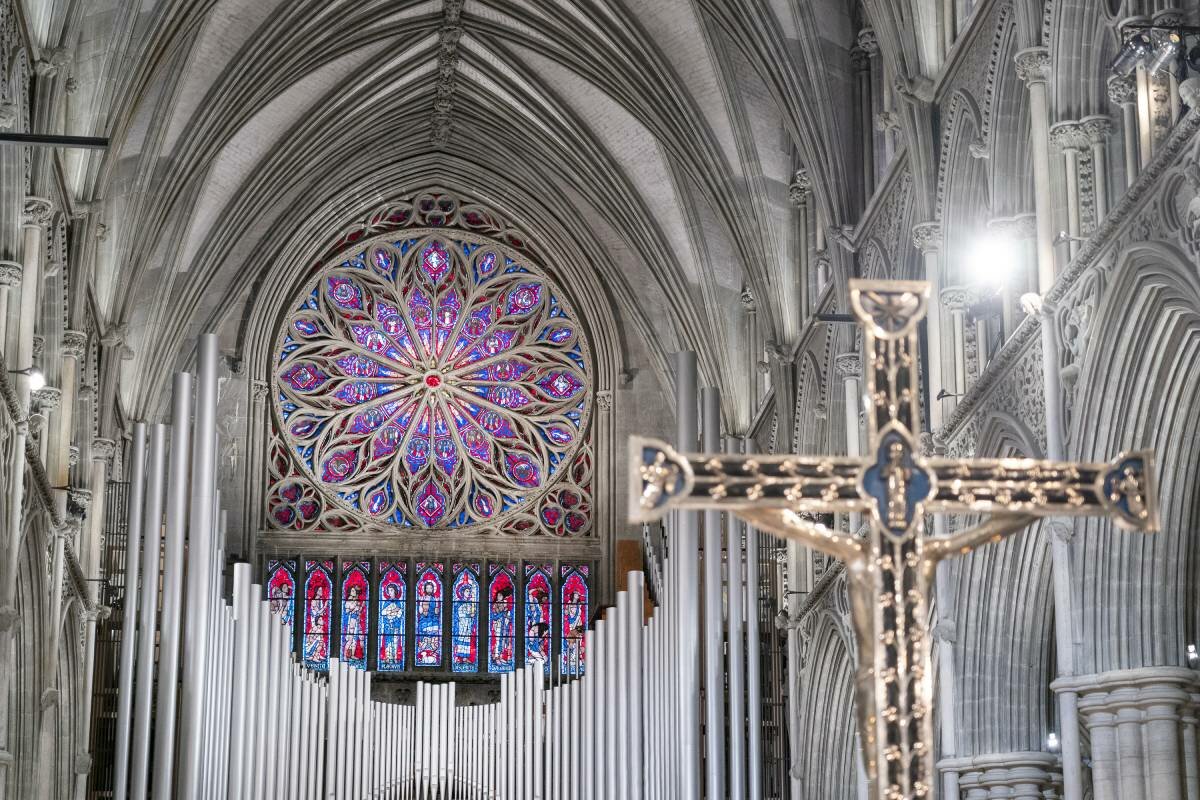 Christianity and the Pilgrim's Route
Introduced into Norway around the early 8th century CE, Christianity was first met with resistance but became the majority religion by the 13th century.
Under King Håkon Håkonsson, St. Olaf's Church was built in Avaldsnes around 1250.
St. Olaf's Church is now on the Pilgrimsleden route, which ends at the Nidaros Cathedral in Trondheim. Today, you can visit the Church and then head to the nearby Nordvegen History Center to even learn more about awe-striking Avaldsnes.

For more information on Vikings, check out our ultimate guide to exploring Viking history here.

Source: #NorwayTodayTravel
Do you have a news tip for Norway Today? We want to hear it. Get in touch at info@norwaytoday.no