Deichman Bjørvika in Oslo is the Best New Public Library of the Year.
The International Federation of Library Associations and Institutions (IFLA) awarded the prize. Every year, the prize goes to the world's best newly built public library. Among the criteria are functional architecture, creative ICT solutions, and digital development in interaction with local culture.
Deichman Bjørvika competed for the prize with four other libraries: Marrickville Library in Australia, Het Predikheren in Belgium, Ningbo New Library in China, and Forum Groningen in the Netherlands.
Oslo's new public library opened in June of 2020. Deichman Bjørvika was designed by the architectural firms Lundhagem and Atelier Oslo.
The building has already won acclaim and awards such as Library of the Year 2020, Betongtavlen 2020, the DOGA Award for Design and Architecture, and the Norwegian Lighting Prize for indoor projects.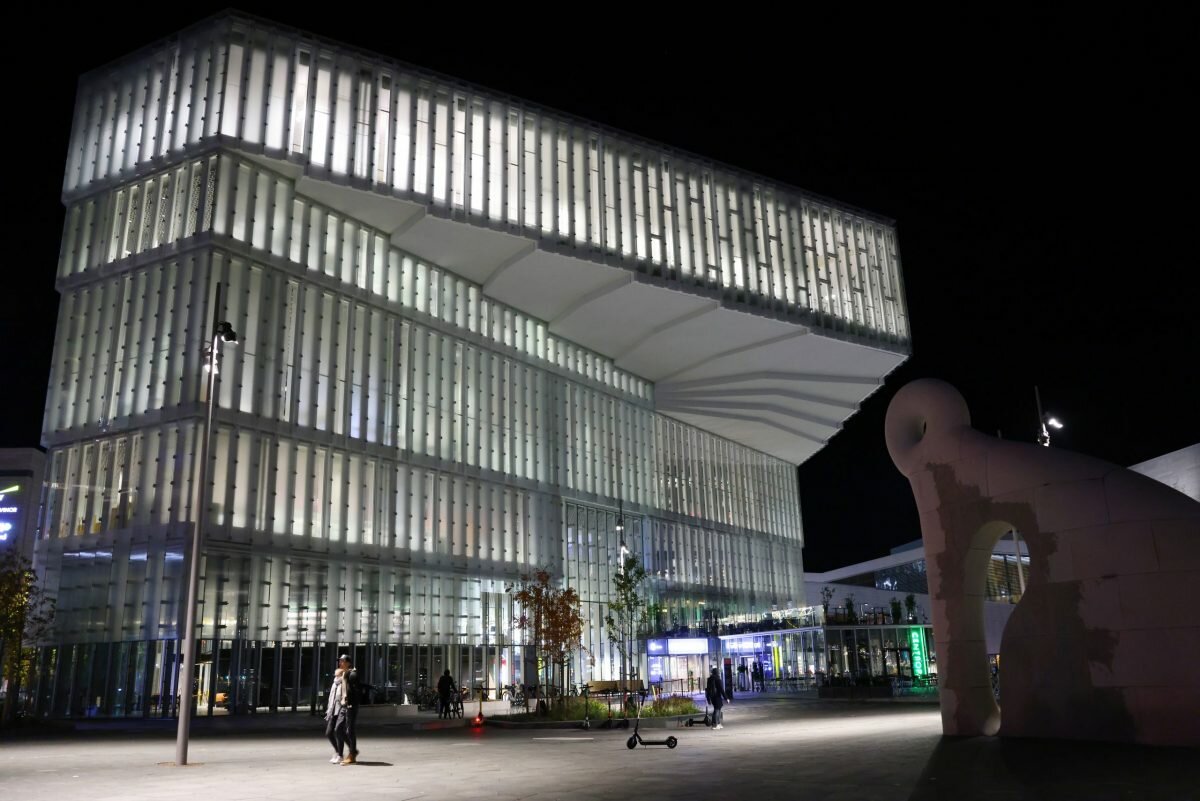 Deichman Bjørvika manager Knut Skansen said, in a press release, that this newest international award is true proof that Oslo has given its inhabitants a world-class public library. He thanked everyone who has understood the importance of the library, and invested in it.
"Having a good library is one of the most important things we can do for equality and to inspire people to live good lives. We want even more people to discover how good it is to use the libraries, and I want to thank Deichman for winning both awards and people's hearts," said Oslo's Vice Mayor for Culture and Sport, Omar Samy Gamal (SV).
Source: ©️ NTB Scanpix / #NorwayTodayTravel
Do you have a news tip for Norway Today? We want to hear it. Get in touch at info@norwaytoday.no