Forget the Nobel Prizes; the funnier IG Nobel Prizes were announced on September 21.
Towards the end of every year, the IG Nobel awards garner worldwide attention.
Though originally started as a satiric joke, the prizes do help to popularize and broaden the appeal of scientific research.
So far, Norway has only been awarded this unique honor once over the years.
Not quite Nobel…
Each year both the Swedish and Norwegian Nobel Committees announce their choices for six prizes awarded in Alfred Nobel's honor.
To coincide with these announcements, the satiric humor magazine Annals of Improbable Research has, since 1991, awarded ten often funny but important pieces of scientific research.
Originally started as a spoof on the elitist pomp and ceremony of the Nobel Prizes, the IG awards have become a major comedic highlight for those both in and out of the scientific world.
The awards generally mirror the Nobel Prize categories but have a heavier focus on niche scientific disciplines.
These awards aim to cast a light on lesser-known research that "first makes you laugh, then makes you think."
One link from the IG Nobel to the Nobel Prizes is that previous Nobel winners are often invited to present the corresponding IG award. For example, Frances Arnold, the 2018 Nobel winner for Chemistry, presented the IG Noble award for Chemistry in 2021.
The most IG Nobel of 2021: From upside rhinos to nose-clearing orgasms
The 2021 ceremony took place, due to pandemic control measures, entirely online from Harvard University's landmark Sanders Theater.
The winners were awarded for a range of interesting and diverse research. They were:

BIOLOGY PRIZE: Susanne Schötz, Robert Eklund, and Joost van de Weijer for "analyzing variations in purring, chirping, chattering, trilling, tweedling, murmuring, meowing, moaning, squeaking, hissing, yowling, howling, growling, and other modes of cat–human communication."

ECOLOGY PRIZE: Leila Satari, Alba Guillén, Àngela Vidal-Verdú, and Manuel Porcar for "using genetic analysis to identify the different species of bacteria that reside in wads of discarded chewing gum stuck on pavements in various countries."

CHEMISTRY PRIZE: Jörg Wicker, Nicolas Krauter, Bettina Derstroff, Christof Stönner, Efstratios Bourtsoukidis, Achim Edtbauer, Jochen Wulf, Thomas Klüpfel, Stefan Kramer, and Jonathan Williams, for "chemically analyzing the air inside movie theaters, to test whether the odors produced by an audience reliably indicate the levels of violence, sex, antisocial behavior, drug use, and bad language in the movie the audience is watching."

MEDICINE PRIZE: Olcay Cem Bulut, Dare Oladokun, Burkard Lippert, and Ralph Hohenberger, for "demonstrating that sexual orgasms can be as effective as decongestant medicines at improving nasal breathing."

PEACE PRIZE: Ethan Beseris, Steven Naleway, and David Carrier, for "testing the hypothesis that humans evolved beards to protect themselves from punches to the face."

KINETICS PRIZE: Hisashi Murakami, Claudio Feliciani, Yuta Nishiyama, and Katsuhiro Nishinari, for "conducting experiments to learn why pedestrians do sometimes collide with other pedestrians."

ENTOMOLOGY PRIZE: John Mulrennan, Jr., Roger Grothaus, Charles Hammond, and Jay Lamdin, for their research "A New Method of Cockroach Control on Submarines."

TRANSPORTATION PRIZE: Robin Radcliffe, Mark Jago, Peter Morkel, Estelle Morkel, Pierre du Preez, Piet Beytell, Birgit Kotting, Bakker Manuel, Jan Hendrik du Preez, Michele Miller, Julia Felippe, Stephen Parry, and Robin Gleed, for "determining by experiment whether it is safer to transport an airborne rhinoceros upside-down."
How does Norway compare to the rest of the IG world?
By hosting and awarding the Nobel Peace Prize, Norway often punches above its weight in international affairs and achievement. In fact, some 13 Norwegians have been awarded a Nobel Prize ranging from Fridtjof Nansen's Peace Prize in 1922 to Evard and May-Britt Moser's Physiology or Medicine Prize in 2014.

We all know that Norway has the brains and brawn (think Karsten Warholm) to be world leaders in any sporting or scientific field, but how does Norway stack up in the IG Nobel awards? Unfortunately, this nation has only produced one IG award.

It was way back in 2014 that a Norwegian last tasted glory in the IG Awards. The Arctic Science Award was given to Eigil Reimers and Sindre Eftestøl for testing reindeer reactions to humans dressed as polar bears. More about their research can be found here.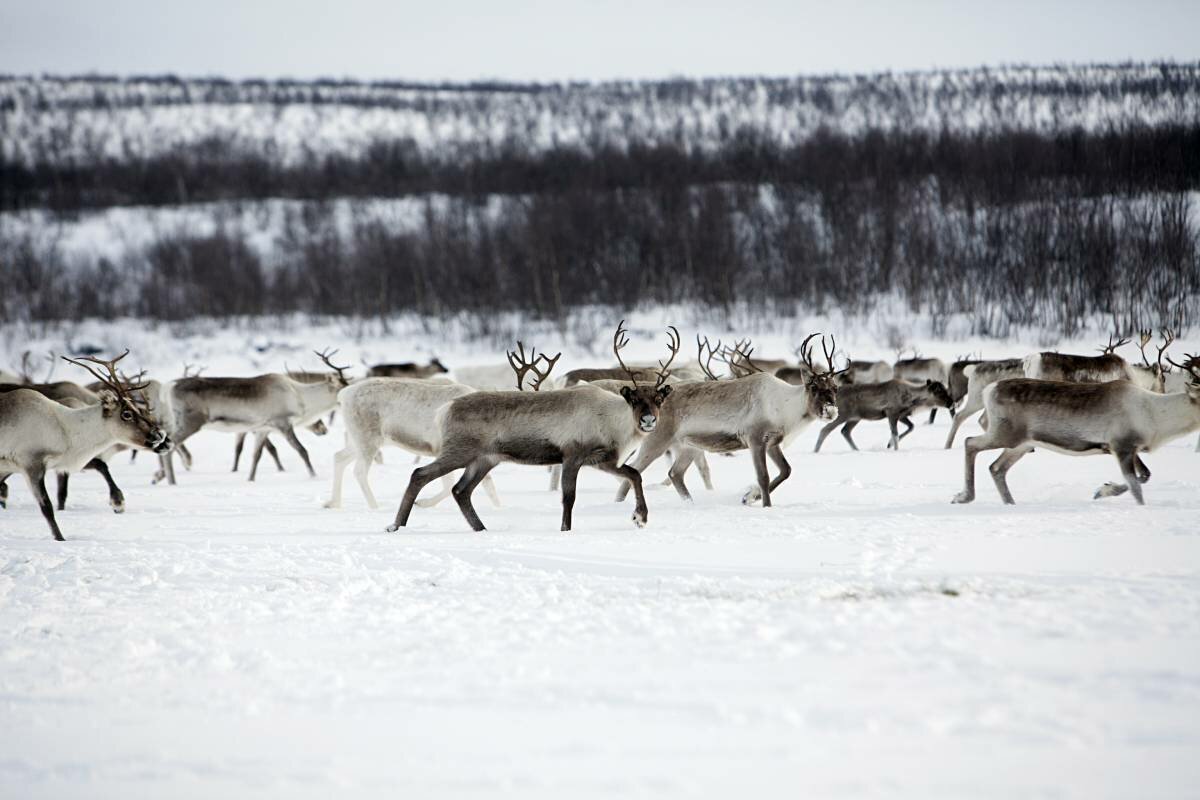 More tongue in cheek than serious…
Regardless of Norway's poor showing, there is no need for an in-depth Government investigation into scientific research in this country.
The IG awards are, after all, supposed to be a humorous nod to the often narrow and specialized fields that make up much of scientific research.

Perhaps the prize that first made an entire country laugh then think was the 2009 Economics IG Nobel Prize awarded to Iceland's banking system.
The prize was dedicated to "…the directors, executives, and auditors of four Icelandic banks — Kaupthing Bank, Landsbanki, Glitnir Bank, and Central Bank of Iceland — for demonstrating that tiny banks can be rapidly transformed into huge banks, and vice versa — and for demonstrating that similar things can be done to an entire national economy."

Ouch!

To see this year's award ceremony click here.

Source : ©️ NTB Scanpix / #NorwayToday / #NorwayTodayTravel

Do you have a news tip for Norway Today? We want to hear it. Get in touch at info@norwaytoday.no