Norway is renowned worldwide for its generous parental leave. New parents can expect (after expecting) a generous mix of monetary benefits, time off, and cash rebates to focus on the important job of raising a newborn rather than worrying about the bills. Yet it is not without controversy as not every new parent is entitled to it and the benefit/s they receive can vary substantially. If you are planning or expecting a newborn or just curious then read on for all the essential information about parental leave in Norway.

Raising children is both a social and an economic issue
One of the reasons why Norway commonly tops lists of best countries to live is the generous and flexible nature of its parental leave. Unlike in many countries, where parents (especially mothers) must make a dire choice between either having a career or a child, the system here allows most parents to have both.

Parental leave is an employee benefit, available for either a mother or father, whose origins can be traced back to the post-war period in Norway. With successive governments constructing a welfare state, parental leave was seen as a key proponent of this. Raising a child to be a productive member of society is seen not only as a social issue but also as an economic one in Norway. As such, parental leave was introduced to help parents focus on their most important job: raising a child. A series of financial incentives and legislation was brought in to both encourage and enforce it.
3 condition eligibility to recive parental leave
To be eligible to receive parental leave, there are 3 major conditions that any budding parent/s need to meet. These are :
1) You must be a (legal) resident in Norway.
2)You must be covered by the National Insurance Scheme.
3) You must have had some form of income (which can include a broad range of social security benefits) for 6 out of the past 10 months.

Originally the system was set up for both the biological mother and father of a child but, as society has changed, so too has the system of parental leave. Adoptive parent/s are eligible from the date that the foster child is transferred to their care but not for adopting stepchildren or children over 15. Same-sex parents have the right to parental leave but it varies depending on whether the child is adopted or born via a surrogate.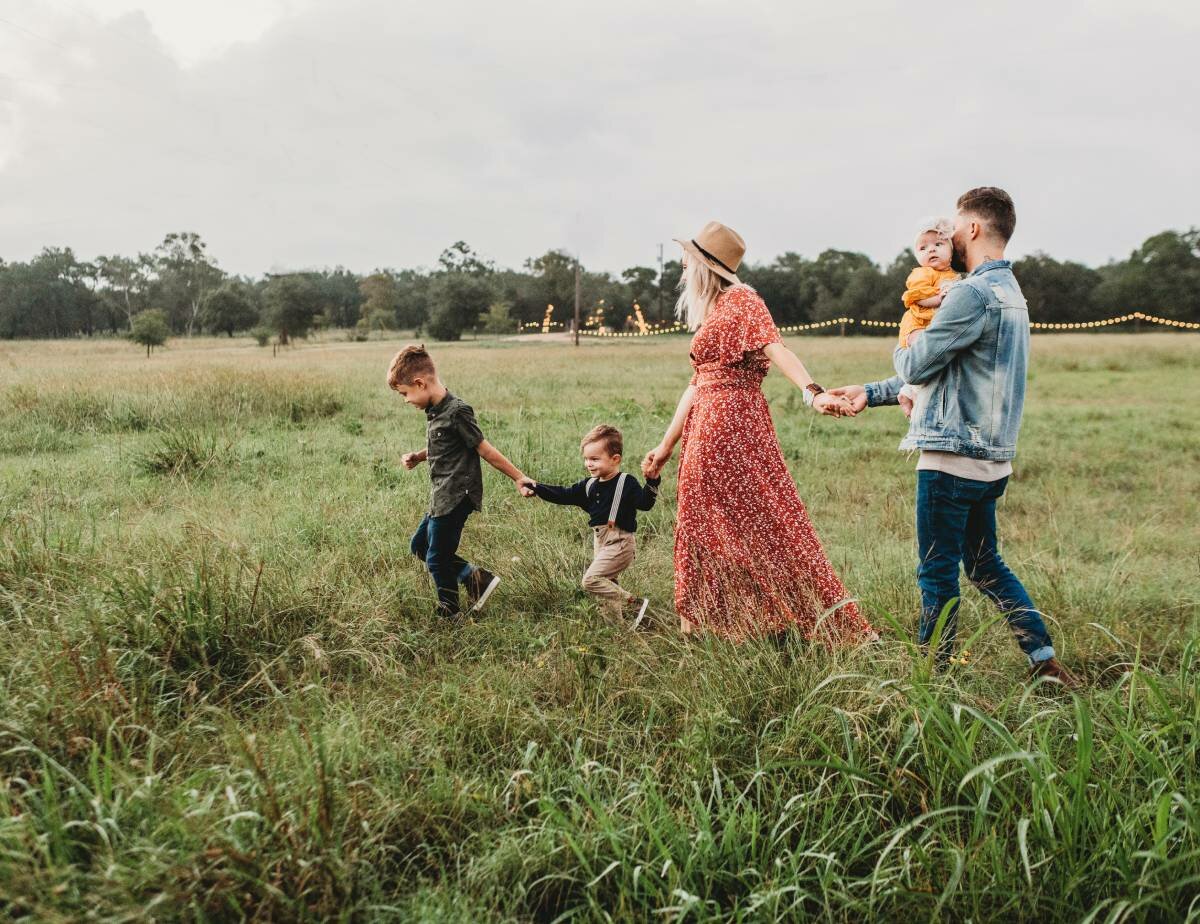 The first step is to plan, plan, plan…
The most important phase of receiving the parental benefit is planning. An old adage says "prior preparation and planning prevents p*ss poor performance." This is no more relevant than when expecting a newborn. Employers will have to liaise with their employers, as well as various government departments (especially the NAV) in order to complete a load of important applications, forms, and documents. The NAV recommends that employees start the conversation and application for parental leave, at least, 3 months before the due date.

Step 1) Discuss a plan for spending time with the child/children: this is not only a discussion to be had between partners but also between employees and employers. Importantly, the employer must agree with the time off plan before the application process can start.

Step 2) 22nd week of pregnancy: this is the earliest date that the mother can apply for parental benefit from. From this week onwards, expectant mothers can also send the NAV their estimated due date which must be provided by a midwife or a doctor.

Step 3) 4-6 weeks before the due date: The NAV recommends that this is the date when the father can apply for parental benefits. The NAV will also receive information about the father's income and issue a response to the application.

Step 4) 4 weeks before the due date: The NAV receives information about the mother's income. This is either provided by the employer or by NAV/the Tax Office. The mother will receive a response about the parental leave application from this date onwards too.

Step 5) The due date: Congratulations! The child is born. By now, both applications should be processed and both parents should have received a response and information about their respective parental leave.
Parental benefit ( Foreldrepenger) – time off from work to raise a newborn
Parents in Norway have the right to a combined 48 weeks of parental leave for newborn children. This can be extended to 58 weeks if a lower payment is accepted. This means that most newborn children can expect to spend most of their first year with one, or both, of their parents.

'Parental Benefit' (Foreldrepenger) is time off from employment whereby new parents are paid their existing salary by the NAV. To be entitled to "parental benefits' there is an income threshold of NOK 53,200 earned in the previous 12 months. During the application process for "parental leave," the NAV collects income information from the parent who is applying.

If both parents have the right to apply for parental leave, the leave is divided into 3 parts :

Maternal quota: the mother has the right to 15 weeks at 100% benefit (i.e., their income) or 19 weeks at 80% benefit. They are also entitled to receive benefits for the 3 weeks before their due date.

Paternal quota: the father has the same right: 15 weeks at 100% or 19 weeks at 80%. However, the father has to wait until the 7th week after birth or can delay the benefit until a later date.

Joint period: These are the weeks that both parents can share. It is either 16 weeks at 100% or 18 weeks at 80%. This can be shared equally or taken totally by either the mother or father.

Lump Sum Payment (Engangsstønad) – a one off payment of 90K
For other parent/s who have lower levels of income to qualify for "parental Leave," they can receive a one-off lump sum payment (Engangsstønad) from the NAV to help with the raising of the child. As of July 1, 2021, the payment is NOK 90,300 for every child you give birth to or adopt. As a general rule, only the mother is entitled to apply and she must both have made less than NOK 53,200 in the past 12 months and live in Norway.
Parents are either entitled to "parental benefit" (for one or both parents) or the one-off lump sum payment. They cannot receive both.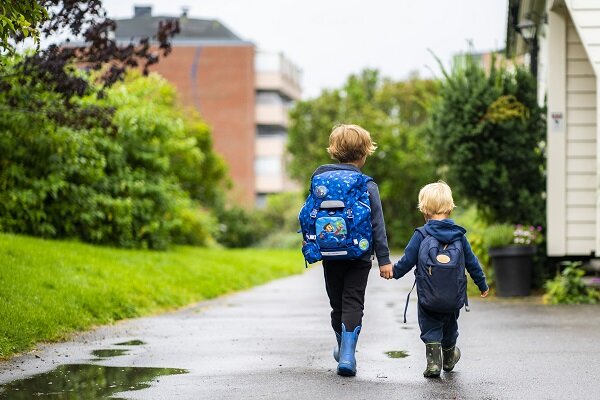 More benefits as the child grows
Norway has a notoriously high cost of living which has only increased over the past 18 months. With inflation surging to 3.5%, since October 2020, every krone of government support to raise a child is needed. As the newborn baby grows this governmental help for the cost of raising a child does not stop.

'Child benefit' (Barnetrygd) is a monthly benefit paid to parents (either divided equally or wholly to one parent) of NOK 1,354 up until the child is 6 years old. When the child is older than 6, the rate drops to NOK 1,054. It is not liable to any tax and single parents receive a higher rate. This is continued until the child reaches 18 years old.

Most kindergartens in Norway are government-run by either the local government authority. This means that they are heavily subsided. The average monthly household payment, during 2021, for the country as a whole was NOK 2,991.

Kontantstøtte – is it a help or a hindrance?
One of the more controversial aspects of kindergartens has been the "Cash for care benefit" (Kontantstøtte) scheme. This is a cash benefit paid to parents whose children do not want to attend kindergartens between the ages of 1 – 2 years old.

Parents receive cash benefits when the child is between the ages of 13 – 23 months old, for a total of 11 months. Currently, the maximum amount is NOK 7,500,- / month. Most importantly, both caregivers of the child must be members of the Norwegian National Insurance Scheme for, at least, 5 years.

Since its inception two decades ago, it has always been a politically controversial benefit. For its detractors, it negatively impacts both gender equality and integration. It is often the mother who stays at home with the child, when receiving the benefit, thus keeping her out of the workforce and weakening her prospective employment. For newly arrived immigrants it is seen as a hindrance. It can supposedly weaken both the mother's employment and social skills (keeping her out of the workforce) and the social and linguistic development of the child by keeping them out of a kindergarten. It can represent a lost year of work, wages, and skills. As more needs to be done to help immigrant communities, many argue that simply throwing cash at them is perhaps not the best option

Supporters of the scheme highlight two areas. Firstly, it is not up to the government to mandate (at this young stage of a child's life) how it is raised. Whatever the parents decide to do – send the child to a kindergarten or keep it at home – it is the parents' decision and the government should have no say in it. The benefit allows parents to have the financial freedom to choose to raise the child how they see fit. Secondly, though kindergarten prices are subsidized, they are still an extra cost and burden to any family. If a family has more than one child attending kindergarten this can become increasingly expensive.
Parental leave – a short-term economic cost but long-term economic gain
For many, one of the hallmarks of the generous Norwegian welfare state is parental leave. Through subsidizing income/s or a lump sum one-off payment, the government wants parents to focus on the serious and important job of raising a child and not having to worry about how to pay the bills. Parental leave not only helps the child – as a parent is there to nurture it within that first previous year – but allows parents adequate time to focus on raising a child properly, rather than juggling a kid and a career.

Depending on the household situation, a combination of parental leave also helps mothers back into the workforce quicker as fathers can take time off to stay at home with the child. It also promotes gender equality as men, as well as women, have the right to parental leave and thus the obligation to help. There is also research that parental leave can not only increase productivity (when the parent goes back to work) but can also aid in fertility rates and cause families, and relationships, to be more stable.

Raising a child, especially a newborn, is a highly stressful environment and parental leave is just one way that the Norwegian government works with both the public and private sectors, employees, and employers to ensure a better quality of life for parents, children and families.

For more information about parental leave and benefits, see the NAV's webpage.

Source : #NorwayToday / #NorwayTodayNews
Do you have a news tip for Norway Today? We want to hear it. Get in touch at info@norwaytoday.no