"I onde dager" (In Bad Days) is a perfect blend of Tarantino gore, hilarious high jinx, and a modern take on the sometime mediocrity of marriage.
When #cabinlife becomes dangerous for your health…
We all have been in, or known someone who has, a failed relationship. Where once was all roses, butterflies, and romance it has now plunged into total boredom, frustration, and loathing. Many films have dealt with the failed crumbling of a relationship or a marriage (most recently the HBO English language remake of Ingmar Bergman's classic "Scener ur ett äktenskap" – Scenes of a Marriage) but none have done this with quite as much gore as Tommy Wirkola's "I onde dager" (In Bad Days, translated as "The Trip" in its English language release).

Lars (Aksel Hennie, he of the Hodejegerne fame) and Lisa (Noomi Rapace a.k.a Lisbeth Salander from Stieg Larsson's Millennium film series) are in a failed relationship. However, instead of heading to couple's therapy, they decide that a trip to their hytte (cabin) will do the trick. All that fresh air, away from the distractions of modern city life will do their relationship wonders…won't it? What each doesn't know is that both plan to kill each other. Where else is there a better place to hide a dead body than a cabin in the woods far from civilization?

However, as expected, nothing goes to plan. Add to this three escaped convicts (Atle Antonsen, Andre Eriksen, and Christian Rubeck) who traipse through their yard and this urgent need to kill each other takes a back seat. It slowly becomes a case of kill or be killed.
Nods to Hollywood greats but a very Scandinavian milieu
The one flaw with the great casting of Lars and Lisa is that there is too little screen time to establish the genuine disgust and loathing that each has for the other. There scenes where the two show their failed chemistry are all too brief for the audience to really buy into their failed marriage.

Throughout the gorey rest of the movie, there are nods from Wirkola to his obvious idols ranging from Quentin Tarantino to the Coen brothers. However, unlike his Hollywood idols, Wirkola's brilliant idea of using that very Scandinavian setting of a hytte is a brilliant masterstroke. For all us Scandis (and adopted Scandis) there is nothing more peaceful, more tranquil than one's hytte. It is a place of peaceful bliss and the juxtaposition of a gang of people intent on slicing each other up in peaceful surroundings makes for great cinema.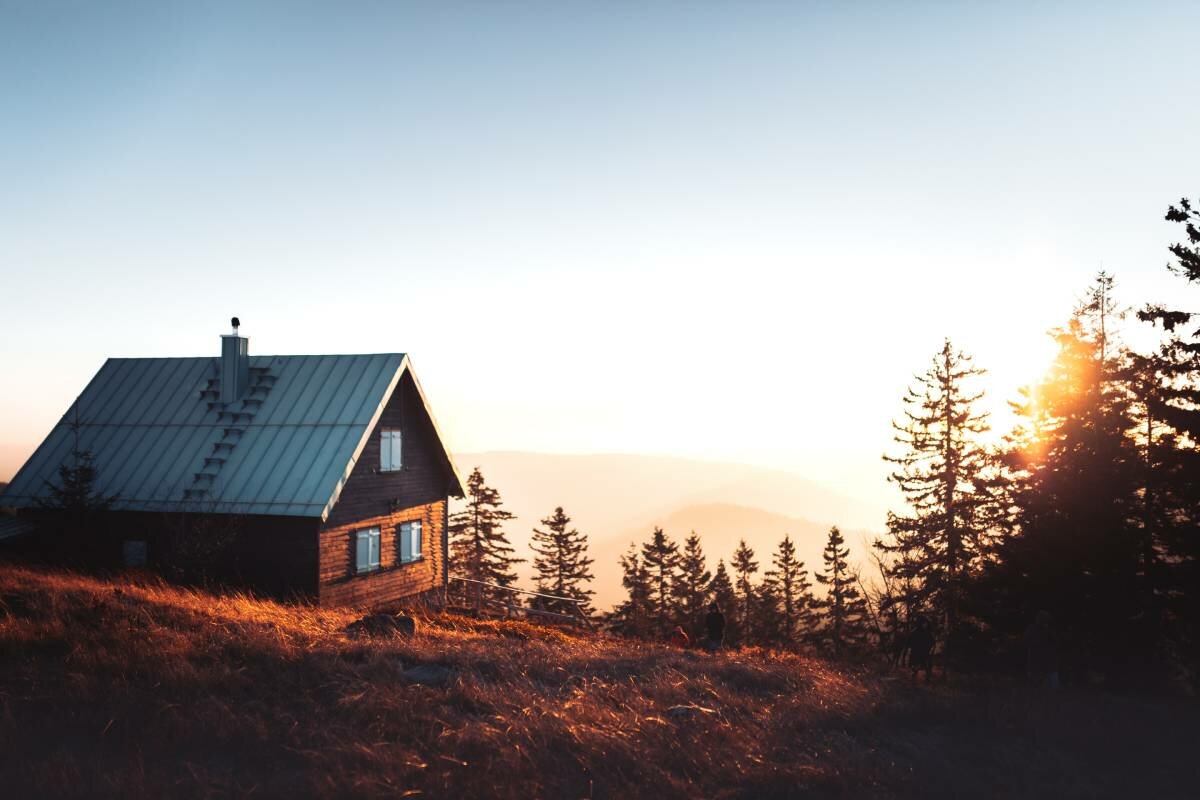 A genuinely fun and gripping thriller
What starts as a very modern take on marriage soon descends into a sort of gorey caper that should have you on the edge of your seat throughout the film. This film may not be suitable or enjoyable for everyone but it is good to see the famous hyttetur – the epitome of a Scandinavian tranquil holiday – reach a broader global audience. With the runaway success of Verdens Verste Menneske, a Norwegian setting suddenly seems de rigueur. And what is more Norwegian than going to one's hytte?

Verdict : I onde dager is a gorey, gripping, and genuinely fun caper that should please some…but perhaps couples therapists should give this one a miss. We needed to see more of Lars and Lisa passive-aggressiveness though.

Score: 3 passive-aggressive conversations about the meaning of how one orders their steak cooked out of 6
I onde dager is available for streaming on Netflix.
Source : #NorwayToday / #NorwayTodayTravel
Do you have a news tip for Norway Today? We want to hear it. Get in touch at info@norwaytoday.no