Norwegian society is undergoing transformative change as the nation rapidly ages. Over the past decade, the number of pensioners has increased by 40% to over one million. This presents an existential challenge to the nature of the generous welfare state that Norway has survived and thrived on for generations. With one in 6 Norwegians now receiving a pension, should the pension age be increased to ease financial pressure on government coffers?
NAV figures highlight rapid growth of pensioners
Norway has, over the past decade, seen a huge increase in the number of pensioners. According to figures collated by the Norwegian Labour and Welfare Administration (NAV), the past decade has seen 300,000 Norwegians become pensioners pushing the total number to over one million. This means, in essence, more than 1 in 6 Norwegians today are pensioners.

The Director of Labor and Welfare Hans Christian Holte said that this trend will continue in the future and is "both a positive milestone but also a challenge for Norway." NAV figures predict that the number of pensioners will increase by 100,000 every four years for the next two decades.
"Alderspensjon" in Norway
Over the next few decades more and more Norwegians will become pensioners but what exactly does this mean? Norway is often widely praised and sometimes ridiculed for its generous welfare net that covers people from cradle to grave. One of the key components of this is an "Alderspensjon" (old-age pension). As a general rule, you are entitled to this if you have lived/worked in Norway for 5 years, meaning you have either had a pensionable income or have had National Insurance cover.
For each year of pensionable income, 18.1% of the income is saved and added to your "pension reserves." This is the foundation of a pension but is best added to with personal savings.
It is up to the individual when they start to draw their pension with the earliest being 62 years old (so long as you have sufficient savings deemed by the NAV) whilst the majority take it from 67 – which is the current official retirement age.
A pension really depends on how much income and tax you have paid so levels vary substantially. The minimum pension level is, as of July 1, 2021, between NOK 166,242 – 202,470. The NAV is the responsible government department for the payment of pensions.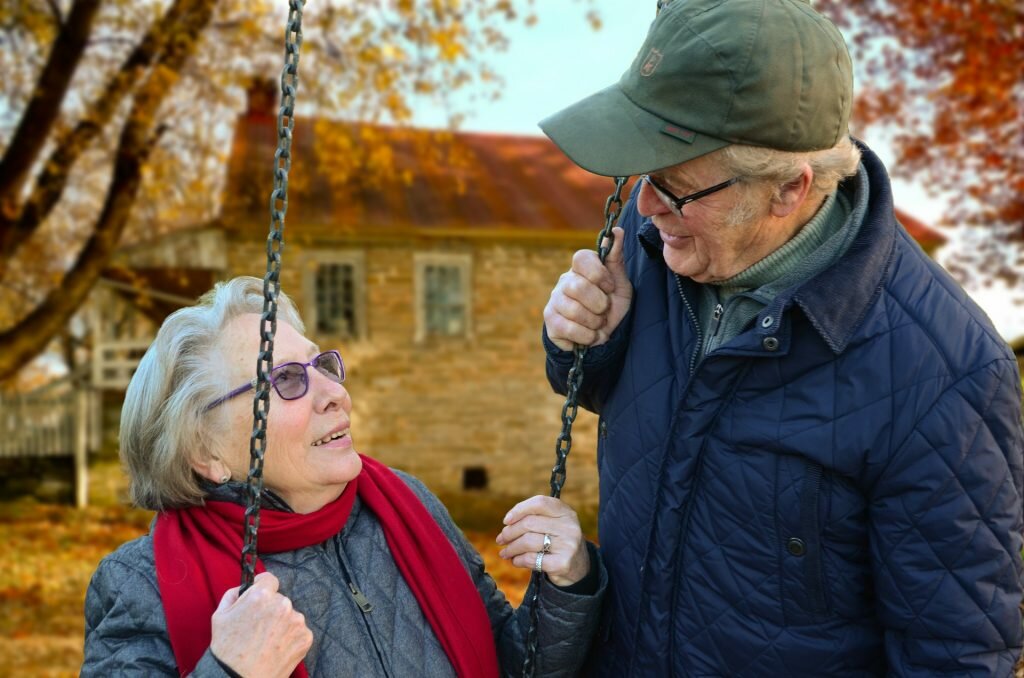 Norway and the world aging rapidly
Norway, however, is not alone in facing a rapidly aging population. The world's population is, without any doubt, growing older. According to the World Health Organization (WHO), some 2.1 billion people (22% of the predicted global population) will be over the age of 60 by 2050.

Yet there are many countries now that are struggling to deal with what Norway (and indeed the world) will face in the coming decades. The miracles of modern medicine, diet, and a more peaceful world have seen life expectancies increase dramatically over the past half-century. No more is this evident than in Japan where now over 30% of the population are over 60 years old.

Over the next 3 decades, however, Norwegian society will have more and more in common with the Japanese society of today. The Organisation for Economic Development (OECD) has predicted that by the middle of this century, 60% of the Norwegian population will be over 65 years or older. So, what does a greying population mean for the country?
Government coffers shrink: more spending, less tax
As Norway ages, there is a vocal argument to raise the current pension age from 67. The major implication, of an aging population here in Norway, is that there will be a reduced tax base coupled with huge increases in government expenditure. This shrinking workforce will see more government money flow to pensions than is being received in income taxes.

Though Norway is well placed, compared to other rapidly aging populations, due to its enormous "Oil Fund," the fact remains that more pensioners means a drain on government resources. This shrinking workforce also has strategic implications for Norwegian society. Fewer resources will be available for important government services, ranging from healthcare to infrastructure to defense.

The Norwegian government, according to figures compiled by the SSB, spent, in the 2020 financial year, over NOK 264 billion on old-age pensions. This accounted for almost 14% of the government expenses that year. The monetary value and rate will no doubt increase as Norway ages.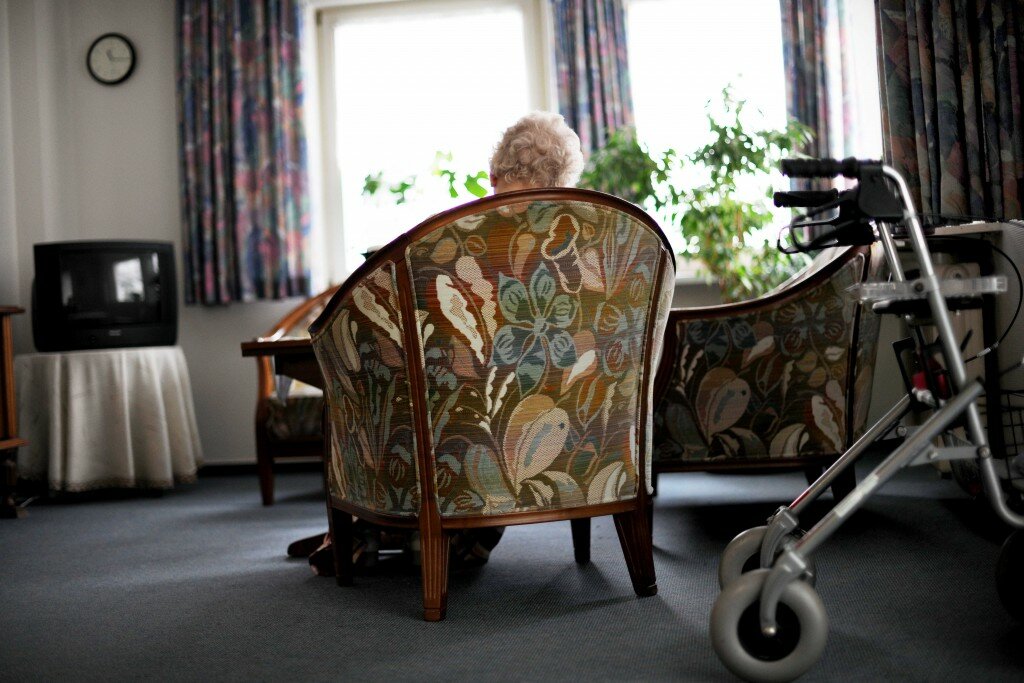 A "knowledge drain" and a less vibrant economy
An aging and greying Norway will also see its economy become less vibrant and dynamic. As Norwegian society ages, and the workforce shrinks, there will be a significant knowledge deficit. As more employees will be reaching a pensionable age than are coming into the workforce to replace them, the knowledge, skills, and expertise of this older generation will not be passed on and passed down. This means that companies, big and small, will not only have less staff but these staff may often be less skilled, educated, or knowledgeable than the generations before.

Best practices, acquired knowledge, and organizational advantages may indeed be lost or severely hampered. This may see capital flow out of Norway to companies that are more vibrant, dynamic, and competitive. Less capital flows into the country generally means less investment in the present and future of the Norwegian economy.
Raising the age is only part of the solution
The most obvious answer to solving the issue of having an aging population like Norway is to simply raise the retirement age. Yet this is only part of the solution. There is, whether companies or the public sector will agree, an age bias against employees. Age, and thus experience, are often only prized for upper management roles. It is otherwise seen as a burden for an employer to take on an older employee. More skills and training are needed to help older people stay in work, get work, or keep updated with a rapidly changing "gig economy."

Pension reform has been ongoing in Norway for the past two decades. The old system whereby the government would literally pay for your retirement is long gone. Many banks have worked with the government to encourage customers to save through an IPS account. This "Individual Pension Scheme" is where customers, who save up to NOK 40,000 a year towards their pension, receive tax deductions.
Furthermore, both the banks and the government should encourage people to save diversely – in savings accounts, assets, funds. The key is to not only create more financially stable and independent pensioners but also decrease the pension expenditure as Norway ages.
No time like the present
Raising the retirement age is just part of the solution to a multifaceted and strategic problem that Norwegian society will face in the coming decades. An aging population is as much an existential threat to Norway as is climate change. It will not only drain government coffers but mean important government services will be underfunded. This, in turn, affects both the stability of society and the diversity and dynamism of the economy.

More incentives for companies to keep and hire people approaching retirement are needed, coupled with more emphasis on employees to save more and save wisely.
As Norway has seen a 40% rise in pensioners over the last decade, with over a million pensioners living today, serious public and private cooperation must be undertaken to meet this strategic and structural problem.
The opinions expressed are those of the author and are not held by Norway Today unless specifically stated.
About the author:
Jonathan is a lover of the written word. He believes the best way to combat this polarization of news and politics, in our time, is by having a balanced view. Both sides of the story are equally important. He also enjoys traveling and live music.

Source: #Norway Today / #NorwayTodayNews
Do you have a news tip for Norway Today? We want to hear it. Get in touch at info@norwaytoday.no