With multiple galleries and museums, including the Museum of Cultural History, either being renovated or rebuilt in Norway, the next few years will see a cultural flowering nationwide. In the shiny exteriors of these million-kroner cultural palaces lie various ethnographic collections. These are culturally and historically important objects and artifacts, often taken by both legal and illegal means. Many arrived in Norway during the height of the European colonial and imperial epoch. Will Norway's cultural and historical institutions take an active role in the broader debate about returning these collections to their original countries or cultures? Or is a well-funded museum, in a safe and peaceful country, the best place to experience world history?
History in the era of 'Black Lives Matter'
Since the rise of the 'Black Lives Matter' movement worldwide, many Western countries are, perhaps for the first time, engaging in debates about their colonial and imperial pasts and their effect on race relations today. Part of this debate has been focused on the ethics of various museums, from The Metropolitan Museum of Art, across the British Museum, to the recently opened Humboldt Forum – all of which possess vast ethnographic collections.

Originally from non-European cultures and countries, these collections were acquired during the early modern period, but especially in the 19th century, the watermark of European colonial and imperial exploitation. They consist mainly of sculptures, paintings, tools, and monuments but can also include human remains and skeletons.
Most collections were assembled as a direct result of imperialism, colonialism, and/or conquest.
A case study: Benin Bronzes returning soon
The 'Benin Bronzes' (a vast collection of metal, ivory, wood, and bronze objects from the Kingdom of Benin, in modern-day Nigeria) are a well-known example of museums acquiring looted art.
When the British Empire invaded the area in 1897, the 'Benin Bronzes' were pillaged as means to finance the invasion. They were eventually auctioned off to museums throughout Europe, and the majority of the collection ended up in Berlin at the Ethnologisches Museum.
After years of campaigning by the Nigerian Government, who see the Bronzes as a prized cultural and historical treasure bizarrely residing in faraway Berlin, the German Government announced this April, that thousands of these objects would be returned starting in 2022.
A slice of Madagascar in… Bergen?
Though Norway was never among the biggest colonial powers – in fact, some would argue it was a victim of European colonialism (sorry, Sweden and Denmark) – there are still various ethnographic objects dotted throughout the country.
The University of Oslo (UiO) and the University of Bergen (UiB) house two of the most extensive such collections. Indeed, the University Museum of Bergen has one of the largest ethnographic exhibitions in Norway.
Wandering through Bergen's University Museum, visitors can have a cultural smorgasbord for their eyes with objects and artifacts from Asia, the Pacific islands, the Middle East, the Americas, and Africa. The museum is particularly famed for its ethnographic collection from Madagascar.
However, the museum website does not mention or explain how most of these foreign objects, from countries and cultures with no apparent link to Norway, came to be housed in Bergen.

What's an Egyptian mummy doing in Oslo?
The Museum of Cultural History, run by the UiO, is one of Norway's museums undergoing an expensive renovation. Although it's responsible for mainly telling a history of Norway (it manages, for example, the Viking Ship Museum), Oslo's Museum of Cultural History also owns an ethnographic collection. Exhibits include an extensive array of Egyptian antiquities (including mummies), along with Inuit objects and Roman marble sculptures.
The UiO admits that the last Egyptian artifact arrived in 1962 (a century after the European empires – the era, in fact, of decolonization) and does name many of its 'generous collectors or donors.' But, the website has little more than a throwaway line that 'most (artifacts) came during the 19th century, when European museums built large Egyptian collections.'

They were acquired because 'it was impossible for the museum in Cairo to take care of such large a find' referring to the 1891 discovery of a vast cache of Egyptian antiquities. There is no mention of by what means the 'collectors' acquired them or that surely, in 2021, Egypt possesses the storage capabilities for its own cultural treasures.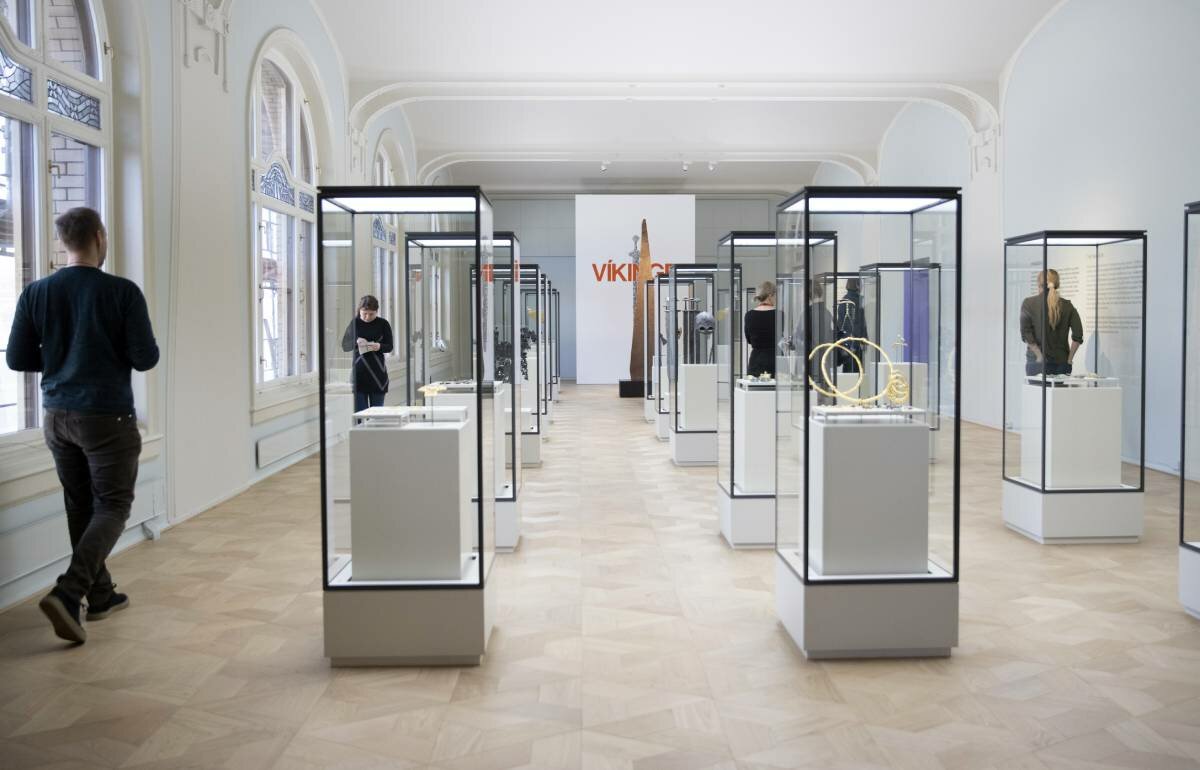 UNESCO's 1970 cultural property treaty
It must be time for the Norwegian government to work with authorities to undertake a serious analysis of these ethnographic collections – or at least to acknowledge, educate, and present how they were really acquired. The fact remains that many of these collections arrived in Norway, within the past two centuries, when the proper legal and official documentation of transactions, purchases, or 'gifts' was simply non-existent. Even if some were legally 'bought' – under what conditions were they purchased? Every year, for thousands of schoolchildren here, these collections represent their first taste of broader world history and culture. Don't they deserve to know the truth behind what's on display?

The 1970 UNESCO convention regulating the transport of cultural property has sought to halt the illicit trade in arts and antiquities throughout the world. It now has around 140 signatories – yet Norway only ratified this in 2007, almost four decades after it became legally effective. Given its cultural and societal progressiveness, why did it take various governments (of both the left and right) so long to sign this treaty?

Still, cultural and historical institutions in Norway, at least, seem to have learned a lesson. Both the UiO and UiB have stated that they no longer actively pursue the acquirement of foreign objects or antiquities.
Norway's museums can be a place of cultural exchange and education
Yet, for all these murky details of the acquisition of Norway's ethnographic collections, some historical and cultural museums are doing important work.
For example, Norwegian Polar Explorer Roald Amundsen visited an area now called Gjoa Haven on Canada's King William Island from 1903 to 1905. A collection from his visit, which features documents, photographs, and Inuit cultural material, was bequeathed to the Museum of Cultural History at UiO.

Since 2010, UiO and the Nattilik Heritage Center in Gjoa Haven have worked to digitize this collection for educational purposes. In addition, there is frequent collaboration, including workshops, between the two institutions aimed at better promoting Inuit culture and history.

Regardless of Gjoa Haven's remote location and small size (it has a population of less than 2,000), UiO was instrumental in helping to establish the Nattilik Heritage Center. This sort of cross-cultural collaboration is the epitome of what museums, galleries, and other palaces of culture, in the West should be aiming to achieve.
No time like the present
As many cultural and historical institutions in the West are now rethinking their relationship to their ethnographic and foreign collections, the time is ripe for Norway to act.
Given that the government has spent millions of kroner updating, renovating, and rebuilding many cultural institutions with significant historical meaning, isn't it about time that a serious debate about cultural repatriation, better cultural collaboration, and a corrective history should be undertaken?
The opinions expressed are those of the author and are not held by Norway Today unless specifically stated.
About the author:
Jonathan is a lover of the written word. He believes the best way to combat this polarization of news and politics, in our time, is by having a balanced view. Both sides of the story are equally important. He also enjoys traveling and live music.

Source: #NorwayTodayTravel
Do you have a news tip for Norway Today? We want to hear it. Get in touch at info@norwaytoday.no