The Telemark District Court will assess convicted mass murderer, terrorist, and right-wing extremist, Anders Behring Breivik, request for parole on January 18. The state prosecutor will seek to place Behring in preventive detention indefinitely. If Breivik is unsuccessful on his parole hearing, he will not be the only person who has been placed under this strict form of legal punishment in Norway. 
Breivik responsible for murder of 77, worst loss of life since
Starting on January 18, the Telemark District Court will hear the parole case of the mastermind of the 22 July attacks, Anders Behring Breivik. Breivik was sentenced to 21 years, in 2012, after meticulously planning and executing terrorist attacks and mass murder in the government quarters of Oslo and on the island of Utøya.

These attacks resulted in the worst loss of Norwegian life since the Second World War with 77 people killed. Having served the minimum period of his custodial sentence, 10 years, Breivik has exercised his right to seek parole. Should Breivik be successful in his parole hearing he could be released back into society on probation.
State Attorney will argue Breivik is still a violent threat to society
State Attorney Hulda Karlsdottir, however, strongly opposes Breivik's release as the State feels that he is still a danger to society. Karlsdottir hopes that his parole hearing should be quashed. Citing a psychiatric assessment of the man responsible for the murder of 77 people, Karlsdottir has issued a new indictment. She said that "as we assess it, based on the material we have received from the Prison and Probation Service, which deals with him on a daily basis, and a new risk assessment made by a psychiatrist, we believe there is still a danger that Breivik will commit new, serious crime."
In their 2012 ruling on Breivik's terror verdict, the Oslo District Court stated that he will probably seek to commit further violent attacks if and when he was released. The judges were quoted as saying that "after the end of imprisonment, the accused will in all probability still have the will and ability to commit many and very brutal murders."

This is exactly why Karlsdottir, and the State, will seek to keep Breivik in "preventive detention."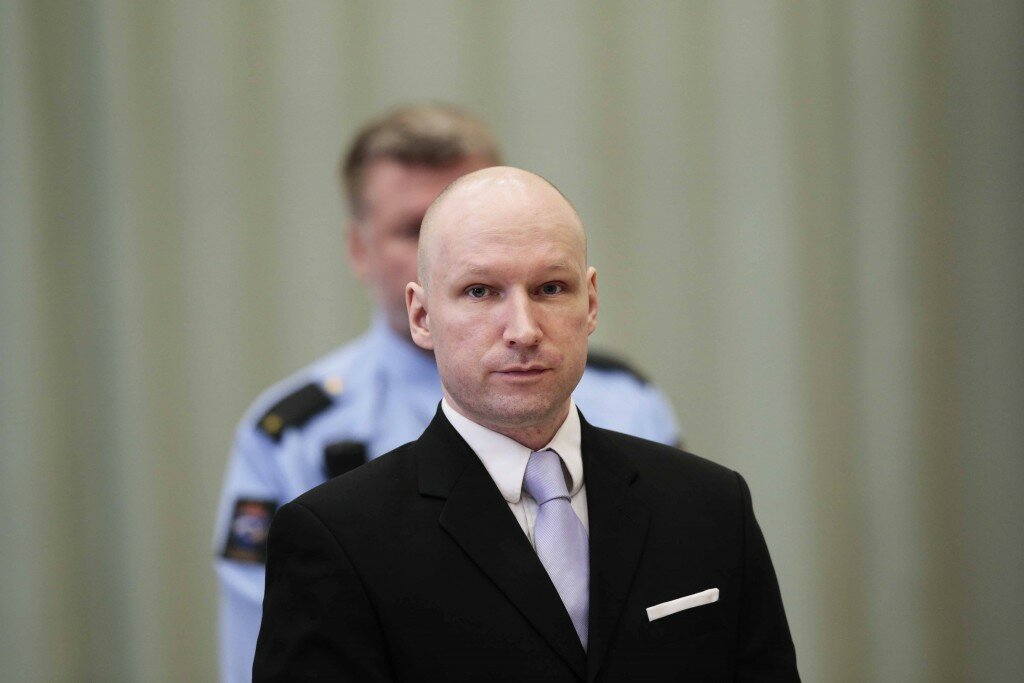 What exactly is "preventive detention?"
Breivik has been placed in a specially built ward, in Skien prison, in full isolation since September 9, 2013.
This was part of the condition of him receiving the maximum indeterminate penalty under Norwegian law, "Forvaring" (preventive detention).

There are two types of laws for the maximum penalty in the Norwegian civilian penal code. The first is a "determinate" sentence. This is clearly defined as the maximum punishment defined by Norwegian law which is 21 years imprisonment. However, due to the eligibility of parole for most criminals, they do not serve more than 14 years of this sentence.

The second form of this law is an "indeterminate" sentence. This is whereby a criminal's sentence can be continuously extended by 5 years. They must be considered a danger to society and capable of committing violent crimes in the future should they be released. For those sentenced to preventive detention, like Breivik, there is eligibility for parole at no longer than 14 years served. His decade behind bars was the minimum amount of time served before he could exercise his right for parole.
Can be extended if convicted is still a threat to society
The public prosecutor, however, will argue that as Breivik is still a highly dangerous threat to society, with future violent attacks possible, his preventive detention should be extended. There is a loophole whereby legally the period of "preventive detention" can be extended by periods of 5 years. If the convicted is deemed to be an imminent and violent threat to society, with the probability that they will commit violent crimes if released, then a 5-year extension can be granted. This extension is only reviewed at the end of the time served and can, in theory, be extended indefinitely essentially meaning a "life sentence."

This extension is what the public prosecutor will want the Telemark District Court to grant them, making sure that Breivik does not leave jail on parole. Breivik himself has claimed he is no longer violent. This is disputed by Randi Rosenqvist, a security psychiatrist who has written several risk assessments about Breivik. She told NTB that Breivik could not be trusted.

Though Breivik is still considered a dangerous criminal by the prosecuting authority, and much of the general public, he is not the only criminal who has been placed in this most severe form of detention in Norway.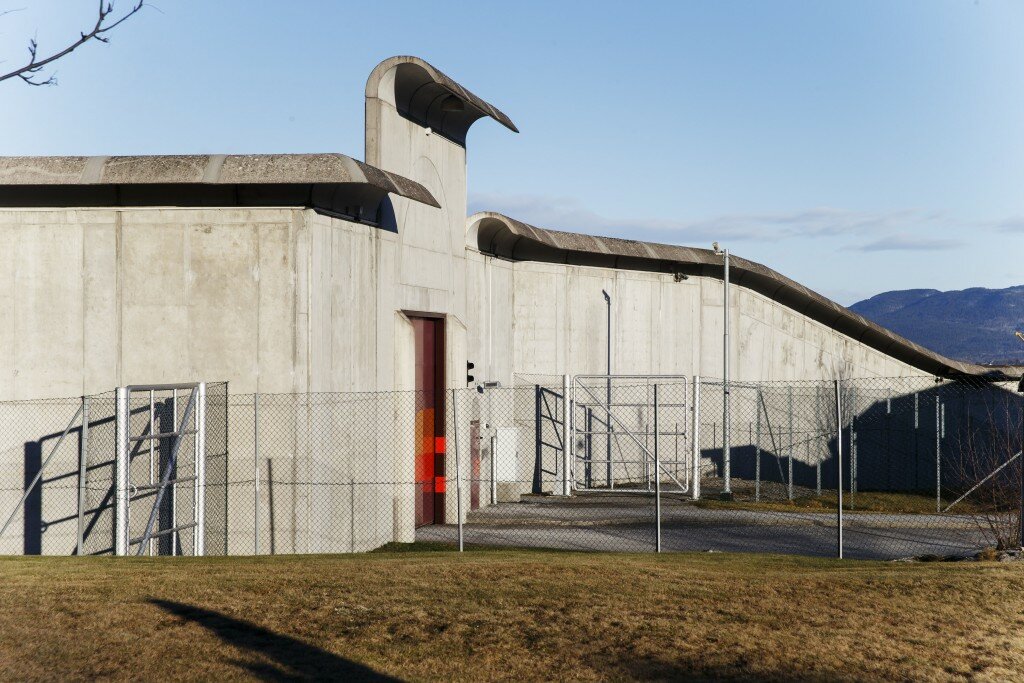 Used only for the most serious and violent criminals in Norway
"Preventive detention" was introduced as part of legal law reforms in 2001. Since then, the majority of people who have been placed in it have either dealt in death or dread. Most have been convicted of murder, rape, child sexual abuse, or armed robbery. Though most of the convicted are men, there are females in "preventive detention." Elisabeth Terese Aaslie is the most recent, who was convicted in 2019 for drugging and murdering both her father and boyfriend.

Breivik, however, is not the only terrorist who has been placed in detention. Norway, and much of the world, was glued to the proceedings of his trial that took place in Oslo from April 16 to August 24, 2012. Given that Breivik was allowed a full 5 days for his testimony, as well as the fact he published his vitriolic, hate-fuelled, and rambling manifesto online, this allowed a whole generation of Norwegians to witness firsthand the depravity and danger of his thoughts.

It is a wonder that only one "copycat" terror attack has happened again in Norway, with Philip Manshaus, a fellow right-wing extremist, murdering his step-sister but ultimately failing in the Al-Noor mosque terror attack. Manshaus, like Breivik, based his actions on a warped view of a progressive society like Norway wanting to spark a race, cultural and religious war.
January judgement day in Telemark
The eyes of Norway will turn to the Telemark District Court on January 14 for 4 days. Here, both Breivik and the public prosecutor will argue on the validity of further "preventive detention." Breivik's legal defense team will no doubt argue that a decade spent in mostly solitary confinement is punishment enough and that he has changed his violent ways. The prosecution team will no doubt go to pains to show that, in fact, Breivik is still the person that he was in 2011, hell-bent on bringing more death and destruction to Norway.

Breivik has not had much success when it comes to the courts. In 2017 his case against the Norwegian state for a breach of his human rights, due to his form of imprisonment, was thrown out.
Source : #Norway Today / #NorwayTodayNews
Do you have a news tip for Norway Today? We want to hear it. Get in touch at info@norwaytoday.no