Norway's new passport design has attracted a lot of international interest.
Neue Design Studio won the coveted contract to design Norway's new passports in 2014.
After a couple years of creating and crafting (and a few more of production from the government side) Neue has presented the finalized passport design versions.
Two words come to mind to describe the studio's innovative design: "sleek" and "scenery".
The Norwegian landscape as a design concept
The government decided to revamp Norwegian passports for two primary reasons. The first was increasing identity security in regards to passports, ID cards, and travel documents. The second was to create something that could resound with all Norwegian people.
"The design had to create a sense of belonging and connection across age, gender, and regions in Norway. Therefore, we had to look at our historical foundation and what it is within the Norwegian culture that creates a sense of belonging. This something we found in nature. It is, and has always been, part of our history", explains senior designer Benjamin Stenmarck in Neue.
"The landscapes surrounding us give a sense of belonging and pride, and fill a symbolic function for the entire nation. Images of scenery and landscape can easily become clichés, but by being widely accepted and deeply rooted in Norwegian culture, they are also very easy to identify with", Stenmarck continues.
"In order to translate the concept to striking design we created a comprehensive visual story where every page represents a unique story of Norway.
"Every Visa page has been thoroughly illustrated by Neue to create a unique yet closely connected style. By using illustrations of single parts of a wide Norwegian panorama, we want to show the contrasts in landscapes and climates that have shaped us, offered opportunities and resources, places for recreation and the scenes of important historical events", the Neue team concludes.
Photos – passport exterior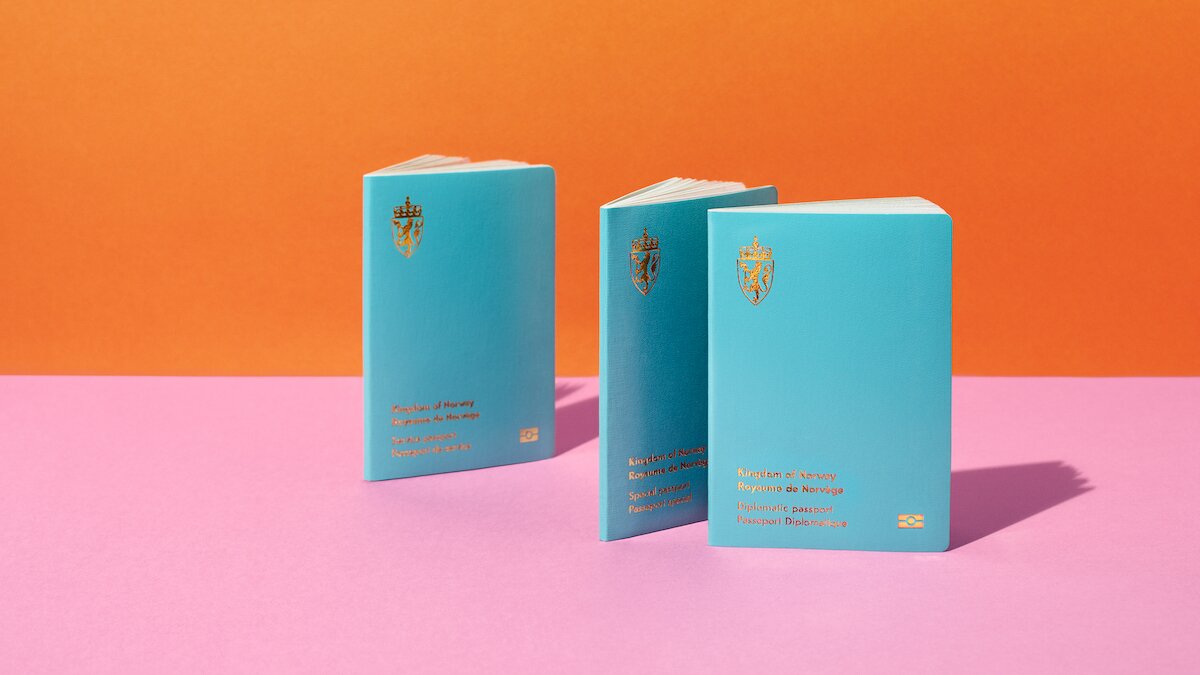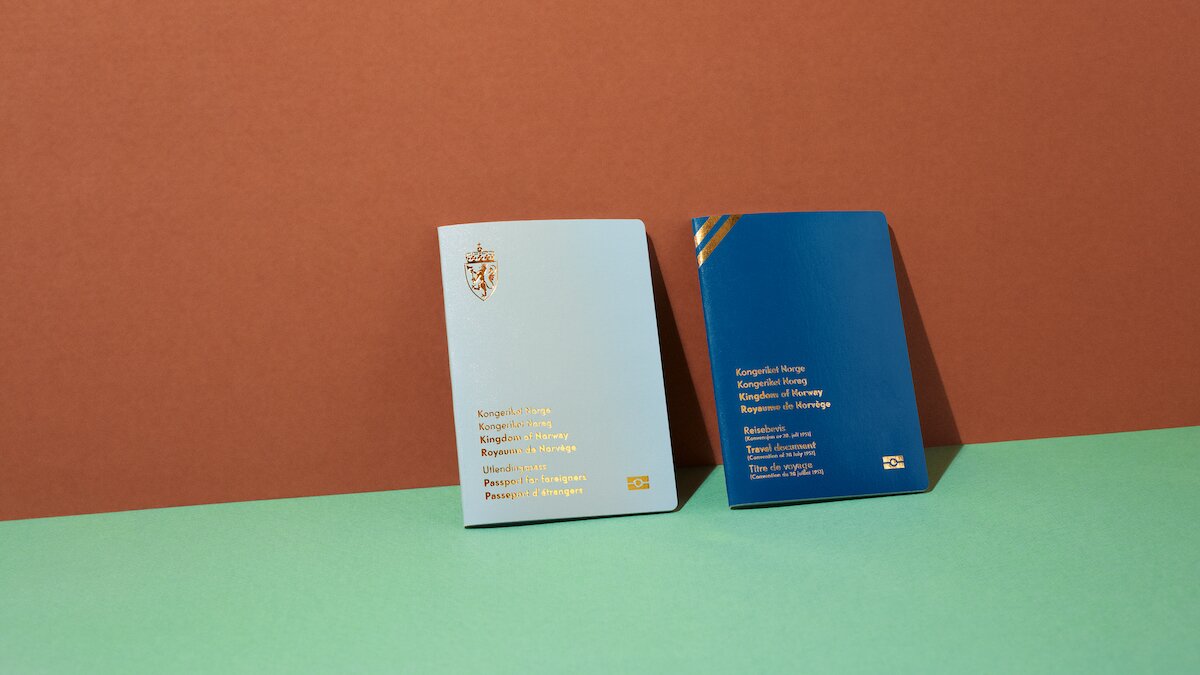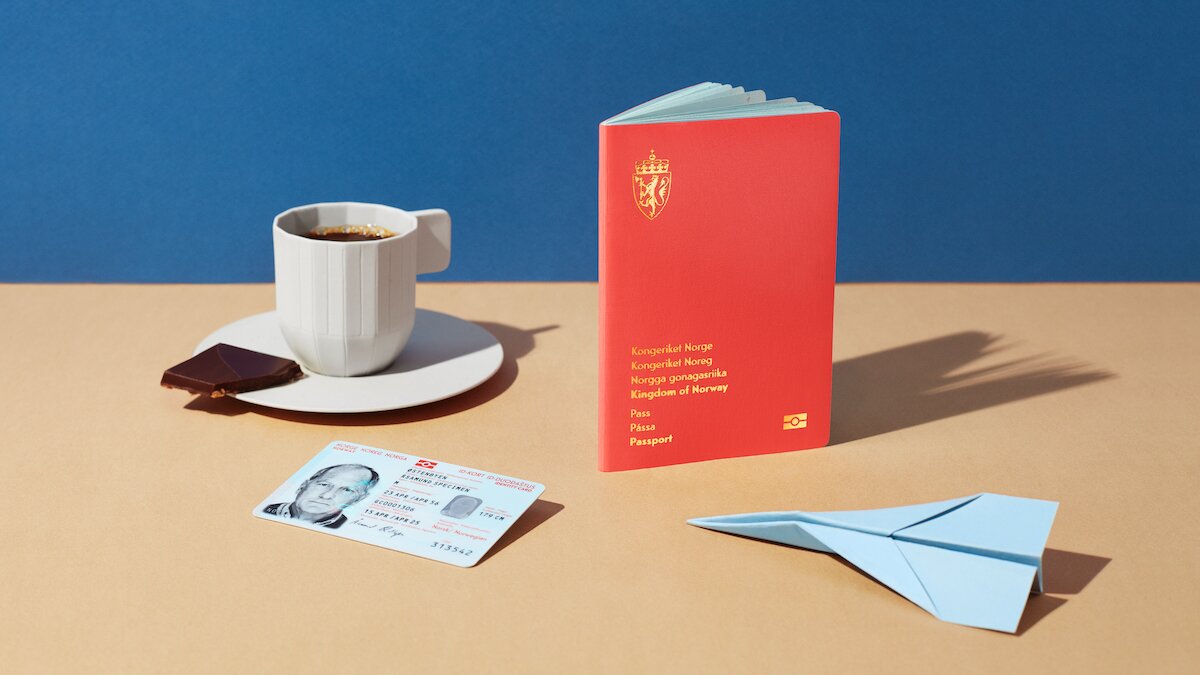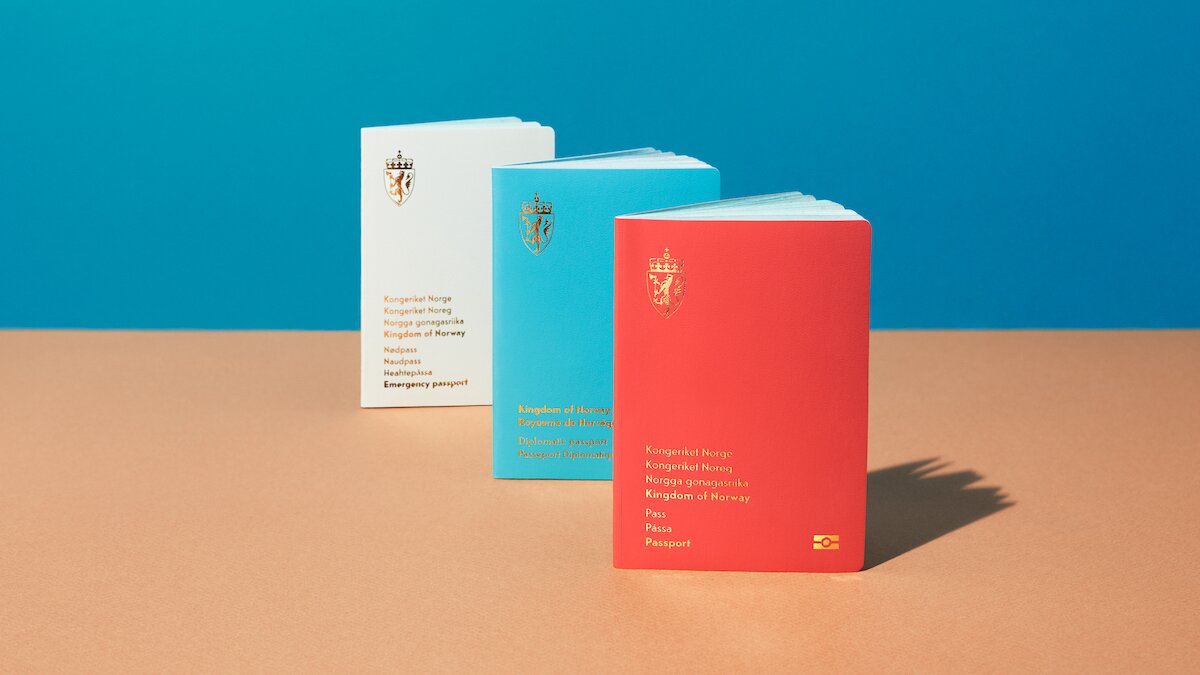 Photos – passport interior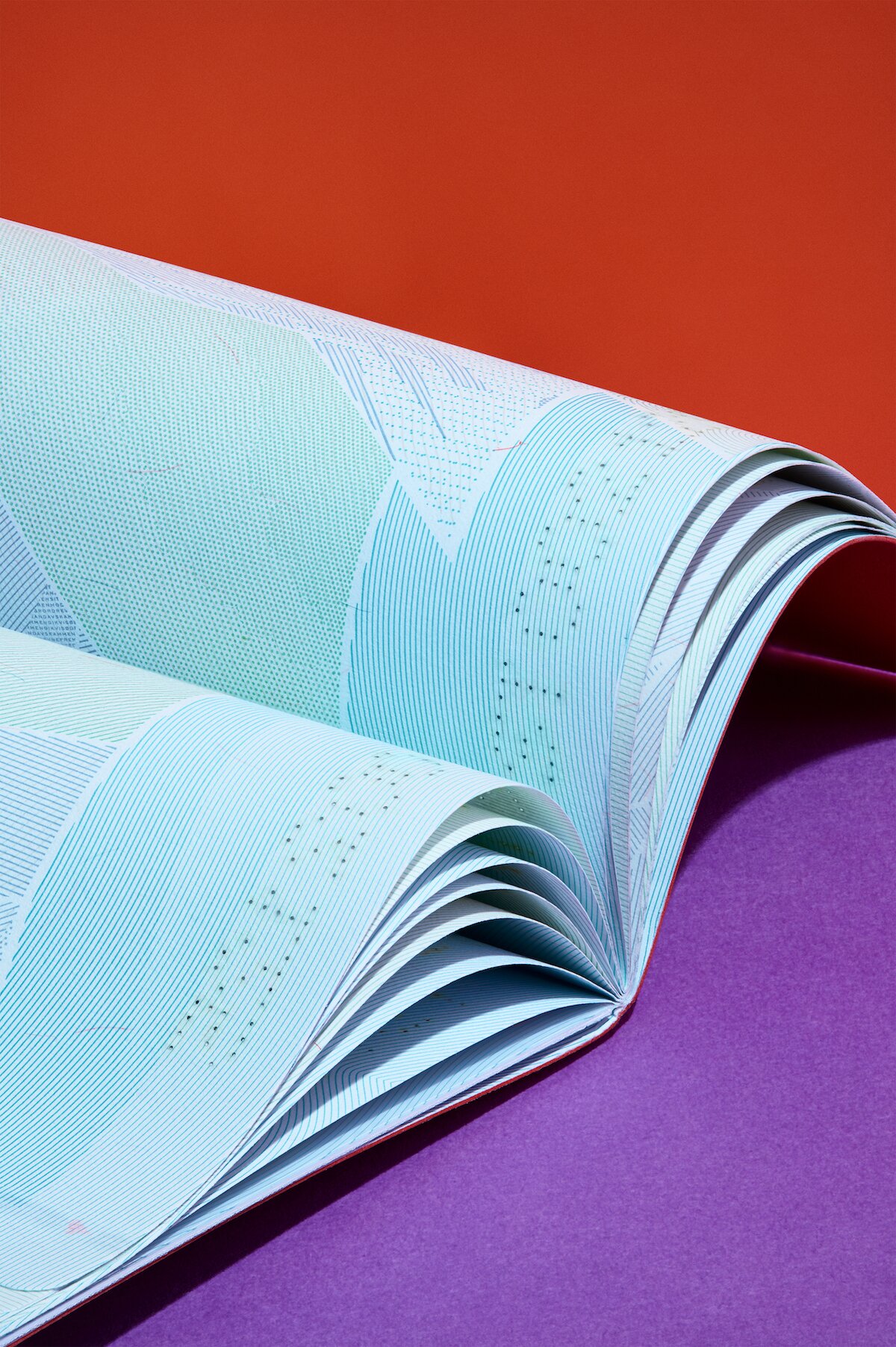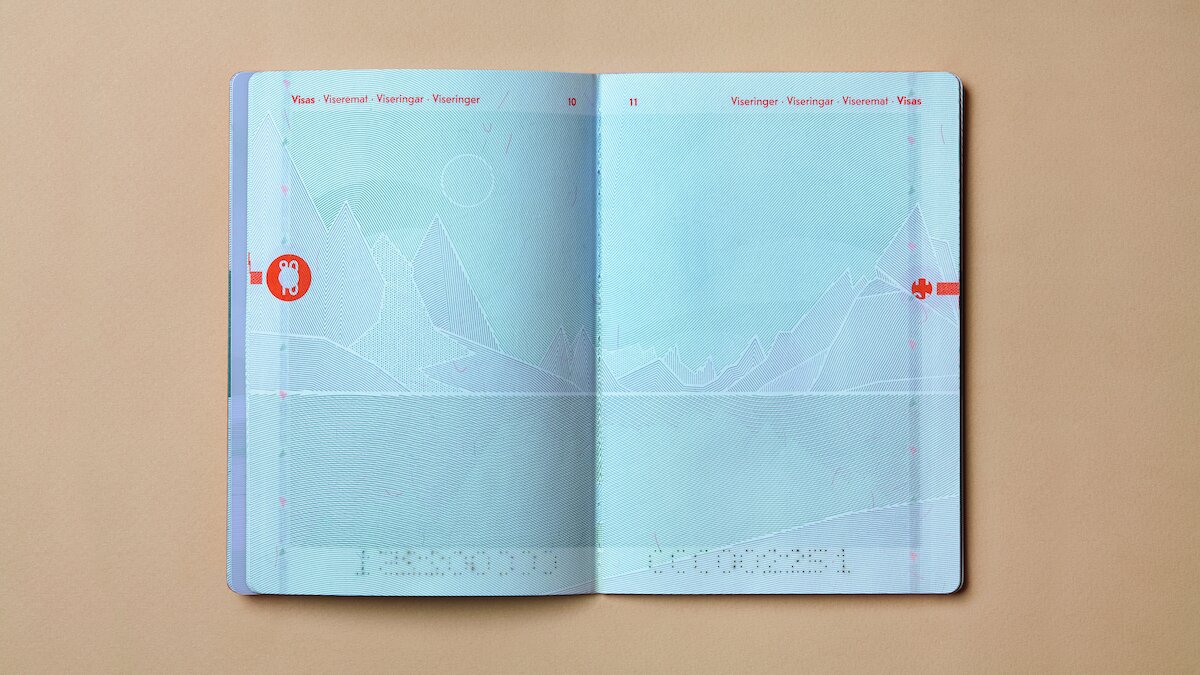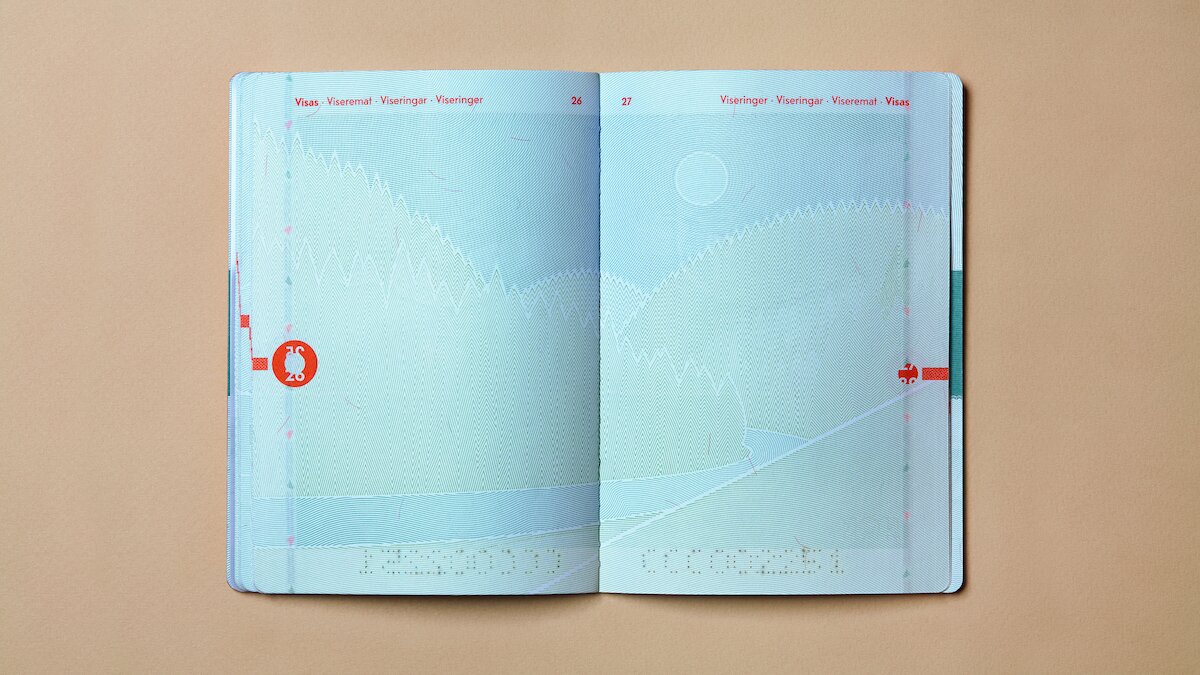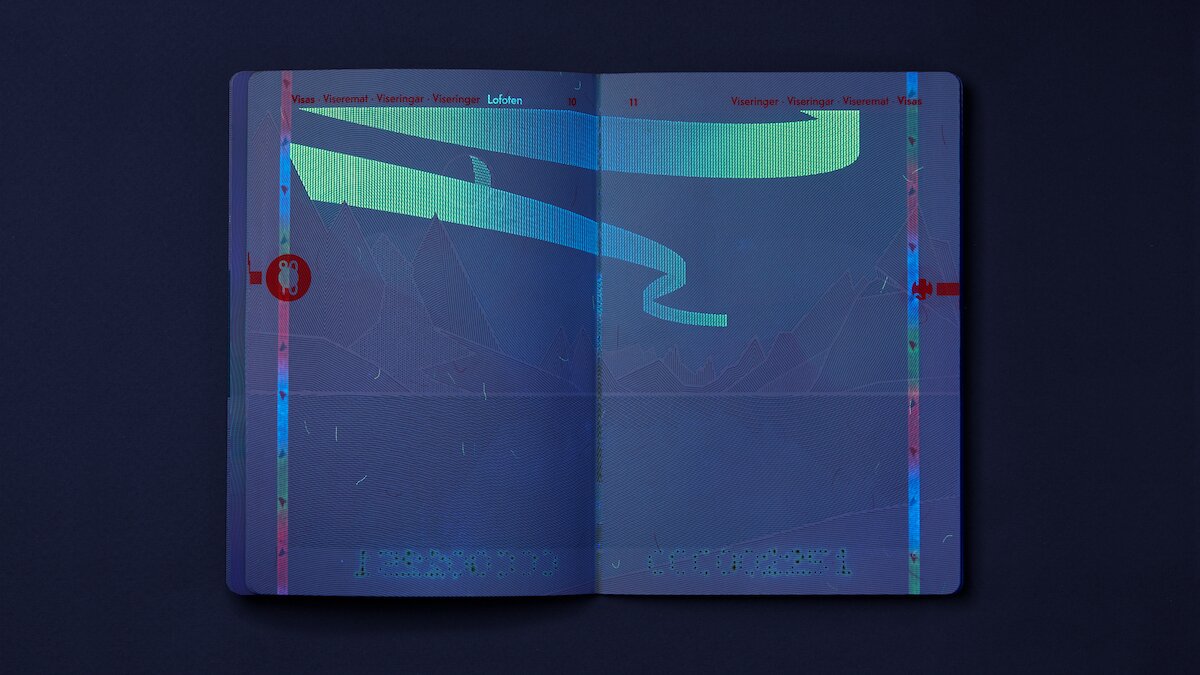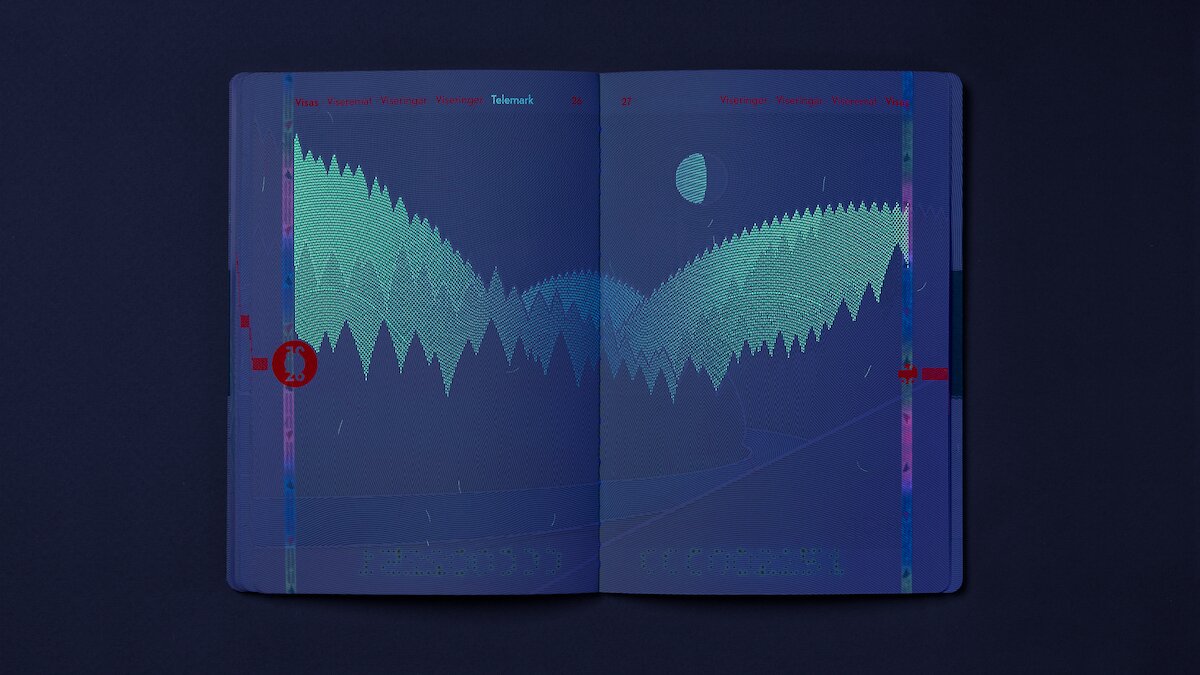 About Neue Design Studio
Based in Oslo, Neue is a multi-disciplinary design and branding studio. If you'd like to learn more about Neue visit their website here.
Source: Neue Design Studio / Norway Today