The Corona Commission presented its second report on Norway's handling of the coronavirus pandemic on Tuesday. Covering how well the pandemic was handled by authorities up until October 31, 2021, the overall message of the report was good – Norway experienced low mortality rates and its economy was only minimally impacted by restrictions and lockdowns. So as the Commission preaches the good news in the media, what about the losers during the pandemic? Exactly which groups of people saw their quality of life diminish and suffer dramatically during the pandemic?
Second report by Corona Commission: Norway handled the pandemic generally well
When the leader of the Corona Commission, Egil Matsen, fronted a press conference at Mamorhallen on Tuesday his mood was one of cautious optimism. Matsen stated that, overall, the handling of the pandemic had been generally good but there were some severe problems that needed to be addressed from young people's severely hampered quality of life for more than two years to increasing intensive care capacity nationwide.

This report focused on the majority of the pandemic's spread throughout Norwegian society for much of 2020 up until October 31, 2021. The report found that the country had suffered low rates of mortality – compared to many other countries, near and far – due to an impressive vaccination rollout and societal lockdowns. The pandemic's impact on economic activity was minimal due to state financial support (of businesses and individuals) and the flexibility of a highly digitized economy.

Norway's vaccination rollout was also praised. Never had such an ambitious and wide-reaching medical program been undertaken in Norwegian history and the reason for Norway's low levels of mortality was the successful rollout of vaccinations from Kristiansand to Kirkenes and everywhere in between.
The kids were not alright
Despite all the good news, however, the report also noted many areas where the authorities, more or less, dropped the ball. The most serious was the impact that societal lockdowns had on younger people throughout the country.

The report spoke of a dramatic drop in children and young people's quality of life throughout the pandemic. Although we all seem to stare at screens nowadays, one cannot simply imagine having to do school online. Yes, kids can learn online but they are missing the social aspect of being kids – playing, forming friendships, and (in this author's case) getting up to all sorts of mischief as kids should do.

As Matsen had stated, societal lockdowns impacted young people far more dramatically than older people. Think about the experiences you would have missed at 14 or 15 due to a societal lockdown and then compare those to your adult life. Young people have had more than two years of suffering and struggling through societal lockdowns and the fear that meeting friends could result in sickness.

Not so intensive care
The report also stated the lack of capacity of both intensive care units and trained professionals. Though Norway suffered low rates of morality, the Commission found that there were, quite simply, not enough intensive care beds throughout the country. How could this be possible in a country that spends such a significant amount of its Gross Domestic Product on healthcare? Furthermore, there was not only a lack of beds but also a lack of trained professionals – nurses – that specialize in intensive care. As the pandemic lasted for more than two years, surely both national and local authorities could have targeted more training of nurses and tried to ramp up intensive care capacity?

This was almost a perfect storm of lack of capacity and a lack of trained professionals which, were it not for the successful vaccination rollout, could have seen hundreds, if not thousands of Norwegians die. This is a problem that both national and local authorities need to fix as soon as possible. As we have seen, it only takes a handful of people to spread a virus the world over. What would have happened if the creation of a vaccine had taken many more months or even years?
Relying on goodwill is not efficient or effective
This now brings us to the topic of the vaccine. The report stated that Norway had relied on the "goodwill" of both the European Union and then Sweden to secure a supply of vaccines. Many had wanted Norway to forge its own path and, like the United Kingdom, try and deal one on one with major pharmaceutical companies to secure a supply. Would this path have got needles into Norwegians' arms sooner? Norway possesses both a small population and is wealthy – if a pandemic occurs again, surely some thought must be given to dealing one on one with these companies.

Relying on first the European Union and then Sweden to secure vaccines is just not feasible. Having to rely first on a political and economic union of 27 countries (of which Norway is not a part) and then eventually securing a supply of vaccines from a neighbor was clearly neither effective nor efficient. Relying on the goodwill of other countries and organizations to vaccinate a population against a deadly virus is probably something that the government would not do again. Securing a supply of vaccines was as much a national security issue as it was a medical one. Had Norway gone it alone and dealt one on one with "big Pharma" would this have impacted the (low) mortality rate?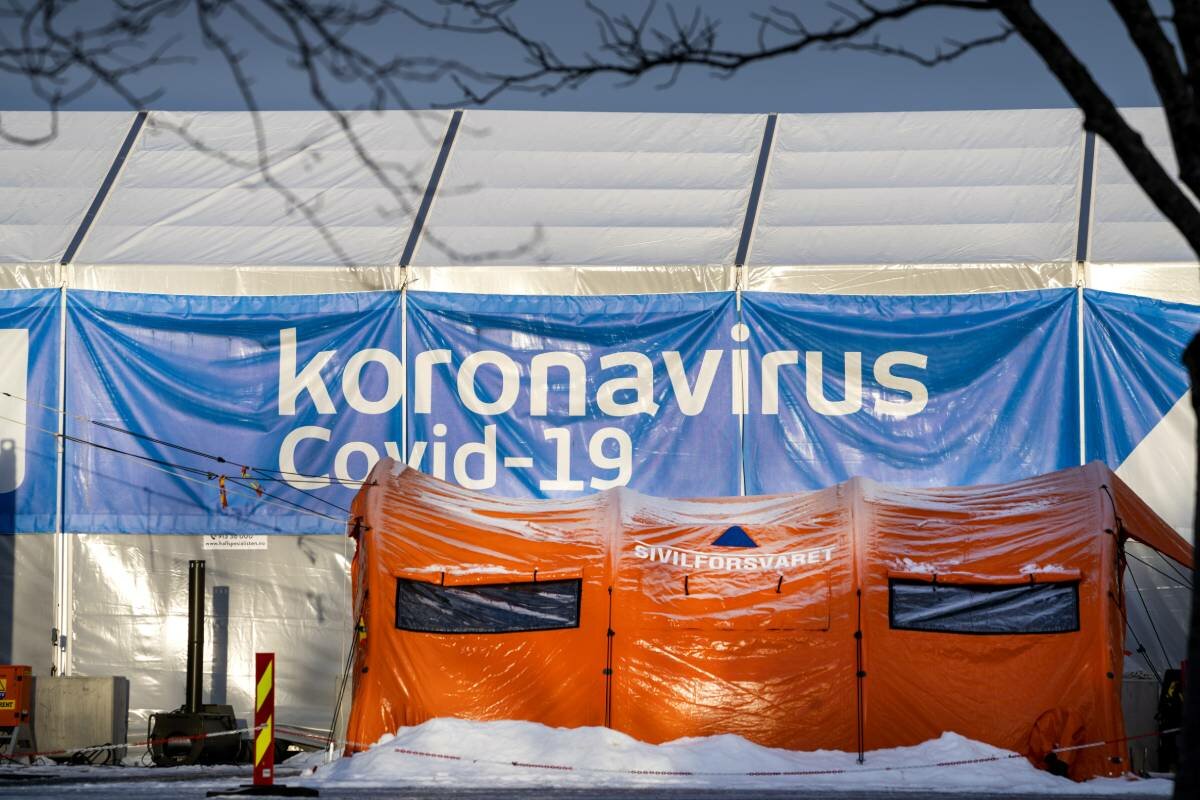 Did the health authorities fail immigrant populations?
One of the final areas for improvement that the report found was the overrepresentation of immigrants amongst the seriously ill. The health authorities throughout the country did try to engage and communicate with immigrant populations about the need to vaccinate against the disease. Due to a variety of cultural and linguistic barriers, however, the vaccination rate amongst immigrants was lower than among those born in Norway.

The report stated that health and local authorities stalled for too long when it came to targeting immigrant populations with better communication and information about the coronavirus vaccine. This information delay led to the gap being filled with fake news and misinformation, easily spread on social media and through apps like Whatsapp. There needs to be more work done to make information about healthcare more accessible to immigrant populations in this country.
Societal lockdown in late 2021 not to be examined
As Matsen handed down this second report, he also noted that it would be the final report on the handling of the coronavirus pandemic in Norway. With the second report's date ending on October 31, 2021, there will be no investigation of the decisions made by the Støre government to reimpose another societal lockdown which saw alcohol sales banned at bars and restaurants, put schools on a "red level" of operations, and banned much of sporting and cultural life on December 13, 2021.

What is surprising is that such a huge decision – quite literally locking down the country – will not be studied, researched, examined, and analyzed. The reasoning for this is "time pressure." It appears that, like in show business, in politics, timing is everything…

How much was Norway a "lucky country" during the pandemic?
So as the report and the "good news" are broadcast all over the media, there should be some serious and somber decisions made by local and national authorities. How much can we attribute Norway's generally successful handling of the coronavirus pandemic to factors beyond local and national government's control?

Norway was indeed lucky that its society and economy, for the most part, were shielded from the worse impacts of the coronavirus pandemic. However, as the Corona Commission's second report showed, many in this society did not share the country's luck during the worst days of the pandemic.
The opinions expressed are those of the author and are not held by Norway Today unless specifically stated.
About the author:
Jonathan is a lover of the written word. He believes the best way to combat this polarization of news and politics, in our time, is by having a balanced view. Both sides of the story are equally important. He also enjoys traveling and live music.
Source : #Norway Today / #NorwayTodayNews