It has been almost three years since the last opinion poll saw only 28% of Norwegians in favor of joining the European Union. Since the Russian invasion of Ukraine – which plunged Europe into war – key figures in both the Conservative Party (H) and Labour party (Ap) have spoken about the need for a new debate on Norway's role with the EU. In an era of strategic uncertainty and existential crises, is it time Norway sought safety and a greater voice in Europe?
Mayor of Oslo thinks the time is now to redress EU relations
Is it not often that the Conservative Party (Høyere) and the Labour Party (AP) find common ground on policy let alone questions about the existential future of the Norwegian state. However, that is exactly what happened in recent days. First, it was the turn of the Mayor of Oslo, Raymond Johansen (AP) who felt that now is the time for a new EU debate in this country. In an article written in the newspaper Aftenposten, Johansen wrote that with a Europe changing rapidly, "the EU is not only our best guarantor of peace and democracy. It is also the best answer we have to many of the challenges facing Norwegian society."

These challenges range from the international – Europe plunging into war thanks to Russia's invasion of Ukraine and a new migrant crisis sparked by Ukrainians fleeing death and destruction – to the more domestic – such as soaring energy prices (which have seen the Støre government spend billions of kroner on electricity subsidies) and higher costs of living.
National Assembly overrules Solberg, wants new EU debate
On the other side of the political spectrum, the National Assembly of the Conservative Party has decided to push for a new European Union conversation. Against the wishes of the current leader of the opposition, Erna Solberg, the National Assembly wants to start a new debate on Norway's relationship with the European Union. In its decision, the Assembly, according to Aftenposten, said that "Norwegian EU membership has now become more important than ever", and that the Conservative Party "will take a leading role in a new Norwegian E.U debate."

It is not often that a political party would go against the wishes of its two-term winning former Prime Minister but the National Assembly obviously feels that given events in Ukraine, the time is now to seek a new debate and new ideas about Norway's love/hate relationship with European Union membership.
An unexpected fallout of the Russian invasion of Ukraine has been that both major parties now seem to want to restart EU relations. It has been more than a generation since the last referendum Norway undertook on EU membership. Since 1994, Norway has changed beyond belief. Surely now is the time to ask ourselves again, do we want to be a member of the European Union in both name and practice.

What is Norway's relationship with the E.U now?
Norway has had a lukewarm relationship with closer European integration since the end of the Second World War. Norway was a foundation member of the European Free Trade Association (EFTA), in 1960, which was originally set up as an alternative to the then European Economic Community (the predecessor of the European Union). Through EFTA, Norway is a member of the European Economic Area which gives it access to the single market and allows the free movement of goods, capital, services, and people.

The European Union is one of Norway's most important relationships. There is a high level of economic integration and nearly 60% of Norway's exports head directly to EU member states. Most importantly now given events in Ukraine, Norway is the only Western European country that has vast reserves of oil and natural gas with Belgium, France, Germany, and the United Kingdom the largest customers. This had led to a surplus for Norway, during the 2021 financial year, of over EUR 18 billion with the EU.

Being part of the EEA, without being a member of the European Union, has, however, seen some sort of control from Brussels. Norway is subject to roughly 20% of EU laws whilst having no political agency. As specified in the EEA, Norway contributes a proportion of its Gross Domestic Product to the European Union budget. The government has released its 2022 figure which will be 2.33%, a significant amount of money without having any political agency or voice within the Union.
Why hasn't Norway joined the European Union?
Structural issues in the Norwegian economy and a wealth of natural resources have worked against Norway's further integration into Europe. Norway's vast wealth of fishing resources would come under the "Common Fishing Policy" which sets quotas on each European country's ability to catch fish. With a small agricultural sector, Norway would also not receive much financial aid in the form of the EU's generous farming subsidies.
The high standard of living, and income, that Norway is blessed with would mean a large membership fee paid upon becoming a member of the European Union. Most important, however, was the discovery of oil off Norway in the late 1960s. This has allowed successive Norwegian governments to accumulate large savings and also invest in society with a free hand, something that would be hampered by further European integration.

These factors have seen the Norwegian public reject further integration twice – in a referendum – in 1972 and 1994. Since Norway had joined the EEA in 1992, many Norwegians felt that they could have their cake and eat it too – they had all the economic benefits of the EEA without having direct control from Brussels.

Why change the relationship now?
Despite a strong Norwegian economy, there have been several crises that have influenced Norwegian politics to reexamine its relationship with the European Union. Many feel that Norway's contribution to the European Union budget is too large to not have any sort of political voice on policy. Forking out 2.33% of GDP without a seat at the table to influence policy is too high a price for many in Norway's political class. Furthermore, Norway also has to adhere to and enforce a wide range of directives and laws decided in Brussels that affect a wide range of the Norwegian economy and society. Contributing money and enforcing laws without any political voice are seen by some as a major drawback of being in the EEA and not the EU.

Recent events in Ukraine have also sparked a debate on Norway's foreign policy. Though it punches above its weight on the world stage, Norway is still a small country and doesn't have the economic, political, or financial muscle that the European Union possesses. Confronting authoritarian regimes which are fundamentally different from Norway's free and peaceful society would be much easier working in tandem with the other countries of the EU bloc. With China and Russia seeking to assert their military presence, can Norway really afford to go it alone when confronting these authoritarian regimes growing assertiveness? Seeking safety in numbers may be Norway's best option in these increasingly tense and uncertain geopolitical times.

Given the refugee crisis sparked by the Russian invasion of Ukraine, Norway is already working with its EU partners to aid Ukrainians fleeing war and persecution. This refugee crisis follows on from the 2015 one sparked by the Syrian civil war meaning that Europe has seen unprecedented levels of migration which Norway quite simply cannot confront alone. Being part of the EU would allow Norway to tap into the EU security and border control facilities and budget which dwarf Norway's own.
Brexit teething problems show Norway that isolation isn't always blissful
Norway has always had strong cultural and economic links to the United Kingdom. Many in this county watched with interest as the United Kingdom became the first country to leave the European Union following the 2016 Brexit referendum. Norwegians have been observing the teething problems of the UK seeking influence away from the EU bloc. Despite what the "Leave" campaign promised for the UK, many feel that the country has shot itself in the foot as it struggles with seeking new economic and political relationships away from Brussels. One only has to look at the recent UK supply issues, ranging from empty gas stations to inflation sparked by EU goods subjected to import fees and taxes, to see that being out of the European Union is, perhaps, not all that it is cracked up to be.

Throughout the Brexit debate, much was made of seeking to establish British sovereignty away from the edits of Brussels and to "secure national borders" and immigration again. The FRP here has made similar claims against any further integration into the European Union. Yet if anything, since leaving the EU, the UK has seen that its border control is more or less what it was before but now faces this problem without broader European cooperation. In an era of refugee crises, can Norway really afford to be without EU support, cooperation, and coordination?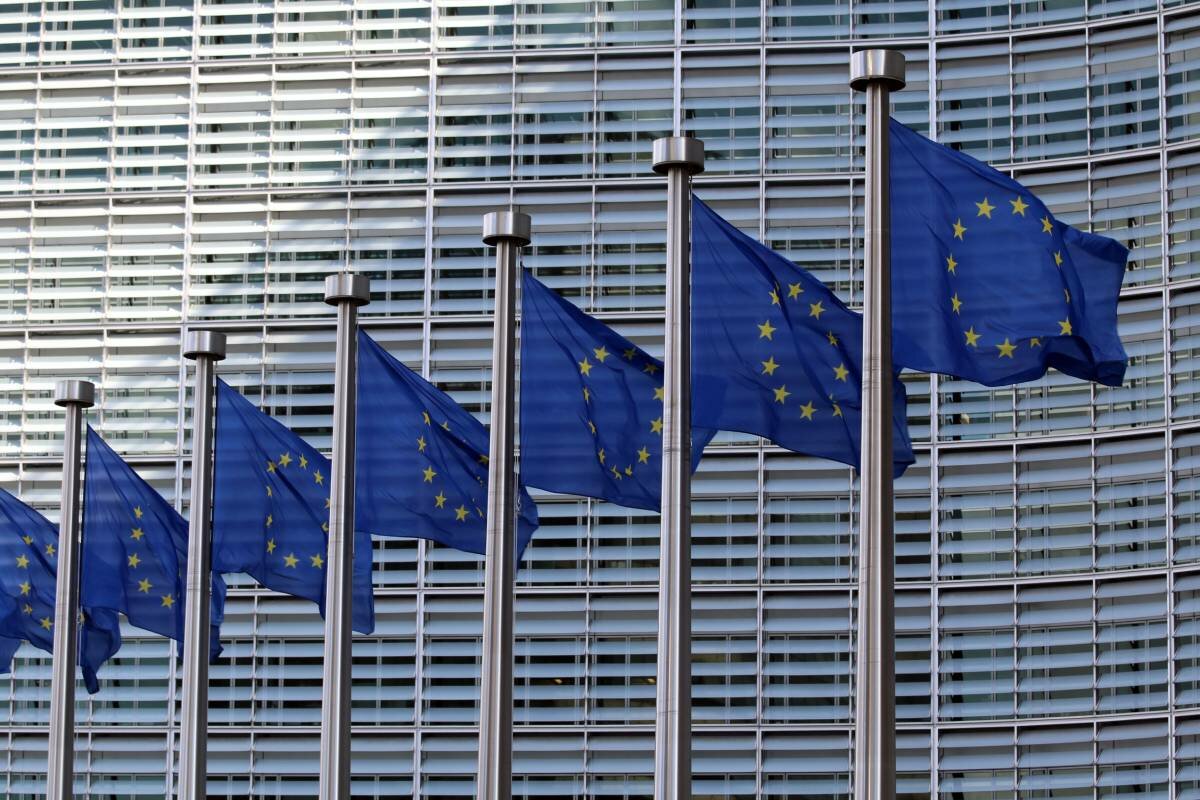 Would Norway's future be better in or out of the E.U?
As Norway gears up for another examination of its complex relationship with the EU, there already is one Norwegian in charge of (mostly) European foreign policy and defense: Secretary-General of NATO, and former Prime Minister, Jens Stoltenberg. Since 2014, Norwegians have gotten used to a fellow countryman shaping European policy and direction. This would become even more common if Norway joined the EU as the European Commission has a rotating presidency every 6 months.

In an era of crises, from climate change to energy security to increasingly confrontational authoritarian regimes, can Norway continue to go it alone, or is it safer being a member of a Union of 400 million people spread over 27 other countries? With the emergence of an assertive Russia on Norway's border, China becoming more bullish every day, and a seemingly never-ending supply of crises, from climate change to energy to refugees, Norway must ask itself would its future be better in or out of the European Union?
The opinions expressed are those of the author and are not held by Norway Today unless specifically stated.
About the author:
Jonathan is a lover of the written word. He believes the best way to combat this polarization of news and politics, in our time, is by having a balanced view. Both sides of the story are equally important. He also enjoys traveling and live music.
Source : #Norway Today / #NorwayTodayNews
Do you have a news tip for Norway Today? We want to hear it. Get in touch at info@norwaytoday.no