A car was stuck between two trams in Grefsenveien in Oslo on Thursday morning. The person in the car is unharmed.
"The driver of the car has been examined by an ambulance on the spot and does not need further follow-ups," the Oslo police wrote on Twitter at 8:46 AM on Thursday.
It was just after 8 o'clock that the police were notified that a car got stuck between two trams at the tram stop Doktor Smiths vei in Grefsenveien in Oslo.
The fire brigade worked for a while to release the car, and there were major traffic problems at the site as a result of the accident.
The driver of the car is a woman.
The police write on Twitter that they are opening a case and that the woman will have her driver's license confiscated.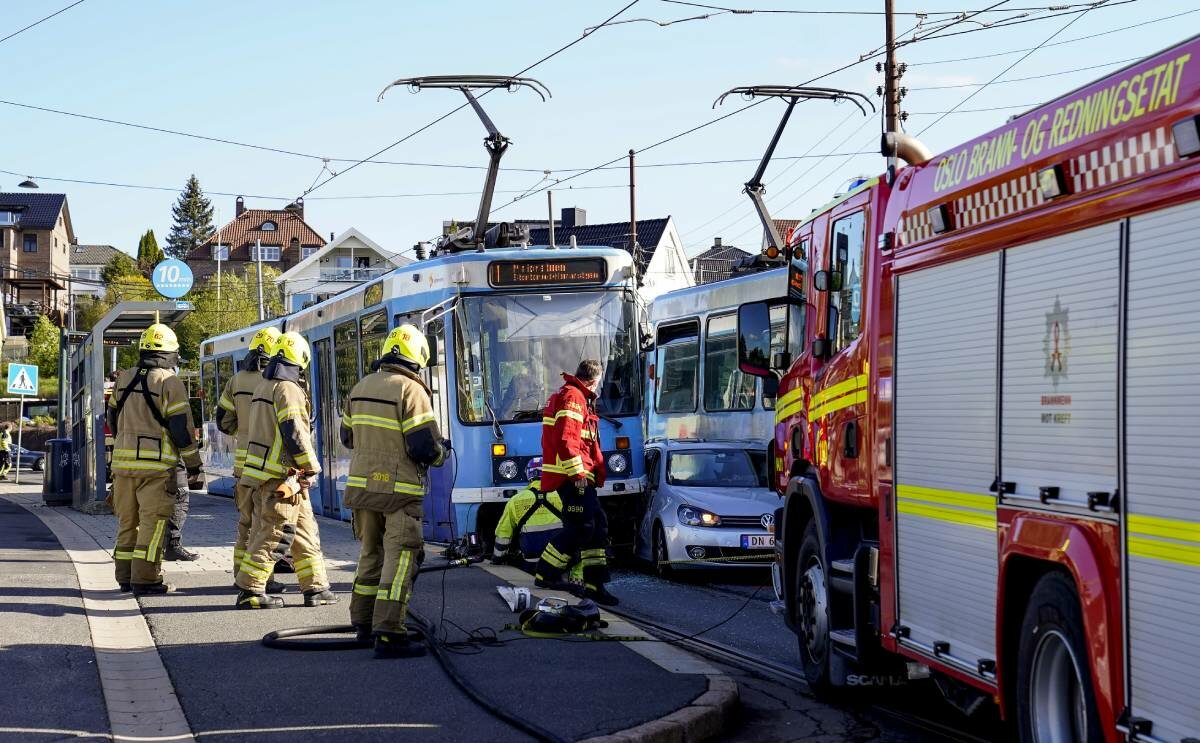 Source: © NTB Scanpix / #Norway Today / #NorwayTodayNews
Do you have a news tip for Norway Today? We want to hear it. Get in touch at info@norwaytoday.no