On Sunday, the mass vaccination against the coronavirus started in the EU. The first to receive the vaccine are the elderly, the vulnerable, and the health workers.
In Sweden, 91-year-old Gun-Britt Johansson at the nursing home Boken in Östergötland was the first to receive the vaccine at 8 o'clock on Sunday, SVT reports.
In Italy's capital Rome, five doctors and nurses received the first vaccines, while Prime Minister Andrej Babis was the first to get the vaccine shot in the Czech Republic's mass vaccination drive.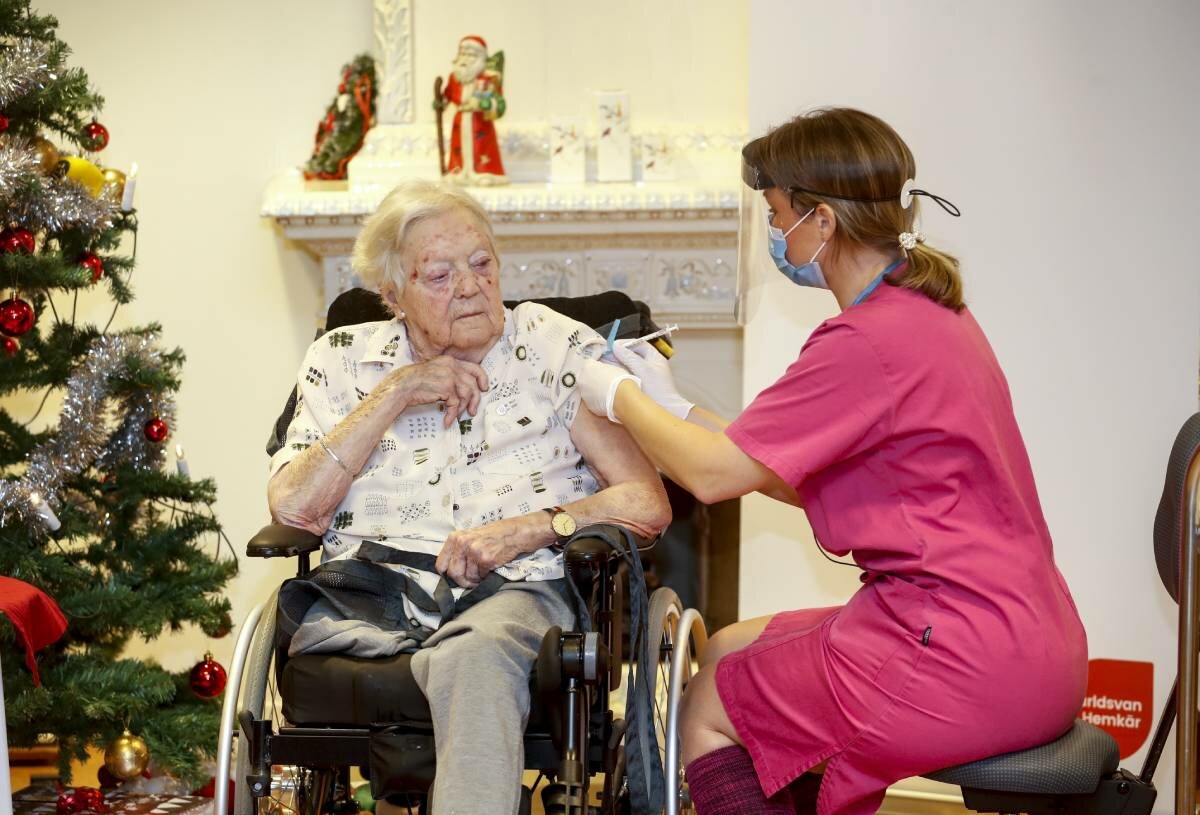 In Norway, a resident of a nursing home in Oslo receives the first dose. 
In the coming days, 5,000 Norwegian elderly people will receive the vaccine.
Last week, a total of 14.2 million cases of infection and 336,589 corona-related deaths were registered in EU and EEA countries, according to an overview from the European Office of Infectious Disease Control (ECDC). 
The UK is not included in the figures.
© NTB Scanpix / #Norway Today