The corona vaccines from Pfizer and BioNTech are wrapped in dry ice and stored in refrigerated containers at minus 70 degrees.
Saturday morning, the truck arrived with the first 9,750 doses at Ullevål Hospital. 
NTB has been allowed inside the building where the corona vaccines are stored.
Pharmacists were ready to receive the coolers from the truck at Ullevål hospital. The vaccines are wrapped in dry ice and must be unpacked quickly after opening the cooling box.
Dry ice 
The vaccine from Pfizer and BioNTech must be stored at minus 70 degrees during long-term storage and transport. 
Therefore, it was wrapped in dry ice when it arrived in Norway. Only Pfizer's vaccine requires these procedures.
Two pharmacists received the delivery. They followed a strict protocol, where the vaccines must be unpacked quickly and efficiently. 
Once thawed, the vaccine can be refrigerated for up to five days.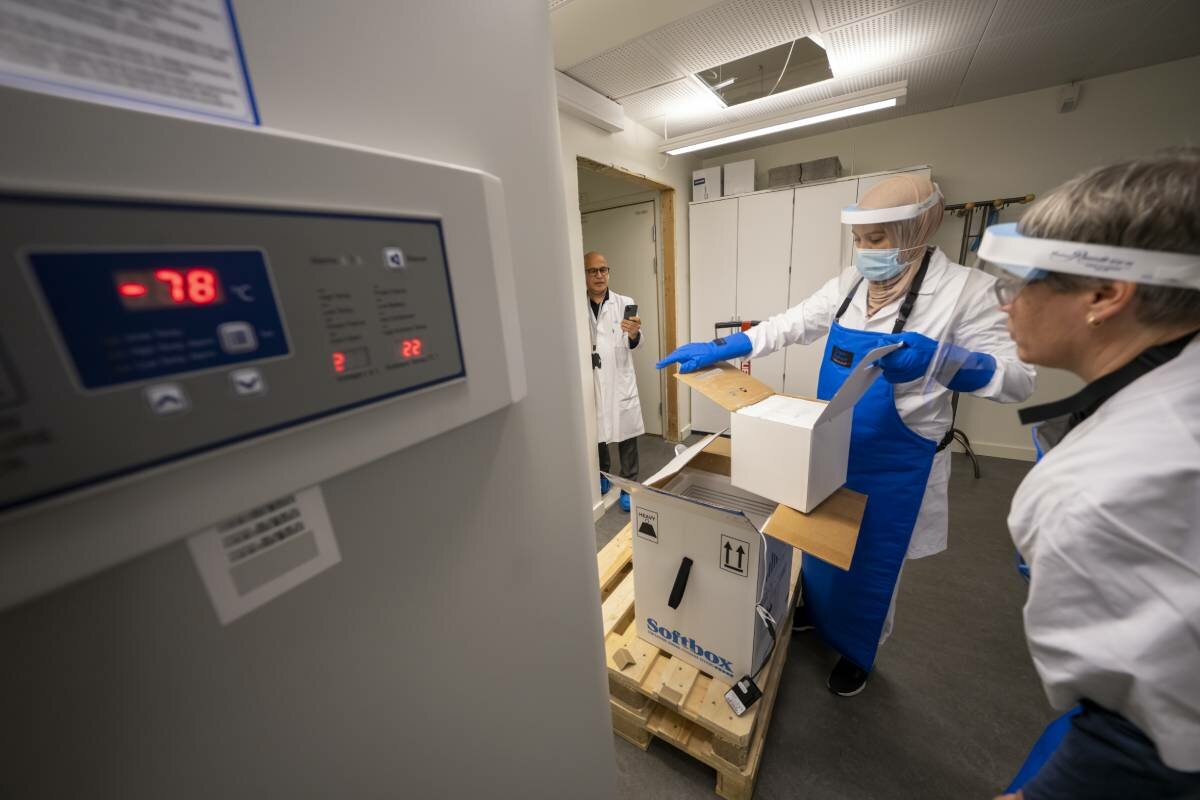 1,000 coolers
Before the New Year, more than 1,000 coolers, which will be used to transport vaccines, will be sent to the country's municipalities. 
The coolers come in addition to the refrigerators the municipalities already have to store medicines. 
The next delivery of vaccines to Norway will be on December 28. 
"Important day"
The Pfizer vaccine received the green light from the EU Medicines Agency EMA on Monday and is thus also approved for use in Norway. 
The first deliveries were sent out from the factory in Belgium on Christmas Eve.
"This is a very important day for Norway, and I am glad that we have now received the vaccine," Camilla Stoltenberg told news bureau NTB on Saturday morning.
© NTB Scanpix / #Norway Today