The resignation of Defence Minister Odd Roger Enoksen over not only a relationship with a young woman in the 2000s but also two incidents against a former colleague is just the latest sordid scandal that is dogging the Støre government. Weeks after the resignation of another minister and with more suspects being investigated as part of the neverending pendlerbolig scandal, why aren't more people furious with the behavior of those elected to lead us?
Enoksen was a "sexual mentor" for an 18-year-old girl
It could not happen at a worse time. With the war raging in Ukraine for almost two months and Russia now warning the West of "unpredictable consequences," the Norwegian Defense Minister has been embroiled in a sex scandal and forced to resign.

Odd Roger Enoksen, the Minister of Defense, has now tendered his resignation to the Prime Minister. The newspaper VG broke the story of Enoksen's relationship with a young girl who was 18 when the relationship started back in 2005. Enoksen was 32 years her senior and has told the paper that, "it was not a situation where I had a position of power over her."

The girl, who is now an adult approaching middle age, felt that there had been an abuse of power and trust as she had referred to Enoksen as her "sexual mentor" in a diary. She said that the relationship, though consensual, had left her with a huge amount of shame and guilt which took her years to work through and get over.
Hotel incident surfaces after 20 years too
The relationship with an 18-year-old girl was not the only scandal to haunt Enoksen. A formal warning was delivered to Enoksen, when he was the leader of the SP, from a former SP politician, Hilde Lengali. The events surrounding this warning took place in 2000 and 2001 and both parties have differing accounts of the events.

Lengali claims that Enoksen forced himself onto her in a hotel room during a party meeting in Bodø in 2000. The following year, Lengali also stated that Enoksen made his way into the ladies changing room at the Nordland Spa and made lewd comments about her body.

Enoksen, however, says he has no memory of the first incident but apologized nonetheless. The second incident he disputes, saying he accidentally made his way into the ladies changing room by mistake.

Both incidents affected Lengali's sense of personal security and the spa incident was the final reason for her to resign from the party. She says that she kept quiet until the #MeToo movement was sweeping the world and changing gender norms and behaviors back in 2017. When contacted by Aftenposten, the SP said that the case was "handled in accordance with the party's ethical guidelines."

Lengali said when she saw Enoksen's promotion to Minister of Defence following the 2021 election, it was shocking. She told Aftenposten that "when I saw that he came into government, I was a little shocked. I felt let down. Like it did not matter what I had said."

Defense Minister resigns in the middle of the crisis
So the former Minister of Defense, once the leader of the Senterparti and one-time minister who held the petroleum and energy portfolio tendered his resignation to Prime Minister Støre just over 6 months after coming into office. The Prime Minister felt that the resignation was a "necessary decision" and Enoksen was replaced by fellow SP politician, Bjørn Arild Gram.

Former Canadian Prime Minister (and father of the current one) Pierre Trudeau once quipped that "the essential ingredient of politics is timing". Enoksen's resignation could not have come at a worse timing. With an aggressive Russia stomping all over Ukraine and asserting its military might, Europe is now facing its most serious and dangerous situation since the end of the Cold War over three decades ago.

Forget the politics of the coalition government, the writing was on the wall, late last year, that Putin was becoming increasingly paranoid, isolated, and aggressive. Given that Norway is still (despite Finland and Sweden's potential membership) the only Western NATO country that borders Russia. The fact that Norway's security situation could be jeopardized given the uncertainty and insecurity left by Enoksen's resignation beggars belief. A safe pair of hands should have been chosen by the coalition government when they won the election last year. Instead, they got a pair of hands tainted by sexual scandal.
A disgraceful lack of due diligence
Odd Roger Enoksen is just the latest Minister to resign from the Støre government. Given that this fledgling government is hardly six months old, there have been three significant resignations. First, it was the President of the Storting, Eva Hansen (AP), who was the latest to be caught up in the pendlerbolig (commuter housing) scandal. She eventually resigned having admitted she "misunderstood" the rules and regulations. Then it was the turn of Hadia Tajik, Hansen's fellow AP colleague, who was the Minister of Labor and Social Inclusion. Different politician, same scandal, same result. We can add Enoksen to this list of Government ministers who have resigned from their portfolios due to scandals of their own making.

The big question is – just who is doing the background checks? Or perhaps, more likely, who is not doing them? Whichever bureaucrat – for both the SP and AP – is tasked with doing a thorough background check into the past lives of potential Ministerial candidates should offer his / her / their resignation too. The level of due diligence done for both Hansen and Tajik is shocking – especially as there is a paper trail and, you know, a house or an apartment is rather hard to hide or sweep under the carpet.

Enoksen's case is a little different but nonetheless disappointing. Surely those in the SP must have known about the two incidents, in 2000 and 2001, and also the fact that he had a relationship with a girl 32 years his junior. How did this not ring alarm bells before discussions of him gaining a ministerial portfolio?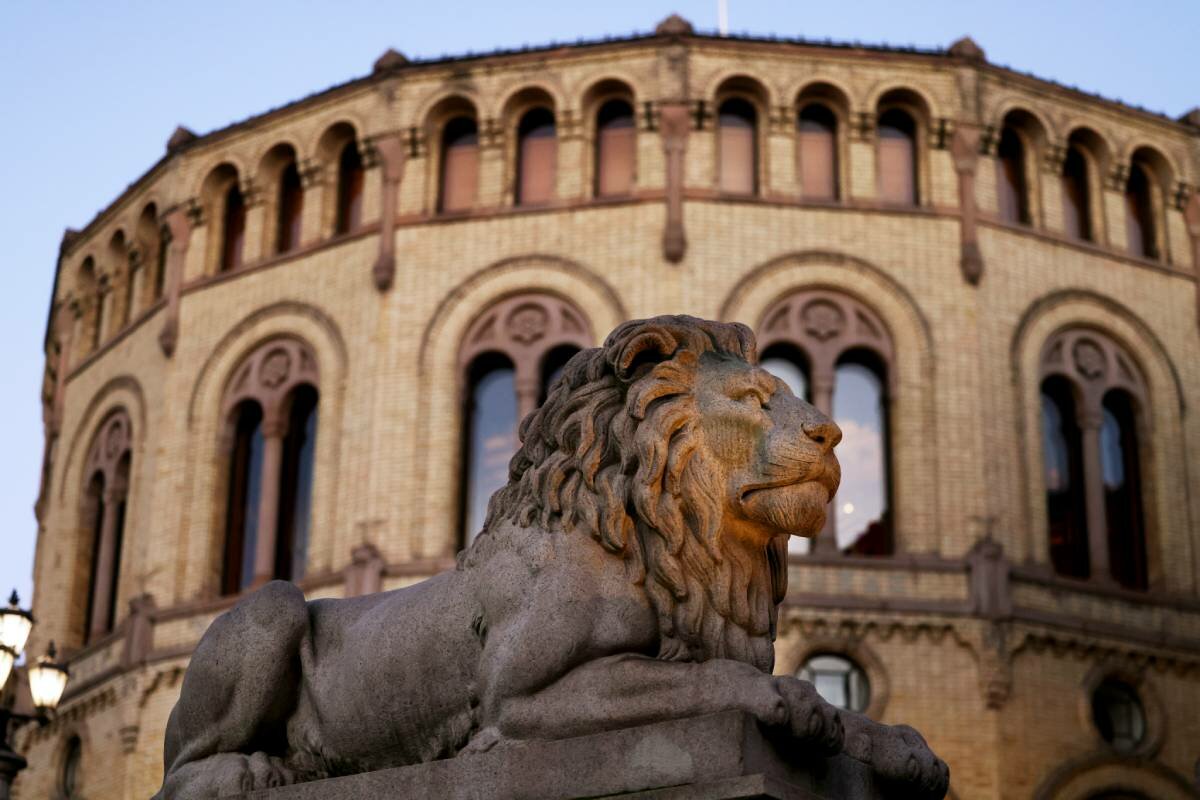 A political culture in disarray and disgrace
There has been, both noticeably and officially, a general decline in Norwegians' level of trust in their politicians. With resignations and scandals plaguing the last days of the Solberg government (don't mention Geilo) there was hope that the Støre government would be a breath of fresh air. Yet only six months into his reign, three significant and powerful colleagues have resigned in disgrace. Given the rate of scandal and resignations, one wonders who will be left to govern by the time of the next election?

This latest resignation shows that Norway's political class is deeply out of touch given the number and nature of scandals that have plagued all sides of politics. Though Norway, to the outside world, is often held up as a paragon of gender equality, little corruption, and a healthy democracy, for those that live here, scandals like this make it seem anything but. Corruption and scandal seem to haunt the halls of power in Oslo with a regular occurrence now. Given Norway's vocal opposition to authoritarian regimes near and far, now is the time to start addressing a political class in disarray, disgrace, and decline.

The slide from a healthy democracy is surely a journey of gradualism. If Norway's politicians and people in power are allowed to continue to flaunt rules, regulations, and laws and engulf and embroil the Storting in scandal and disrepute, the clean bill of health that Norway's democracy has been given is looking increasingly false.
The opinions expressed are those of the author and are not held by Norway Today unless specifically stated.
About the author:
Jonathan is a lover of the written word. He believes the best way to combat this polarization of news and politics, in our time, is by having a balanced view. Both sides of the story are equally important. He also enjoys traveling and live music.
Source : #Norway Today / #NorwayTodayNews
Do you have a news tip for Norway Today? We want to hear it. Get in touch at info@norwaytoday.no