Just months after winning a landmark election, and weeks after forming a government coalition, the new Større-led government is in trouble. President of the Storting, Eva Kristin Hansen (AP) has resigned after the public prosecutor launched an investigation into six members of the Storting. This is the second time this year (and not the last) that a senior government member has resigned due to allegations of fraud connected to "commuter housing." This "housing scandal," which also rocked the previous government, appears to be a sign of increasing arrogance by the political class.

Hansen Heave Ho
Eva Kristin Hansen (AP) fronted the press on Thursday night to announce she was resigning her job as President of the Storting. Barely two months into her role, she became the first casualty of a "housing scandal" which had plagued the previous Solberg government.

The Storting learned this week that Hansen had withheld important information about where she lived. She had bought into a part of her now husband's house, in Ski, in 2014. However, she claimed she has never made this her permanent home as she resides in Trondheim. Representing South Trøndelag she was entitled to "commuter housing" as one of those members of the Storting that had to commute a significant distance from her constituency to Oslo.

Chief State Attorney Lars Erik Alfheim has launched an investigation on the belief that six members of the Storting, including Hansen, had incorrectly applied "commuter housing" rules. The Oslo Police District will investigate these members as to whether they have received unjustified benefits. According to Alfheim, the investigation would focus on "whether there is a criminal offense – namely, fraud…"

Remember Ropstad?
Hansen's resignation, and the current investigation of 5 other members of the Storting, are little more than a few months after the outbreak of this "housing scandal." In the lead-up to the September election, the then Christian Democratic Party (Kristelig Folkeparti, KRF) leader, Kjell Ingolf Ropstad, admitted receiving "commuter housing" paid for by the taxpayer. He received this by registering at his parents' address despite the fact that he owned an apartment and rented it out.

He remained bullish after this discrepancy made its way into the public spotlight though he did apologize. He said that the Storing knew all along about his living situation and he had "not broken any regulations." What was most shocking about his case was that he had received "commuter housing" for over 12 years.

Though he did not resign after the scandal broke, a perceived air of bullish arrogance, along with the length of time he received "commuter housing" unjustifiably, was definitely a factor in KRF's poor electoral result which saw Ropstad finally resign as leader.

A case of confusion or deception? Either way it is disturbing
There is either a false narrative or confusion underlying the Hansen case. When resigning she said that she had misunderstood the rules regarding "commuter housing." As the formation and passage of laws and legislation are a key element of any member of the Storting's job, one wonders why Hansen was, apparently, so ill-informed. What makes this matter even worse, however, is that she was part of the Storting Presidency team (in her role as then Vice President of the Storting) that drafted and accepted changes to the "commuter housing" rules back in 2017. She literally passed the very rules that she claims to have misunderstood.

Did Hansen truly misunderstand the rules? If someone who has intimate knowledge of a law can get so confused, what hope do we mere mortals have? Or, even more disturbingly, is she lying? Did she know all along that she was indeed breaking the law, committing taxpayer-funded fraud, and is now lying just to cover herself from further ignominy? She is either grossly inept at her job – as she helps draft and pass laws she cannot even understand – or she has been lying and committing fraud at the taxpayer's expense.
Six degrees of habitation
Six members of the Storting, six politicians, six lawmakers, six democratically elected officials, six people with great political power are now being investigated, by the police, for fraud-related offenses. Though all, including Hansen, are innocent until proven guilty it is deeply troubling that such a large number of politicians would be investigated like this in such a corruption-free political system that Norway luckily possesses.

What is also disturbing is that these rules were already reviewed over 4 years ago back in 2017. How can so many members of the Storting be so ineptly unaware or ignorant of these rules and regulations and so reckless and cavalier with the spending of taxpayer money?

This is just the latest scandal, this year, that has been denting the public image of the political class in Norway. There have been numerous cases of politicians, of all political stripes, breaking COVID-19 related infection measures with the most notable being the former Prime Minister Solberg's infamous Geilo birthday celebrations. Add this onto the pungent pile of the recent fallout from the NAV scandal, the Oslo water pipeline budget blowout, and the bizarre "Bertheussen-case" and Norway's political class are looking about as competent and able at governing as Basil Fawlty was at running a hotel.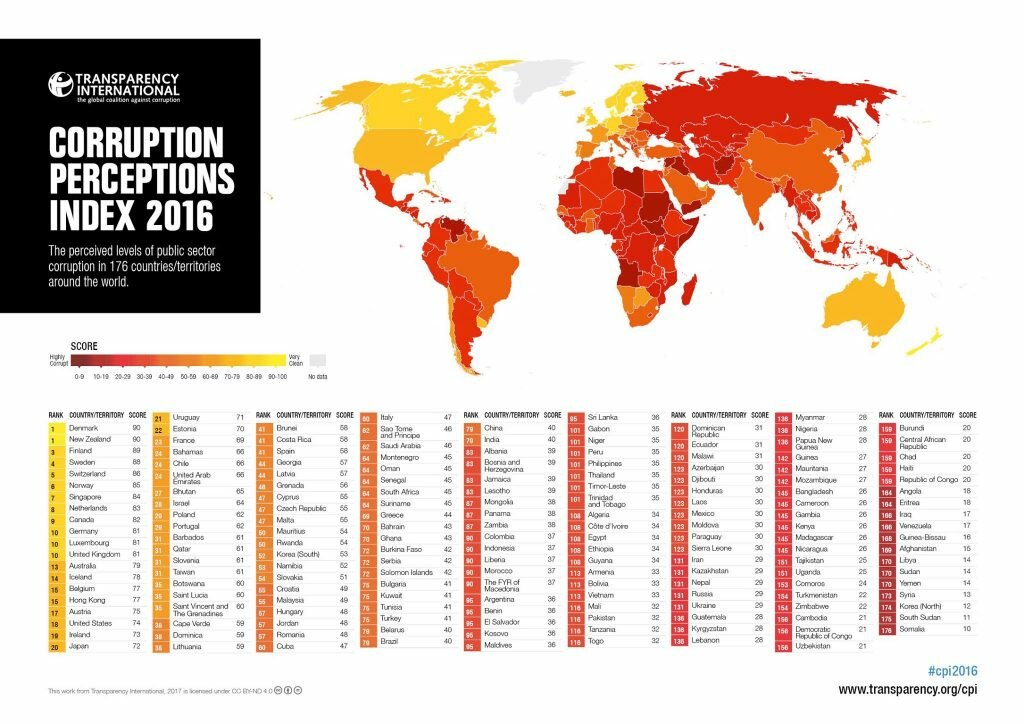 Democratic slide in Norway too?
The 2020 US Presidential election, the squashing of Hong Kong's unique democracy by China, the Russian invasion and occupation of Crimea, anti-coup protesters being killed by government forces in Sudan to now Poland's ongoing fight with EU rule of law, democracy, and democratic values have been eroded worldwide.

A hallmark of this democratic slide has the loss of faith in government institutions, legislatures, and politicians in general. Though this ongoing "housing scandal" may not have repercussions outside of the country, it is another case of the smear of fraud and corruption plaguing the halls of power in Norway.

To add to this democratic slide, many democratic governments have been wrestling existentially with the COVID-19 pandemic. There has been a sort of existential angst with the concept of controlling a virus but not controlling the population. Authoritarian regimes are not only on the rise but are also fairing, it appears, better than their more open and free counterparts. Now is the time for democracies, like Norway, to tighten rules, to be more transparent and open, to sure up the strength of democratic rule by rooting out corruption, fraud, political malaise, and arrogance. The speed of Hansen's own resignation shows that Norway's democracy is not quite on the slide yet.
The scandal continues but unethical behaviour should not
As the police investigation is still ongoing, the country awaits the political fallout from the latest chapter of this "housing scandal" saga. The Storting now needs to take a serious look at corruption, fraud, and abuse of power by its own members.
This scandal should lead to the formation of a better ethical framework for members of the Storting. As the nation awaits the police investigation, the time to act to stamp out unethical behavior by elected members of the Norwegian parliament is now. We still live in, after all, a democracy where transparency, openness, and the rule of law are the norm, not the exception.
The opinions expressed are those of the author and are not held by Norway Today unless specifically stated.
About the author:
Jonathan is a lover of the written word. He believes the best way to combat this polarization of news and politics, in our time, is by having a balanced view. Both sides of the story are equally important. He also enjoys traveling and live music.

Source: #Norway Today / #NorwayTodayNews
Do you have a news tip for Norway Today? We want to hear it. Get in touch at info@norwaytoday.no