Meters of candles stand along the road from Kløfta towards Gjerdrum. An entire community shows its concern for the dead and the missing, as well as their relatives.
"It is good to see that we can do this together and support Gjerdrum", said Amanda Hauge.
She was one of many residents who lit candles.
"You feel like you're doing something. You're showing that you care. It's mostly about wanting to stand together, and you can see that here. There is light everywhere," she added.

Hauge thinks the sight of the candles is touching, and that it helps a little in the difficult time that the local community is going through.
Multiple people have been confirmed dead after the landslide at Ask in Gjerdrum, and more are still missing. The landslide has affected the entire local community and will be remembered for years to come. 

Search work continues
The police stated that they will continue the search into the night. The fire service will also assist with personnel from Oslo, Nedre Romerike, and Trondheim. Resources will also come in from Bergen.
"The search continues with the same intensity as earlier today. We are still in the landslide area with dogs and equipment. We have moved about 100 meters into the area," Alkvist said.
According to Alkvist, the rescue crews will continue as long as possible, and make analyses to be ready for new searches tomorrow morning.
"We're still looking for survivors. That decision will not be changed today", he stated.

Medical leader Arne Skulberg said that there is still talk of a rescue operation with the hope of finding survivors.
"There are several things that need to be in place. There must be an air pocket, insulated for temperature, and eventually, you must have access to water. There are still structures where we can not rule out that those factors are present. As long as we can not, this continues as a rescue operation," he says.
Community unity
"It is of course with great sadness when we register that another deceased person has been found. We cling to the hope expressed by the rescue workers and hope that the work gives results and that new discoveries are made," Gjerdrum mayor Anders Østensen said.
"This is the harsh reality that has hit us, and we have to face it, but it is incredibly heavy", he stated.
Østensen also spoke about great unity in the municipality.
"Incredible amounts of food, clothes, and toys have come in. Food is coming in all the time at the emergency center. It is not ordered, it just comes. It is very moving and powerful," he said.
One of the ways the municipality, and beyond, are showing solidarity are by lighting candles.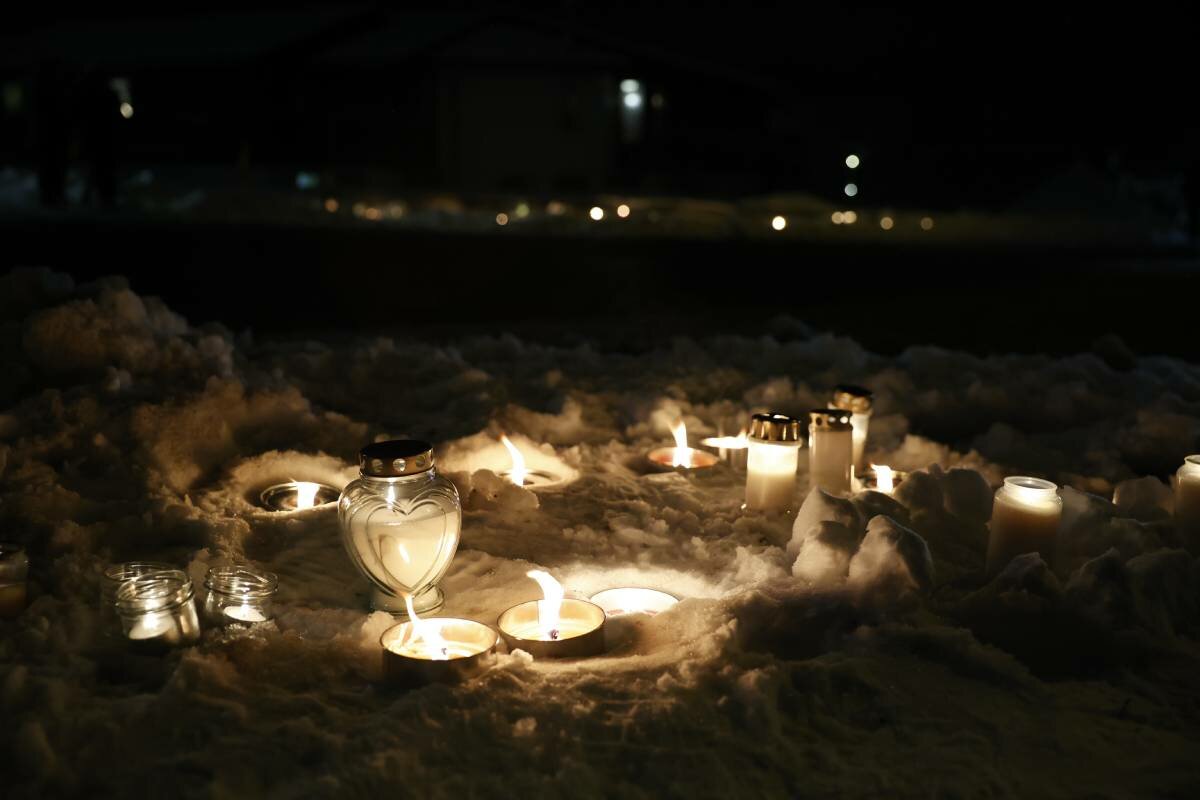 Source: Norway Today / NTB