Too often ridiculed as being more interested in TikTok than today's events, the youth of Norway are seeing a once bright future slowly fade away thanks to the global pandemic. Last on the list for vaccines, a two-tiered economy resulting in huge youth unemployment, almost being priced out of the housing market, reduced educational and social possibilities and a worrying mental health crisis have been the hallmarks of young people's COVID-era lives. The future is, increasingly, not looking as certain or bright for Norway's youth.
Last in line for vaccine jab
In April, the Norwegian government has announced a 4 stage plan for the opening of society and the easing of infection control measures. Much of this depends on infection rates remaining low which, in turn, depends on the vaccination effort. Given the recent troubles the government has had with its vaccine rollout, there is a fear that any further delay could turn into "lost years" for the youth of Norwegian society.

The Norwegian Institute of Public Health (FHI) has outlined two scenarios, one conservative and another optimistic, for when they expect different age groups to receive their first vaccination this year. In both scenarios, last on the list, with vaccination tentatively planned for sometime in June, are those aged 15-44.

Although young people are generally healthier, and thus in less need of vaccination prioritization, they also represent a huge swathe of the labor force, taxable incomes, and productivity in Norway. Paradoxically, by being the last to be vaccinated, they are now among the most vulnerable to being infected as we have seen in Bærum recently.
Two-tier economy causes huge youth unemployment
Compared to many countries worldwide, and in the region, Norway's economy is handling the effects of the COVID-19 pandemic relatively well.
The latest figures released by Statistics Norway (SSB) show the positive impact that generous government financial and economic support has had on the economy. There was only a 2.5% decrease in Gross Domestic Product for 2020 whilst the unemployment rate, having peaked, in March 2020 at 10.6%, came spiraling down to 5.0% a year later, in March 2021. All of this bodes well for the Norwegian economic recovery.
Or does it?

It was Mark Twain that once said '"here are three kinds of lies: lies, damned lies, and statistics." The supposed recovery of Norway's economy, as illustrated by the above statistics, does not paint the whole picture. Perhaps the single biggest loser, in the labor force, since COVID-19 entered Norway, have been young people.
When you focus on the youth unemployment rate (classified as 15-29-year-olds) there was a peak rate of 18%, in March 2020, but it seems to have stabilized down to 5.8%. However, this 5.8% is more than double what it was a year before, only 2.5% in March 2019. This means that within the space of two years, given all the economic support for people and businesses, twice as many young people are now unemployed.

The reasons for the underemployment and unemployment of young people are well known. The seemingly endless on again and off again "lockdowns" of huge swathes of the hospitality and service sector, traditional sectors of employment for students and young people, have left many young people out of work.
Many worked only part-time or casually, thus not meeting the requirements for economic assistance from the government. These young people cannot simply "work from home," like the majority of the workforce. It is, after all, slightly hard to have a "home office" if your workplace is a bar, restaurant, or cafe.

Higher education students hit twice: Less money and virtual classes
For those young people that were in higher or tertiary education, the past year has been one of sheer frustration. Student anger saw the government, and opposition parties, do a "u-turn" and decide to convert economic assistance loans, for students, into grants, to the tune of NOK 1 billion, only if they had proof of a loss of income.

Frustration has also boiled into the classrooms (or lack thereof) as many universities, colleges and educational institutes have conducted "virtual" lessons. Given the technological sophistication of Norwegian society, and especially its youth, this has yet still presented problems.
Spending hours a day staring at a screen is not only increasingly isolating but is also robbing young people of both the social aspect of learning and the learning of social skills.
Housing market boom squeezing young people out
A natural progression, for many young people, is to invest in real estate following their studies. Unfortunately, both short and long-term structural issues have seen this become almost an impossible dream. The "lockdown" of society last year saw many people move away from apartments, and the city, into small gardened houses in the suburbs. This saw, in a 12 month period from January 2020, house prices rise by 8.6%

This "flight to the suburbs" saw a record number of Norwegians buy their first home in 2020. In fact, it was the highest number since 2011 when high oil prices saw a booming Norwegian economy. The average price of residential housing, according to information gathered by Statista, is now almost unreachable for many young people.
As of February 2021, you needed almost NOK 5.89 million in Oslo, NOK 4.01 million in Trondheim, and "only" NOK 3.81 million in Bergen. The median price for residential housing, for Norway as a whole, was NOK 4.10 million.

Ever-increasing housing prices in the cities (where most young people work, live or study) coupled with structural deficiencies (a total lack of supply of cheap first homes) could see young people fall into the "rent trap" for decades ahead. Furthermore, the downturn in the economy could see the small and medium-sized building and construction companies suffer resulting in even less supply of housing.

Socializing by staring at a screen
One of the least talked about, but most obvious, effects of
the past year has been an absolute cessation of any sort of normal social life. For young people, this has absolutely meant a huge decline in quality of life.
All those things that young people love to do have now either ceased or been dramatically altered. There is, now, almost no "normal" social life for young people. University campuses, classrooms, restaurants, cafes, bars, nightclubs, sporting clubs, art galleries are all either shut or heavily "sanitized."

This dramatic shift in socialization has had serious mental health issues for many, especially young people, in society. According to Science Norway, a study published in November last year, on the impact of the first lockdown on mental health, saw depression and anxiety issues for 30.8% of participants. The study saw also young people more affected than other age groups.

The restrictions will not last forever but, for more than a year, the most common way young people have socialized is by staring at either a computer or phone screen. No socializing with friends after a lecture, no copious amounts of coffee and cigarettes at a cafe, no late-night shenanigans after leaving a nightclub… This has all been replaced by technology and they are poorer for it.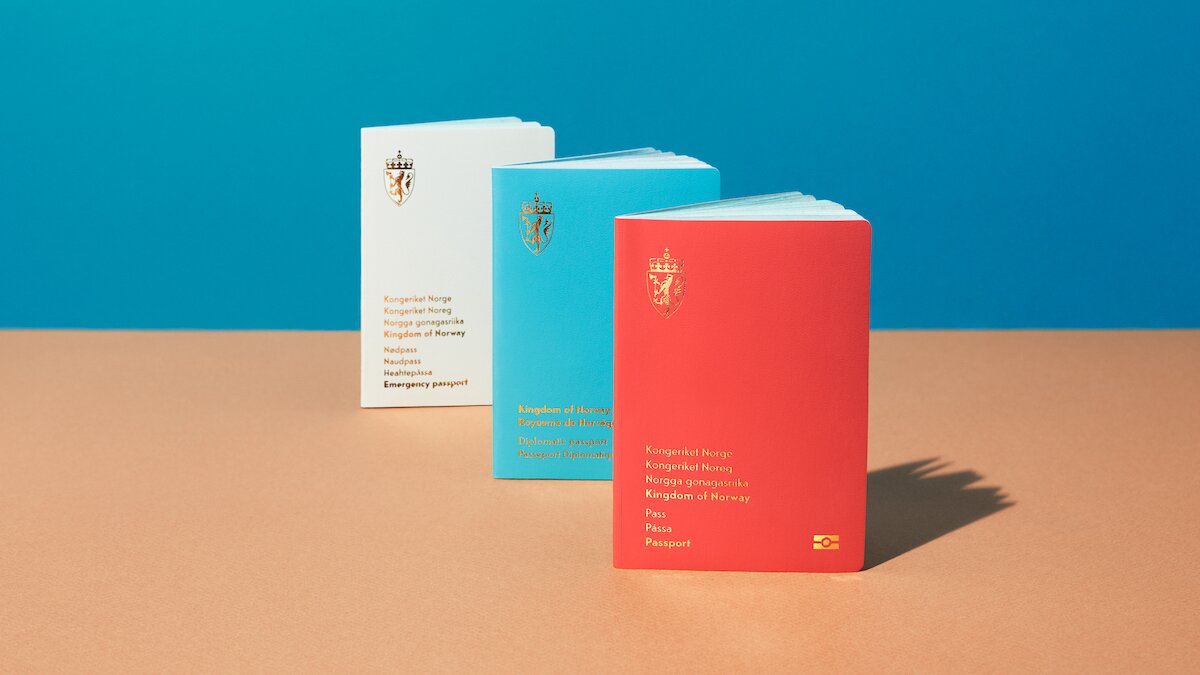 Holidays, business, and studying abroad severely hampered
One of the joys of being young, especially in Norway where many have the opportunity and means, is to be able to travel. As a European nation, many young people have grown up traveling widely in the world. Furthermore, schemes through the European Union (like Erasmus) have seen Norwegians study and work from Portugal to Poland. Further afield, many Norwegians take a gap year in South East Asia, the United States, or South America. All of these options are now, for the moment, cease to exist.

The opportunity for cross-cultural learning, either through study or work, is a key part of keeping Norway a progressive, tolerant, and open-minded society. With the impact of lockdowns having affected most of 2020, and probably the majority of this year too, young people, again, are worse off. Young people, already isolated from friends, have also been isolated from many family occasions and celebrations and have been cut off from their peers, friends, and colleagues the world over.

With news that the government will issue a "corona certificate," for those already vaccinated or immune, there could be a splintering of society. For the moment this may mean that older people, already vaccinated, will be able to resume some sort of normality.
For young people, they will require further patience for their pre-COVID lives to start again. Patience may very well be a virtue but for those young people, what is needed most is the societal realization that the ramifications of the recent year may impact their lives for years to come.
The opinions expressed are those of the author and are not held by Norway Today unless specifically stated.

Source: #Norway Today / #NorwayTodayNews
Do you have a news tip for Norway Today? We want to hear it. Get in touch at info@norwaytoday.no