The biggest winner from Norway's parliamentary election is the leader of the Labour Party (Arbeiderpartiet, AP), Jonas Gahr Store. He is set to become Norway's 38th Prime Minister after overseeing a new left-wing "red-green" coalition win secure a majority in the Norwegian parliament (Storting). Having tasted defeated in the 2017 election, he has triumphed with a campaign focused on "ordinary people." However, there is nothing ordinary about the man who will lead Norway.
Triumph after tragedy: 2021 election
In recent times, pollsters have had rotten luck. They were both wrong about Trump being electable and the United Kingdom wanting to ditch Europe. So, when polls in Norway pointed to a change of government this year, there was some room for skepticism. However, minutes after the voting polls closed, on Monday night, the verdict was out: there would be a change of government.

Jonas Gahr Støre, 61, leader of the AP, had led a '"red-green" coalition to secure a parliamentary majority in the Storting and thus seize power from outgoing Prime Minister Erna Solberg (Høyere, H). His experience in government is vast, having first been a cabinet minister under the previous Stoltenberg government and then becoming leader of the AP since 2013.
Dubbed the "nearly man" of Norwegian politics, he was agonizingly close to securing an AP government in 2017 but fell agonizingly short. Yet the election results see the culmination of a life in politics where, having been touted early in his career for leadership, he will finally secure Norway's top job.
Both money and politics in the family
Jonas Gahr Støre was born in the leafy well-to-do neighborhood of Ris, in the West End of Oslo on August 25, 1960. His family had amassed a fortune from the 1977 sale of Jøtul, a company run by his maternal grandfather. This has left him with an estimated wealth of approximately NOK 140 million.

He attended Berg school in Oslo and then undertook naval officer training at the Royal Norwegian Naval Academy. Following this experience, he traveled to Paris to study a five-year political science course at the selective Sciences Po where he learned to speak fluent French.

His father's family, which hailed from Levanger, and were wealthy farmers, had some political experience. His great-grandfather, Paul Edvart Støre, was a deputy representative in the Storting and mayor of Levanger, albeit for the opposite side of politics than his great-grandson.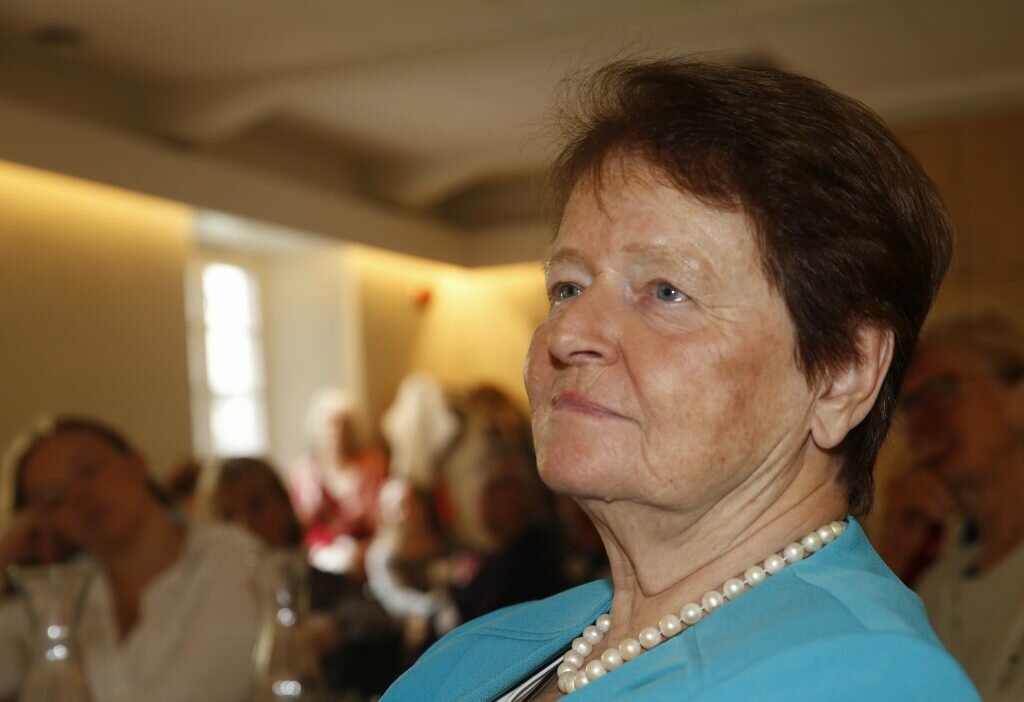 A famous mentor changed his political life
What is interesting about his early career, is that he actually applied for the job as a political advisor, for foreign affairs, for Høyre, back in the 1980s. Luckily for AP, he was offered the job but declined. Briefly, he was a teaching fellow at Harvard Law School in 1986. It was when he became a special advisor for the Prime Minister that his life and political path changed. Under the mentorship of "Mother of the Nation," and AP legend, Gro Harlem Brundtland, he saw his politics change and became, officially, a member of the AP in 1995.

He then had a variety of jobs throughout the late 1990s / early 2000s ranging from Director General at the Prime Minister's Office to the chairman of a think tank to a Secretary-General of the Norwegian Red Cross.
Early government experience under Stoltenberg
The resignation of the conservative-led Bondevik cabinet, in 2000, led to a change in government led by AP deputy leader, Jens Stoltenberg. Becoming Prime Minister, his first government was short on time, ruling only from March 17, 2000, to October 19, 2001, but was big on ideas. As Stoltenberg's Chief of Staff, Støre helped the government push through an ambitious program of reform, modernization, and privatization inspired by British "New Labour" and Bill Clinton's "Third Way."

2001 would see AP cast into the political wilderness. Suffering their worst post-war election result, Stoltenberg and Støre were out of jobs. Yet the AP would bounce back and win the 2005 election and Støre's star would continue to rise.

Member of Storting, Foreign Minister and Health Minister
The dominant position of the AP in the 2005 election, saw Stoltenberg govern a second time. During this time, in 2009, he was elected as AP's fourth candidate, for Oslo, in the Storting.

Rewarded for his loyalty to his new mentor, Støre was promoted to Foreign Minister, a post he would serve until 2012. He won high praise for his dealings with Russia in Northern Norway and the Arctic but copped criticism when Norway recognized Hamas (which both the European Union and the United States still consider a terrorist organization) in 2007.

He has had two firsthand experiences with terrorism and brushes with death. A hotel he was staying at in Kabul, Afghanistan, was attacked by a suicide bomber in 2008. He was unhurt but six people, including a Norwegian journalist, were killed. The mastermind of the 2011 Utøya attacks, Anders Breivik, had said that Støre was a target even though he had visited the island a day before the attack.

A cabinet reshuffle, in 2012, saw Støre become Minister of Health Care and Services. This was apparently to give him more domestic experience in order to become a more rounded candidate for Prime Minister later in his career. Following the 2013 election, where the AP lost power, he remained one of the more popular government ministers.
Leader of the AP and 2017 election
The 2013 election saw a change of government led by the center-right. Leader of Høyre, Erna Solberg, became Prime Minister whilst Støre was elected as leader of the Labour Party in 2014. This was somewhat controversial due to his perception, by some, as being a "rich kid" and intellectual. He once quipped to AFP that "My finances are not ordinary, but many things about me are…" He is seen as being on the more "right" of the party and being pro-business.

The first thing he did, as party leader, to distance himself from his mentor, and former Prime Minister Stoltenberg, was to change markedly the AP's climate policy. Despite overseeing a loss of 6 seats, and a 3.4% vote decline, the AP kept the faith and Støre continued in his role. He would go on to distinguish himself as an eloquent and effective opposition leader hammering home his party's message of government for "ordinary people."

He finally did it! Winning the 2021 election
The 2021 election saw Prime Minister Erna Solberg seeking to be re-elected a second time. However, after 8 years in power, voters tiring of restrictions and life in a worldwide pandemic, the electorate's growing concern about climate change, and a series of government scandals, the time was ripe for Støre. Gaining 48 seats, and securing his party's place as the largest in the Stortinget, Støre now has the mandate to form a government – with the support of the Socialist Left (Sosialistisk Venstreparti, SV) and Center Party (Senterpartiet, SP). His party is now in the process of talks to form a government.

So, this married father of 3 is set to become Norway's latest Prime Minister. With broad experience in both the public and private sectors as well as in government itself, Støre is well placed to lead Norway through the tail end of the COVID-19 pandemic.

During his time as Minister for Health Services, he acquired the nickname, which he admitted he doesn't like, "Super-Jonas." If he does indeed become Prime Minister, whether this nickname will become a reality remains to be seen.
He does, however, have the education, a wealth of experience, and the knowledge from a notable pair of mentors that places him well for the job and challenges ahead.
The opinions expressed are those of the author and are not held by Norway Today unless specifically stated.
About the author:
Jonathan is a lover of the written word. He believes the best way to combat this polarization of news and politics, in our time, is by having a balanced view. Both sides of the story are equally important. He also enjoys traveling and live music.
© Source : #Norway Today / #NorwayTodayNews
Do you have a news tip for Norway Today? We want to hear it. Get in touch at info@norwaytoday.no