Hemsedal has a reputation for being one of the best places to ski (and party) in Norway. Yet this delightful mountain village has so much more to offer than just pure white slopes.
At the southern end of the Scandinavian Alps
Norwegians, as the saying goes, are born with skis on their feet. Skiing truly is Norway's national sport and as the sun has turned now and the days are (slowly) getting longer, many Norwegians will be itching to get one last good ski trip before spring arrives. Over recent years, the village of Hemsedal has become a major tourist attraction for ski aficionados here and abroad.

Situated just 200 kilometers northwest of Oslo, Hemsedal is a mountain village lying in a valley that forms part of the Scandinavian Alps. Though perhaps a little less known than their Swiss, French, and Italian European counterparts, the Scandinavian Alps are a 1700 kilometer-long range of mountains that snake their way down western Sweden and most of Central and Western Norway.

In the southern section of these mountain ranges not only lies Galdhøpiggen (Northern Europe's tallest mountain at 2.469 meters) but also the valley of Hemsedal from which the mountain village takes its name. With a small population of 2,611, this can often swell during the colder months as many tourists flock to the area to partake in Norway's favorite pastime.
Ancients roots to America bound
Hemsedal has seen human dwelling for almost 2,000 years. Some charcoal remains were found on a possible farming site that dated back to between 200 – 300 CE. Historians believe that the first humans in this area were hunter-gatherers lured by the abundance of wild reindeer.

Little human activity took place until the 13th century when the village received a church. The Hemsedal Stave Church (Hemsedal Stavkirke) was constructed between 1210 – 1230 CE and remained an important part of the village until it was demolished in 1882.

The village consisted of little more than a few farms until the 19th century saw rapid population growth. By the middle of the century, the village had grown to over 1700 people but many decided to seek better lives and emigrate to the United States sparking population decline not only in Hemsedal but the surrounding areas.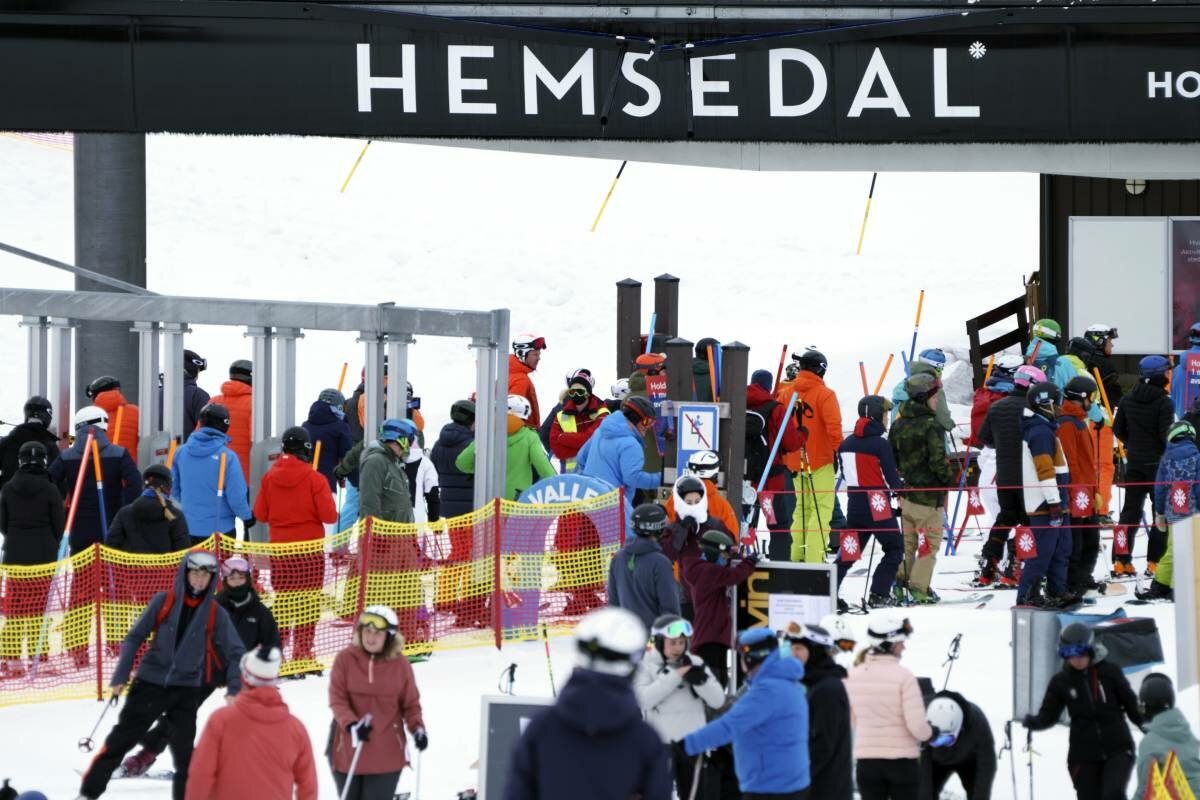 Tourism booms during the 20th century
The early 20th century saw Hemsedal's economy shift away from agriculture towards a new lifeline, tourism. The Skogstad Hotel was the first to open in 1905 and there was hope that a road would be built to connect Hemsedal as a halfway point between Oslo and Bergen. Within 4 years of the Hotel opening, the Bergen Railway was completed meaning much easier access for tourists to come and flock to the region. Among those early tourists to Hemsedal was renowned Norwegian explorer, polymath, and Nobel Peace Prize winner Fridtjof Nansen who had been visiting the area since the 1890s.

Following the Second World War, Hemsedal soon began to turn into a winter wonderland. The traditional mountain activities of fishing and hiking soon gave way to skiing with discussions of a ski lift as far back as the late 1930s. However, it was not until 1959 that the first ski lift (Tottenheisen) was erected. Since 1980, the village has opened a number of hotels, and ski resorts, which has seen the number of tourists steadily increase every winter season.

The geographic location has also offered linguistic issues for the inhabitants. The local dialect is a blend of dialects from both East and West Norway, giving it a unique sound and being famous nationwide. Students from Hemsedal have also only recently switched to learning Bokmål again after more than 85 years of enforced Nynorsk study.
Some of the best skiing conditions in Norway
Without any doubt, Hemsedal is one of the most popular destinations to go on a ski trip in Norway. Just a short road trip to either Oslo or Bergen, Hemsedal's central location makes it the perfect ski resort for both locals and tourists.

The two major ski resorts in Hemsedal are:

Skistar Hemsedal – This is Hemsedal's premier ski resort with 53 slopes, 20 lifts, and 3 different peaks ranging from 650 to 1,450 meters above sea level. The slopes cater for all skiing abilities and there is also a snow park, skating rink, and possibilities for freeride skiing in the forests nearby. Skistar also offers a wide variety of accommodation in some of their cottages, apartments, or hotels. Their ski season runs until May 1 every year.

Skistar is also famous for its many after skiing party events, with the largest being the "'Skistua Live afterski" happening every Friday and Saturday afternoon. Live music, DJs, drinks, and countless tables to dance on top of making the perfect end to a day on the slopes.

Solheisen Skisenter – For those wanting a quieter and more family-friendly ski experience, look no further than Solheisen Skisenter. Some 11 kilometers from the center of Hemsedal, Solheisen lies in the sun-drenched slopes of Grøndalen. There are 6 slopes, 3 chairlifts, and a children's skiing area and school. Their restaurant, Solstua, offers locally made delicacies such as elg meat and cheese. Visitors can also buy a pass for "Winterland Halingal" which includes access to Geilo, Ål, and Nesbyen ski resorts.

For those that want to see the gorgeous surroundings of Hemsedal with skis on their feet, the area has over 250 kilometers of tracks for cross-country skiing. At Gravset ski stadium there are multiple ski trails that open from 11:00 AM every day.
A wide variety of family-friendly activities
Not everyone that comes to Hemsedal can ski to the level of Petter Northug or Therese Johaug. Hemsedal offers a wide variety of family-friendly activities year-round.

Dog sledding has a long tradition in the area and is now a major tourist attraction. Imagine being pulled by 5-6 huskies through a snowy, winter wonderland. Needless to say, only dog lovers are allowed, sorry cat people! Speaking of sitting, another magical way to see the area is by horse: either a sleigh ride or horseback riding. For those wanting a step up in adrenalin, a guided horseback ride of some of the mountains is available too.

Hemsedal climbing center helps you take tour holiday to the next level…literally. The center offers both indoor and outdoor climbing structures, bouldering, and ice climbing in the winter season too. One of the quickest ways to get down any of the mountains in Hemsedal is tobogganing. This is the perfect activity for both parents and children who want to feel the need for speed.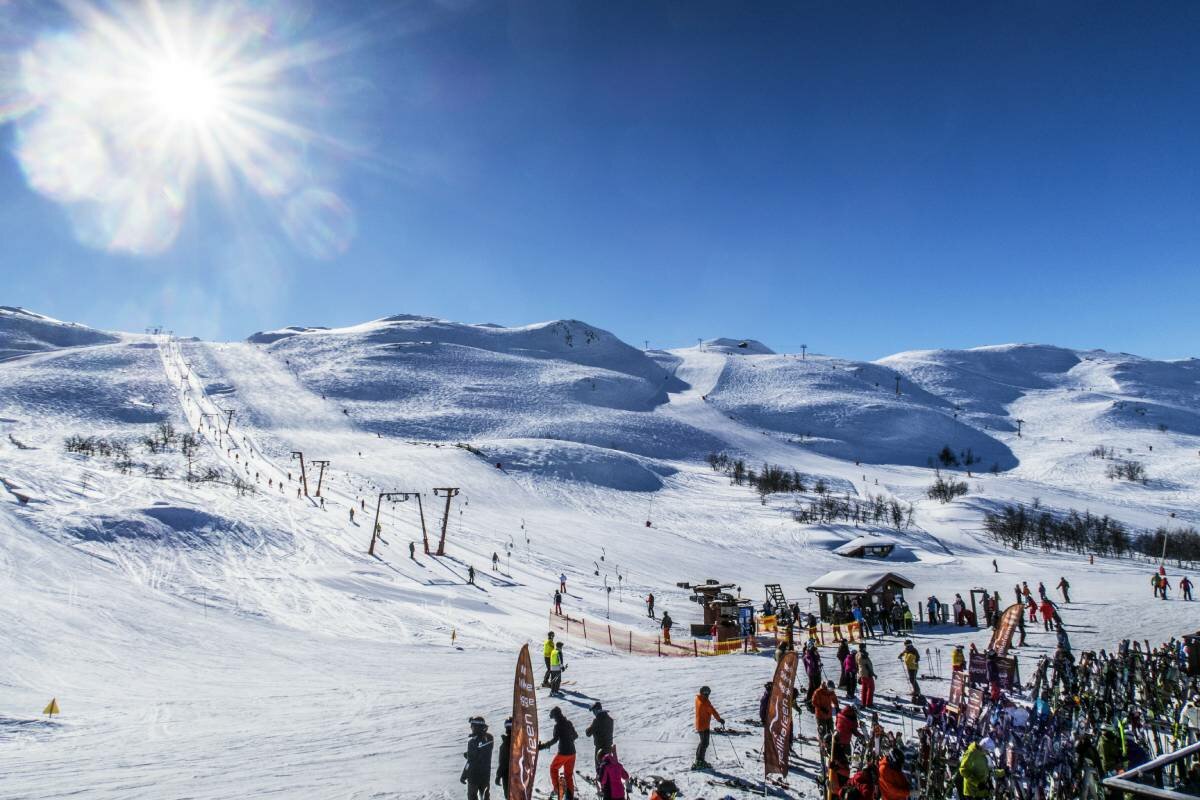 Getting there
Lying just under 200 kilometers from Oslo, Hemsedal is accessible year-round either by car or by bus with Vy. The trip from Bergen is a little further, 276 kilometers, but it takes in some of the most spectacular mountain views in Norway as the road crosses the Nærøyfjorden National Park. Buses from Nor-Way express and Vy are also available from Bergen.

Tourists driving to Hemsedal in the winter season should always take extra precautions as snow avalanches can shut roads completely or severely delay traffic.

More information on Hemsedal is available at the official tourist website here.

Source : #Norway Today / #NorwayTodayTravel
Do you have a news tip for Norway Today? We want to hear it. Get in touch at info@norwaytoday.no