As the weather around Norway starts to heat up and swimming costumes and sunglasses slowly emerge again, many are dreaming of their summer holidays. Though known worldwide for its snowy mountains and skiing, Norway has an impressive range of beaches. From the volcanic beauty of Lofoten to the many dotted on the "Norwegian Riviera" on Sørlandet, we ask just where exactly is Norway's best beach?
Summer in Norway – hotter than many would expect
Contrary to worldwide popular belief, summer in Norway does NOT last for just two weeks in July. Norway, despite its northern latitude, is blessed with mild summers thanks to the warming presence of the Gulf Stream off its western coast. Having spent the long winter months seeing little or no sunshine for most of the day, it is fair to say that summer in Norway is a big deal.

As a general rule, the warmer months run shortly after Easter until the end of September. The official start of summer this year will be June 21 and finish on September 23. Though these are the warmest months (July can see temperatures in southern Norway push 30 degrees!) anytime following Easter until late September is a great time to visit a beach in Norway.

Norway's northern latitude not only with the spectacle of long summer days (with the "Midnight Sun" shining all over northern Norway during summer) but also a relatively mild sun. An afternoon sunbathing in Norway will leave you with a nice tan (if you apply sunscreen) rather than leaving you as red as a cooked crab!

During the warmer months, average daily temperatures range from 12–18°C (52–65°F) with summer highs often pushing over 25°C (77°F) Nesbyen holds the record for Norway's hottest record temperature of 35.6°C (96.8°F) in 1970.

Enough of the temperature, let's dive straight into finding where Norway's best beach is…
Lofoten Archipelago – awesome beaches above the Arctic Circle
An archipelago in Norway far above the Arctic Circle is not exactly the first place you would necessarily look for sublime beaches. However, the many islands that dot the Lofoten archipelago possess some of the most stunning beaches in the country. Many tourists are drawn here in summer for its distinctive scenery – mountain peaks rising far above sheltered bays and crystal white-sanded uninhabited beaches.

There are only two small towns – Svolvær and Leknes – both more than 100 kilometers (60 miles) above the Arctic Circle. Charming small fishing villages dot the many islands throughout the archipelago but the human population is outnumbered by the vast wildlife (otters, elk, and sea birds)

Some of the best beaches are found on the western coast of the archipelago and Hauklandstranda, Bunes and Kvalvika should see the top of any tourists list.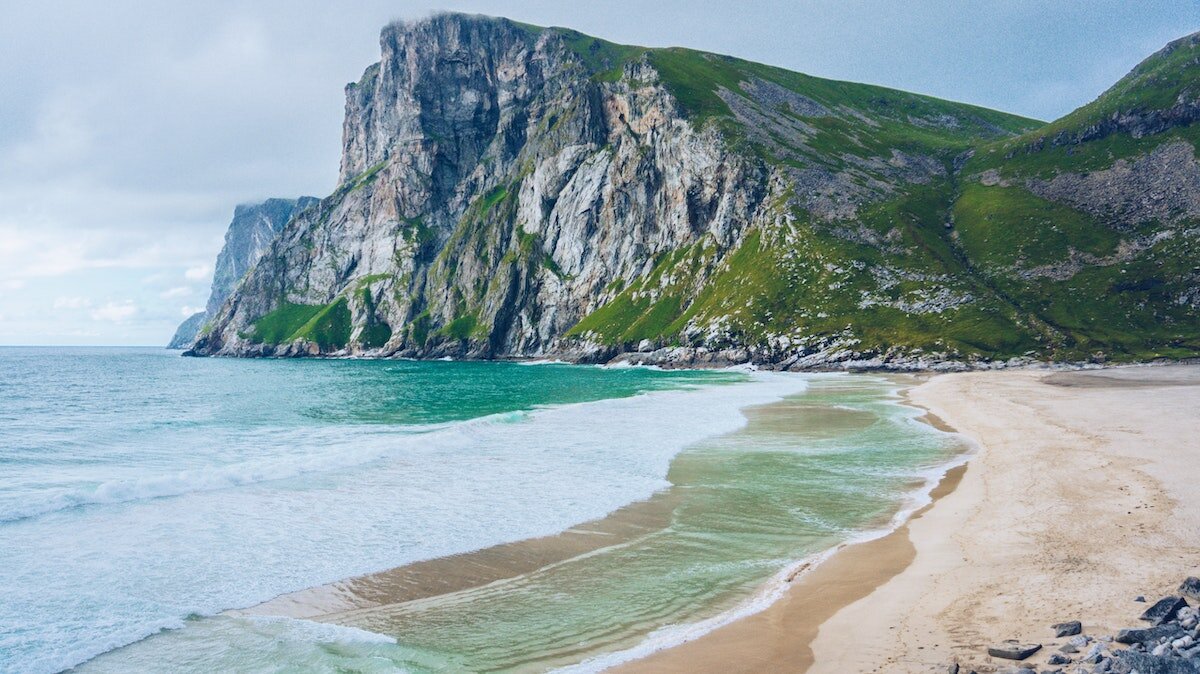 Surfer's paradise – Hoddevik beach in Stad
You don't often associate Norway with the great summer sport of surfing. However, Hoddevik beach in Stad, Vestland has been labeled as one of the world's greatest surfing spots according to the British newspaper, The Guardian.

A 1-kilometer-long stretch of some of the whitest sands you'll find this side of Hawaii is the perfect spot to hone those surfing skills. The beach houses two surfing schools catering for everyone from a pro-surfer level to an aspiring "grommet" and every level in between.
One for the #Gram – Mjelle Beach, Bodø
Heading a little further north again, Mjelle beach is truly one of the most beautiful beaches in Norway. Only a short 30-minute drive – or a short day hike – from the center of Bodø. What makes this beach so loved by #Instagrammers nationwide is a rare geological occurrence. Mineral particles give the sand a red and white color which are made even better by the Midnight Sun shining throughout summer.

To appreciate the beauty of this beach properly, a hike from Bodø to the beach is suggested. A 15-minute coastal hike from the only car park accessible to the beach will allow you to see a panoramic view of the two-toned sand and offer breathtaking views of the North Sea.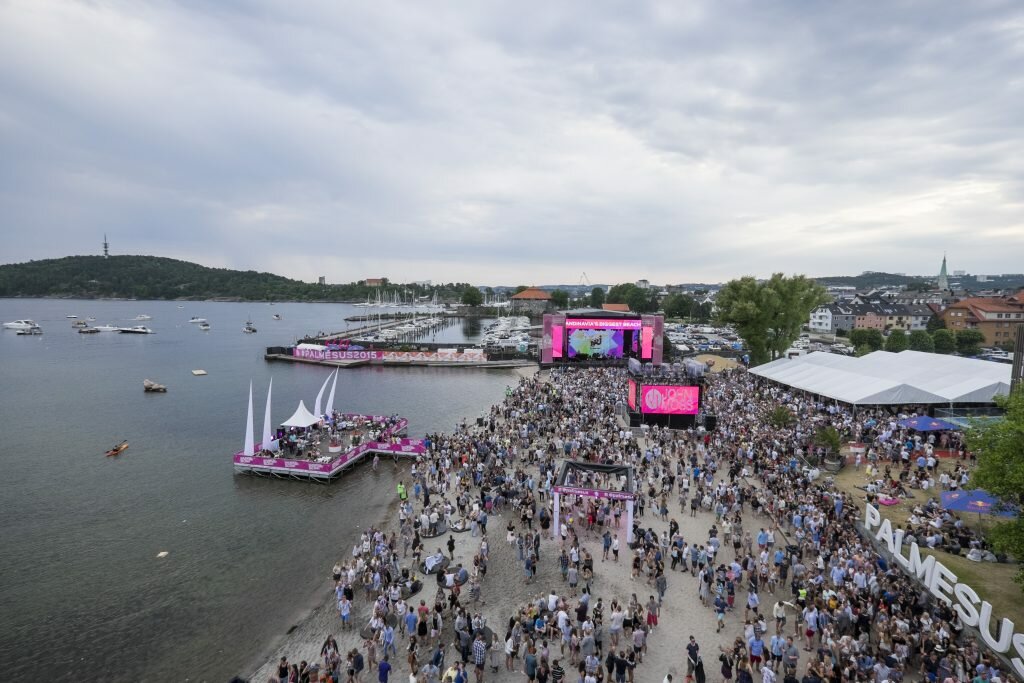 Kristiansand Bystranda – the capital of the Norwegian Riviera
The southern coast of Norway (Sørlandet) has long been called "The Norwegian Riviera." Though maybe not quite as glamorous as its French counterpart, the area still possesses many fine beaches. Kristiansand, the largest city on Sørlandet, is the gateway to this area and is one of Norway's favorite resort cities in the summer.

The main beach (Bystranda) is just a short stroll from the very center of the town and, in recent years, hosts the famous Palmesus music festival which, this year, takes place from July 1-2. The beach is not only famous for its pristine waters but also for the palm trees which dot the beach, giving it a very Mediterranean vibe.
Having a whale of a time – Sommarøy, Tromsø
Almost at the other end of the country lies Sommarøy. This small fishing island is not a convenient trip – it requires an hour's journey by car – but the beaches here are definitely worth the inconvenience. What makes this island special is that it is a base for whale watching. From here, depending on the migratory patterns, you can see Orcas or humpback whales, from May to September.

There are also many water-based activities available – from surfing to kayaking to stand-up paddleboarding. The many sheltered coves around the island also make it the perfect place to live in the moment and experience this northern beach paradise.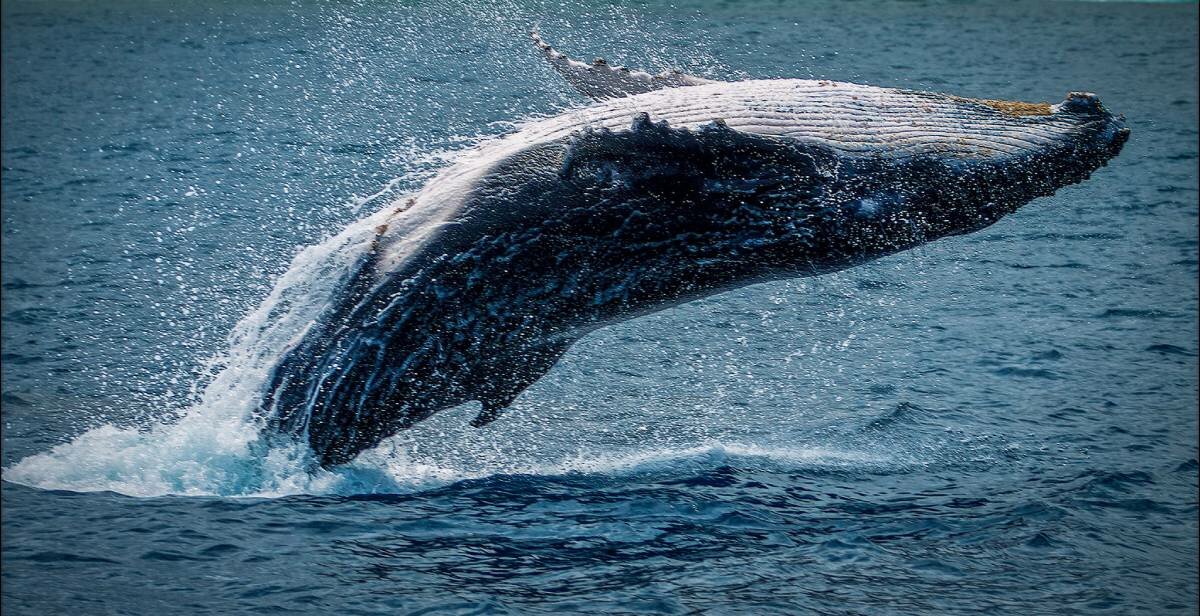 A hidden paradise – Paradisbukta, Oslo
For many Norwegians, Oslo is a grimy, big city. However, situated just a few kilometers west of the Royal Palace and downtown is the leafy green peninsula of Bydgøy. There is a heavy Royal presence here with a residence, a small castle, a working farm, and a forest all belonging to the Norwegian monarchy. Throughout the southwestern side of the peninsula, there is a heavy forest that many locals flock to for a wander on weekends. Though Oslo's main beach Huk is more famous, a short stroll around the corner will take you to Paradisbukta.

This rare gem of a beach not only has great views over the Oslofjorden but is also a great stop on a journey around the Bygdøy peninsula. Here you can not only stroll through forests and farms but also take in the Kon-Tiki and Fram museums, just a short walk away. Paradisbukta is a slice of paradise a short distance from the hustle and bustle of big city life.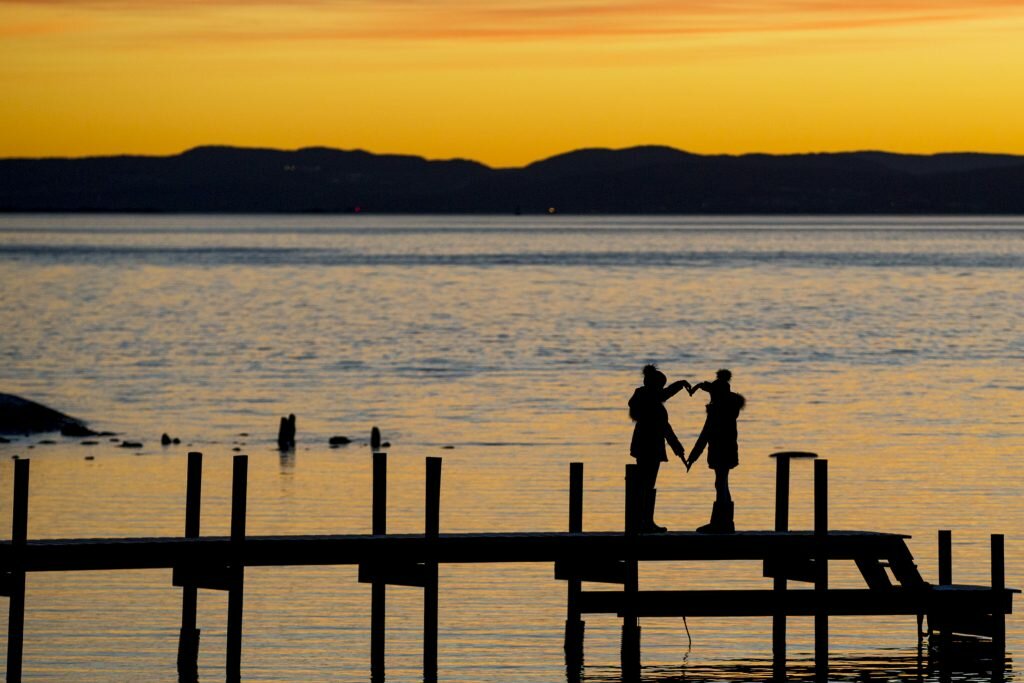 To be continued…
As we have seen, Norway has a plethora of gorgeous beaches stretching from Sørlandet to the Arctic Circle. Though many are hardly famous worldwide, this is part of the charm – perhaps only at Huk beach in Oslo will you see hordes and hordes of people on a hot summer's day. Many of these beaches will have little, if any, fellow admirers even at the height of summer.
So as the staff of Norway Today slip on some sunscreen and dust off their bathing costumes and bikinis, watch this space as the search for "Norway's Best Beach" continues over the warmer months…

Source : #Norway Today / #NorwayTodayTravel
Do you have a news tip for Norway Today? We want to hear it. Get in touch at info@norwaytoday.no