Croatia is the land of Mediterranean sunshine, pebbled beaches and – flowing wine.
Norway's beverage and cuisine scene is fantastic in its own right. But, you'd be hard-pressed to find certain wine and spirits in the country. Not to mention, those that are available have likely traveled far from their point of origin… And there's nothing quite like, for example, savoring a glass of wine next to the vineyard that bore it.
So, where should you travel from Norway to experience total liquid luxury?
If you like your sweet brandy with a side of freshly grilled fish and beautiful medieval architecture – then the answer is Croatia.
This is a guide for the world's Arctic and Subarctic inhabitants (and, really, anyone!). Here are some of the Adriatic ambrosia you'll have to travel to the Mediterranean to taste.
Wine
The Adriatic's history of winemaking stretches far back into prehistoric, pre-Roman times. As civilizations have grown and thrived on this arm of the Mediterranean, so have their wine-making traditions – which have been fine-tuned to perfection over the centuries.
Croatia has four major wine regions today, each with its own scrumptious selection of reds and whites.
Red wine
The Istria and Kvarner regions, along with their beauty, are lauded known for their red wines. If you're in western Croatia, don't miss the chance to try Teran, an Istrian variety served only to imperial emissaries in Renaissance times. Try a wine tasting tour through the region's rolling hills woven with vineyards and olive groves – and top off your Teran with some local prosciutto and cheese. Or a bowl of truffle pasta drizzled with olive oil. Or a seafood platter. Or all of the above.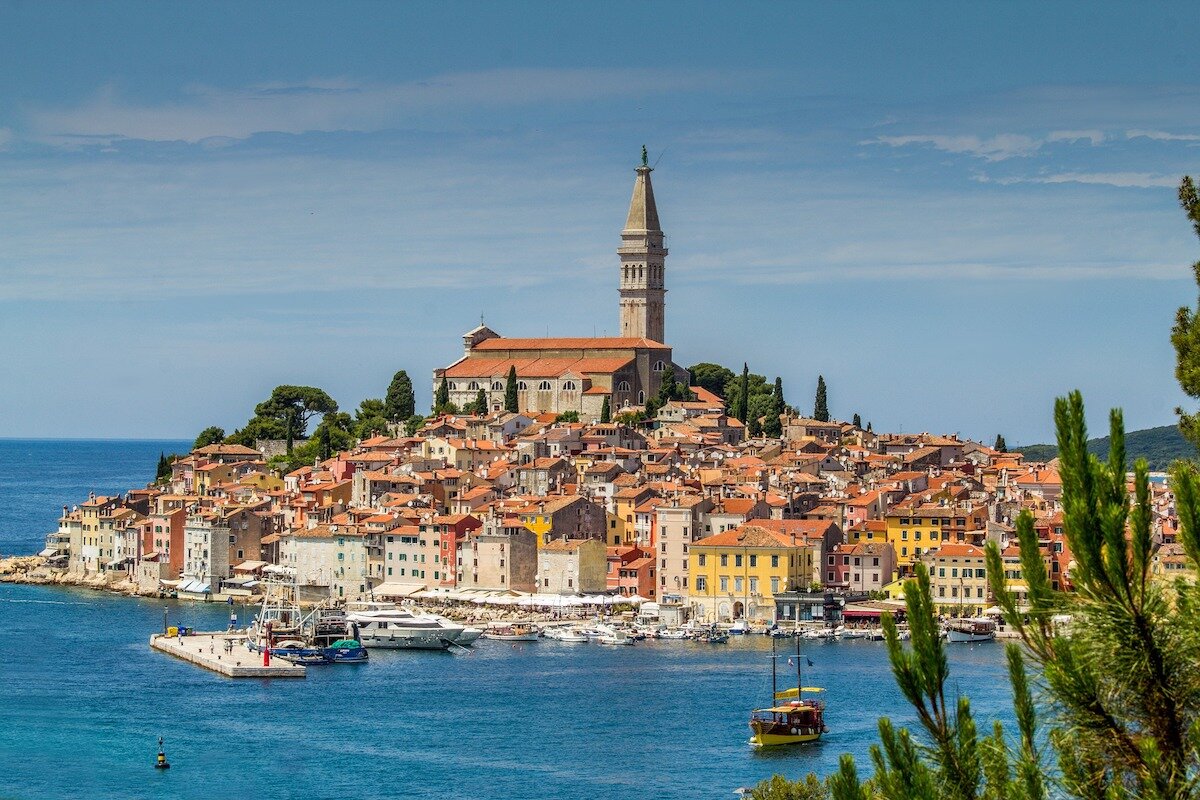 The Dalmatian region, which spans the largest part of Croatia's coast, is also a hotspot for red wine… And in general – unlike its continental counterparts, Dalmatia rarely sees snowfall; instead, it usually enjoys mild winters and hot summers.
Plavac Mali is one of Dalmatia's most famous wines, and it an interesting backstory to boot. Over a decade ago, scientists set out to solve the mystery of popular California variety Zinfandel's source. It was found to have originated from the Adriatic sort known as Tribidrag – which also happens to be the "parent" of iconic Plavac Mali.
Dingač, one of the most renowned Plavac Mali producing areas, was the first protected wine region in Croatia. It's located on the beautiful Pelješac Peninsula, where you can spend your days sailing, sunbathing, and swimming in azure waters.
Continental Croatia is largely known for its whites, but its fertile fields have some reds up their sleeve that are more than worthy of praise, too.
Western mainland Croatia is made up of towering mountains in areas and gently rolling hills in others. This is a place where wild nature and artwork architecture coexist peacefully. Just imagine: You can be admiring a baroque cathedral in northern Croatia one hour, and hiking across a bear and Eurasian lynx-inhabited peaks the next.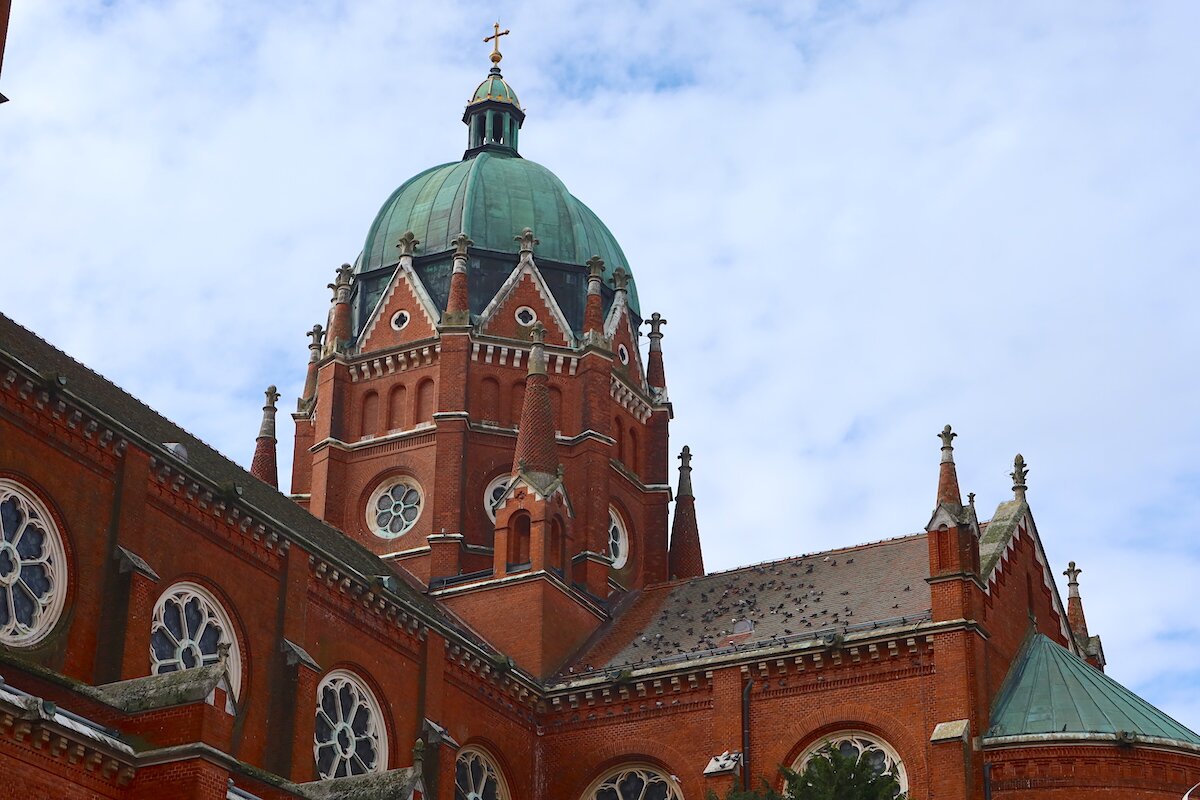 Pair your northern Merlot or Pinot Noir with Lovačke knedle ("hunting dumplings"), traditional bread dumplings often served alongside a rich sauce made with wild game.
Many restaurants across Croatia, from the northern capital of Zagreb to the southern city of Dubrovnik, employ expert sommeliers. So, if you're stuck between the Teran and the Tribidrag – someone will be there to help you decide.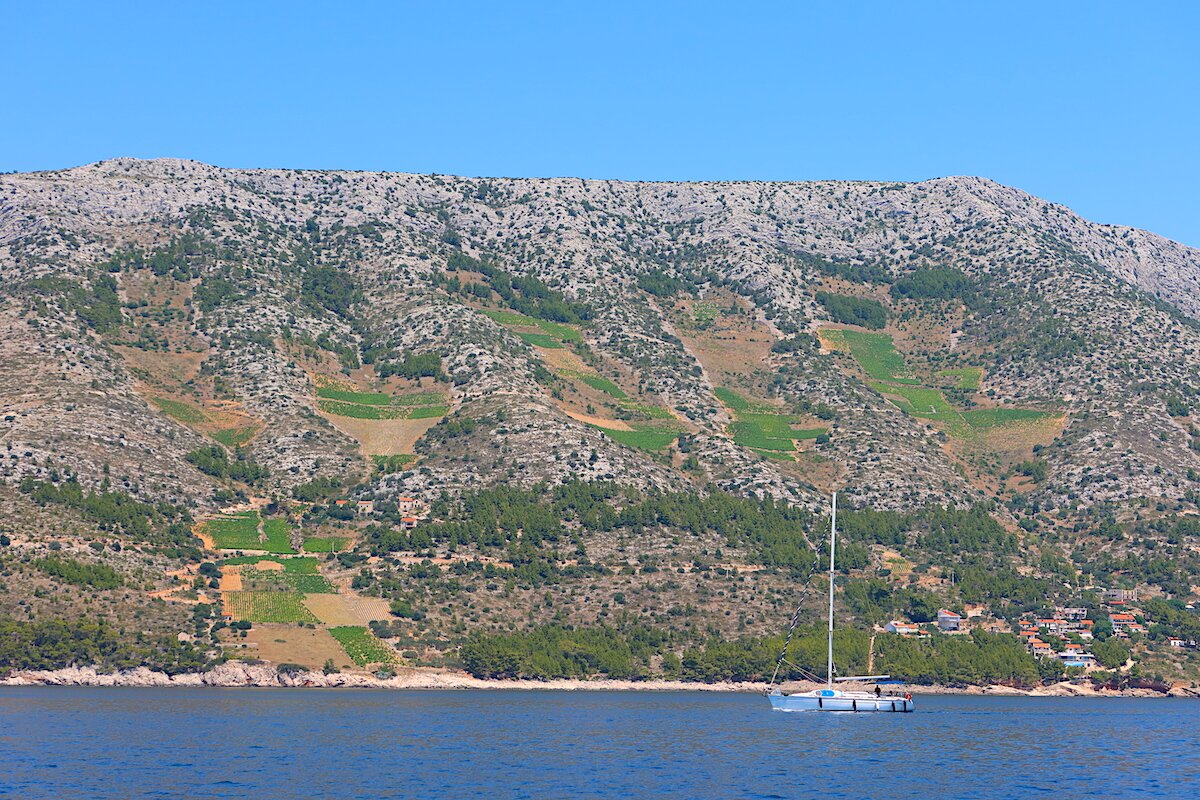 White wine
In the north, white wine is customarily mixed with sparkling water to achieve a spritzer known as gemišt (its southern counterpart being bevanda, red wine slightly diluted with still water).
This is wine so tasty, though, that you might want to skip the water to fully enjoy it in its own glory.
Across the plains of Slavonia, Graševina and Riesling shine. Enjoying a glass with a few slices of authentic smoked sausage, kulen, and fresh goat's cheese, is an unmissable experience.
Famous in Croatia's northernmost region of Međimurje is Pušipel. A glass of this dry, citric white delights alongside Međimurska gibanica, a triple-layer cake (made with apples, fresh sweet cheese, and poppyseeds) native to the region.
If you're visiting Istria, indulge in Malvazija, one of Croatia's most noted autochthonous varieties. It's also one of the first wines to ever be recorded in writing by name, in the 14th century.
In Dalmatian restaurants, white wine is often served with sea-to-table fish. Savor your Pošip, a Dalmatian white, with dinner as you watch the sun disappear among the islands (there are over 1000!) peppered across the Croatian coast.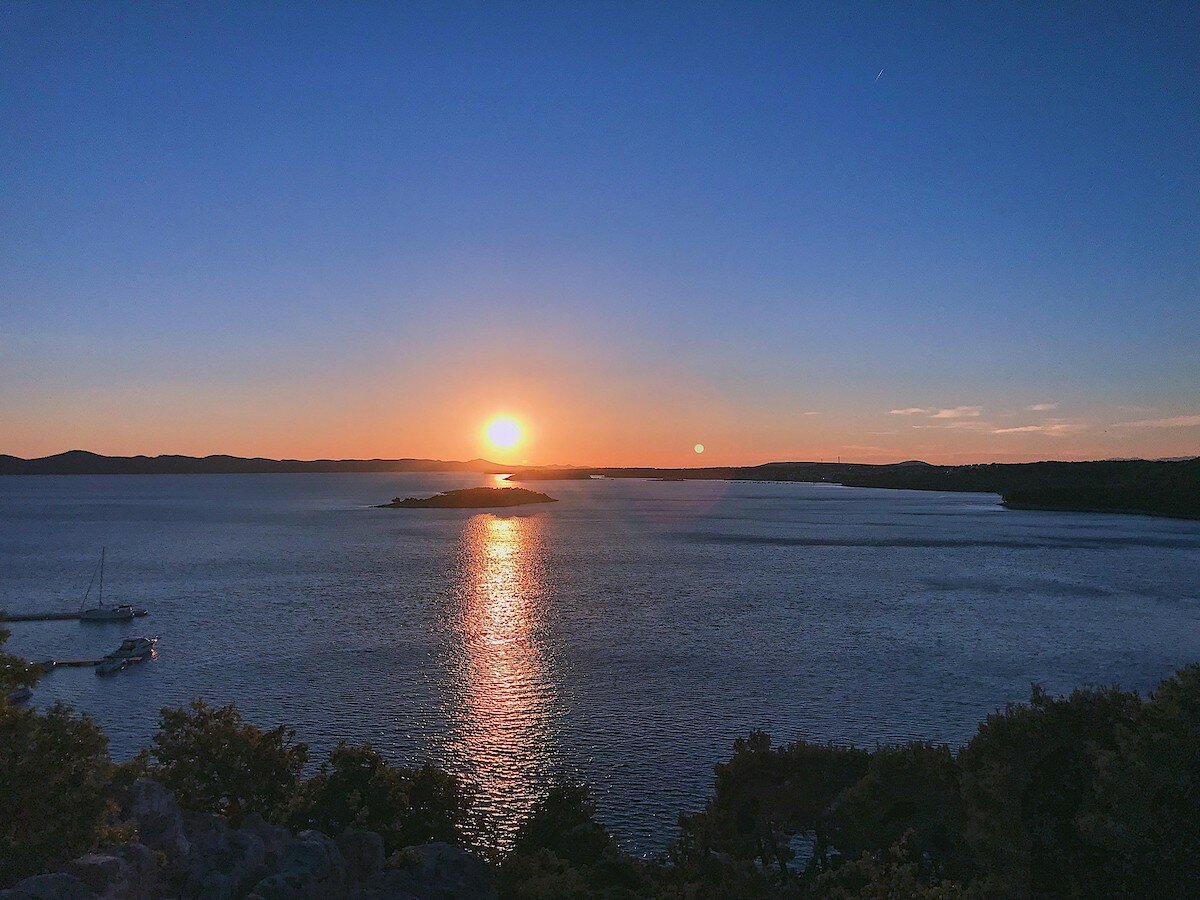 Sweet wine
There is a range of sweet wines produced all over Croatia, but we're bringing you two must-trys.
Native to the pretty northern city of Samobor is Bermet. Once used mostly for medicinal purposes, this now-dessert wine doubles as an aperitif, too. Many Bermet recipes are kept secret, passed down in families from generation to generation, but a few ingredients are commonly used across the board. First, red or white wine can be used as a base. Then follows a maceration of various herbs, spices, and fruits – think anything from figs and quinces to cinnamon and carob.
Prošek is another delicious dessert wine traditionally from southern Dalmatia. It's made with red or white wine, from grapes that have been meticulously dried under the heat of the Mediterranean sun to concentrate their sugar content. Prošek is thought to have been crafted in Dalmatia for over 2000 years.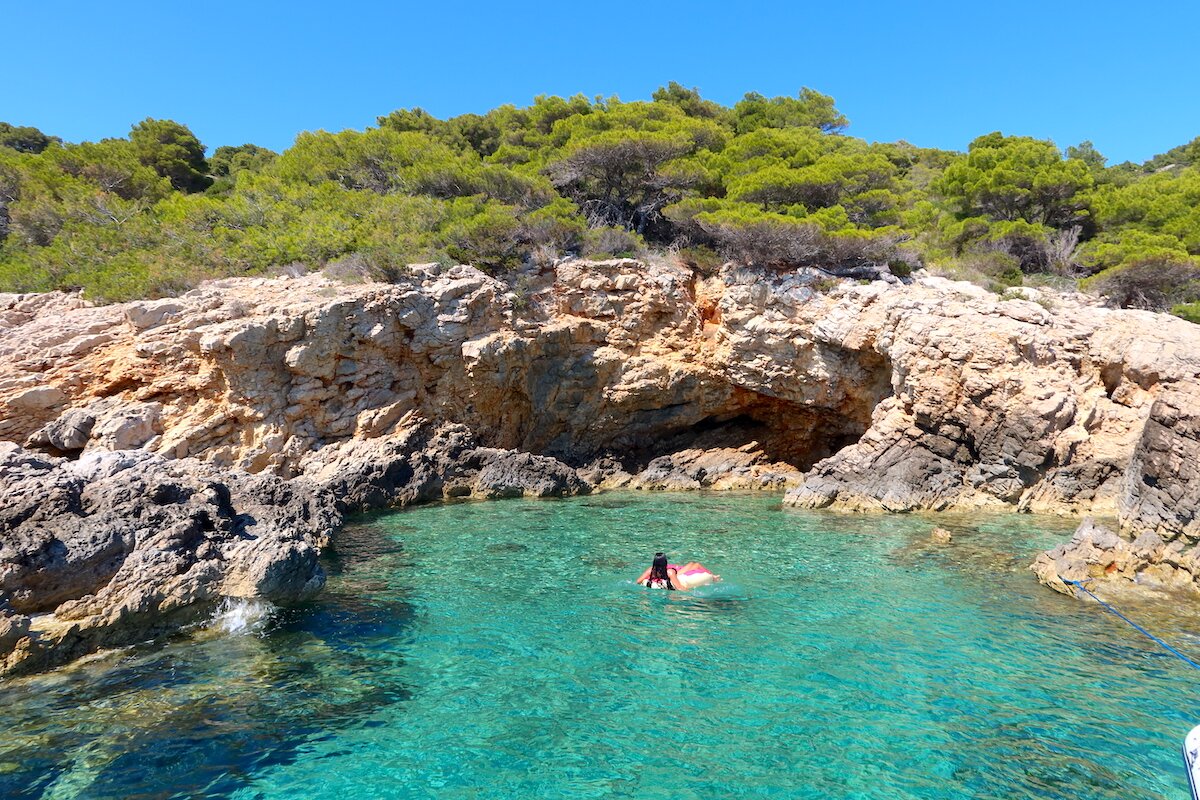 Spirits
Rakija
While any Croatian bar or store will be stocked with an international selection of vodka, whiskey, tequila, and so on, in Croatia – rakija reigns supreme.
Rakija can be made out of various fruits, but it's most commonly produced using grapes left over from winemaking (this is called lozovača), herbs (travarica), and plums (šljivovica). These three rakijas pack a powerful punch. Their less-intense cousins are flavored rakijas, made by infusing the strong base with sweet cherries, honey, blueberries, walnuts, and more.
Rakija is produced and enjoyed all over Croatia; from the multi-herb Biska made in Istria, to the sugary, walnut-infused orahovac of Slavonia, to the carob-based rogačuša enjoyed in southern Dalmatia.
If you're drinking in a club or bar, don't worry too much about closing times. Parties often continue into the early hours of the morning regardless of what the sign on the door says.
However, rakija is less often consumed for party purposes – especially its stronger varieties. Rakija has been used in medicine for centuries, be it for a stomachache or to heal a skin injury. Other than that, it's most often enjoyed in at-home gatherings, in the company of family and friends.
Pelinkovac
Pelinkovac is a bitter liqueur made from aromatic and medicinal herbs, hand-picked across Croatian meadows. Its base is wormwood, which has been used in traditional medicine to heal digestive ailments since times bygone. Pelinkovac is very dark in color and equally rich in taste.
It can be enjoyed either as an aperitif or a digestive – or both. Try it on the rocks and with a wedge of lemon.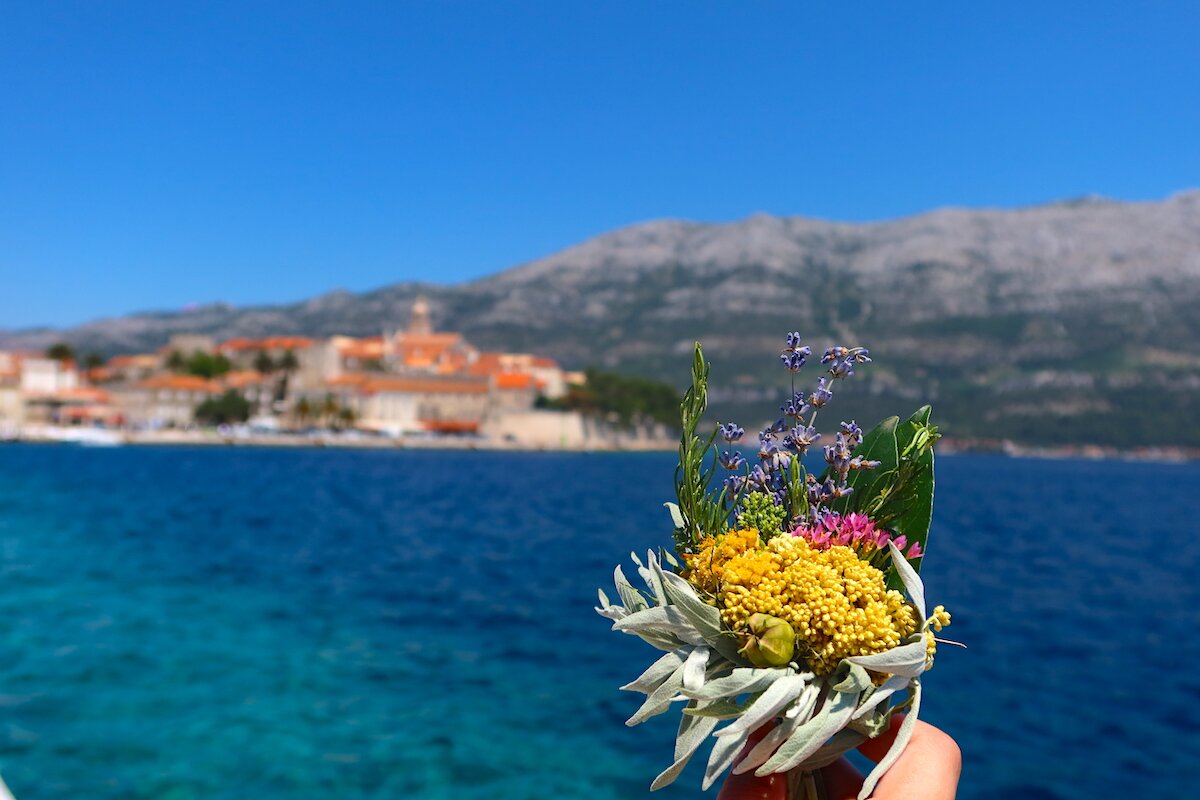 Beer
Maybe at some point during your Croatian vacation, you'll find yourself thirsty for nothing other than a cold beer, following an extra-sizzling beach day. While Croatia is most known for its wine and spirits, its ales are here to appease, too.
Croatia has an exciting craft beer scene, with a variety of local producers brewing up all sorts of delights. One of the biggest names on the craft beer market is Medvedgrad Brewery, which serves everything from pilsner, across dark lager, to black IPA. One of Medvedgrad's must-trys is Grička vještica (named for Zagreb's legendary witch of Grič), a marvelously malty dunkelbock.
Large-scale beer labels include Karlovačko (brewed in the continental city of Karlovac with locally grown barley) and Ožujsko (the flagship of Croatia's biggest brewery, Zagrebačka pivovara).
Karlovačko and Ožujsko's classical beers are both light lagers. You'll most often find these served en masse, in plastic cups, at concerts, sports games, festivals, and outdoor stands.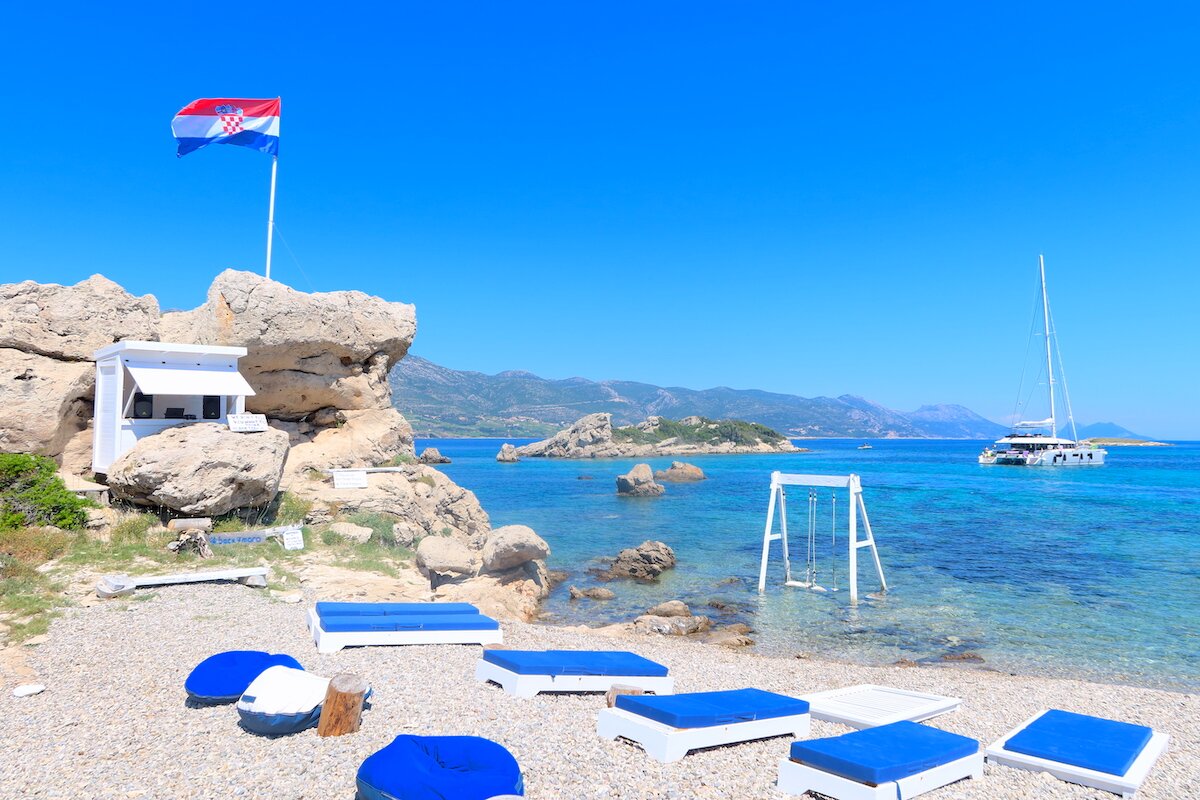 Živjeli, skål, cheers!
Which Adriatic drink on this list is most appealing to you? Comment and let us know! 
Source: Norway Today