With the royal couple and immediate family as guests, Prince Sverre Magnus was confirmed in Asker church on Saturday afternoon.
Although the confirmation was marked by the infection control measures to prevent the spread of the coronavirus, it was a dignified and pleasant ceremony in Asker church on Saturday afternoon. In white robes and with nine other confirmees, the prince, who is number three in the succession to the throne, was blessed in the church.
Parish priest Karoline Astrup who welcomed all 200 in the church to the service in Asker parish.
"Welcome everyone. We are gathered for a celebration, for confirmation. Together we will celebrate this service. This is your day and we will pray for each and every one of you," she told the confirmees.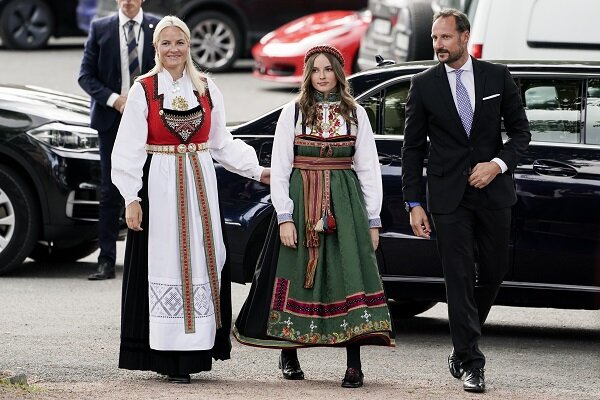 16 guests
With restrictions on how many guests he could have present in the church, the prince, like his nine fellow confirmees, had only 16 of his closest relatives in the church when the confirmation service began.
In addition to grandparents, King Harald and Queen Sonja, parents, siblings and aunt Princess Märtha, cousin Leah Isadora Behn was also among the guests.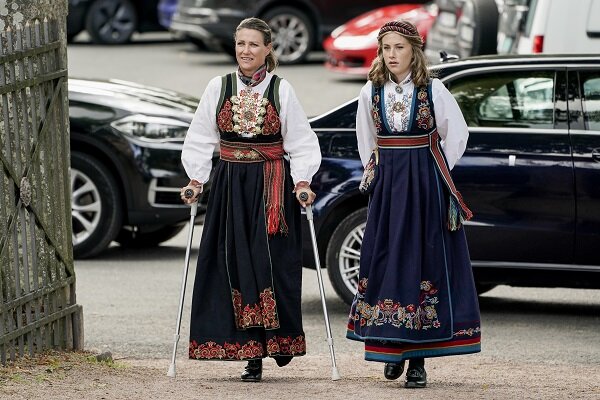 When the royal guests arrived at the church, they were welcomed by the Preses of the Church of Norway, Olav Fykse Tveit, but in a way that was clearly adapted to the recommended infection control measures.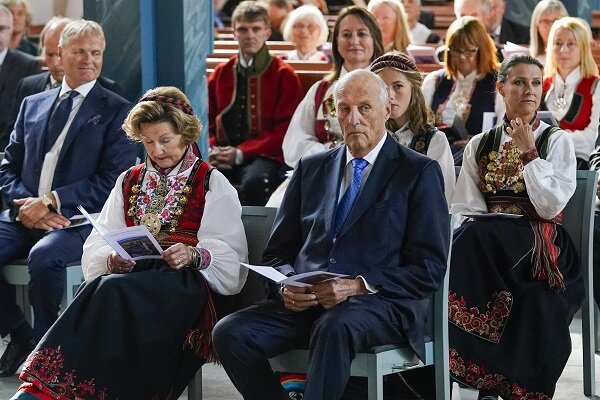 Moved mom
Clearly moved and proud of her son and happy about the day, Crown Princess Mette-Marit shone when she greeted family and friends inside the church. Mette-Marit wore a Hardanger bunad for the day, while princess Ingrid Alexandra wore the bunad from East Telemark which she herself received from the royal couple for her own confirmation last year.
"Congratulations on the day and rest in God's grace," the parish priest ended the ceremony in the church before the party was to continue at home.
The big day is marked with a private dinner at Skaugum. Due to the corona, it will only be a small celebration with a maximum of 20 guests, the Palace has stated.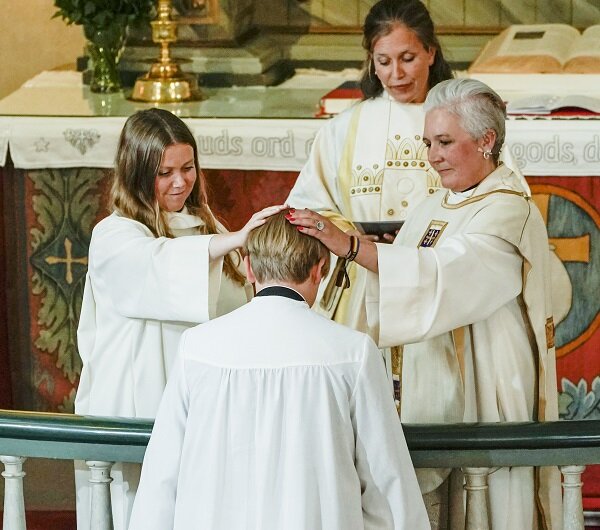 © NTB Scanpix / #Norway Today