The Swedish Lapphund is one of Sweden's national breeds, an all-around spitz type. They are usually known as great reindeer herders, but traditionally they have been used as watchdogs and hunting dogs. 
According to the Swedish Kennel Club and Norwegian Kennel Club, the Swedish Lapphund is closely linked to the history, culture, and livelihood of the first inhabitants in the Cap of the North such as the Samis. Discoveries in Varanger dated remains of dog skeletons to around 7000 BC.
The Cap of the North developed reindeer husbandry in around 1500-1550, therefore the dogs came in handy to herd and protect the reindeers during the annual hike as well as to hunt both wolves and bears.
In 1893, one Lapphund was registered as number 1 – the first dog ever to be registered in the Swedish Kennel Club. 
In 1936, the pedigree book recorded 85 Lapphunds. However, a couple of decades later a decline ensued – only about 20 dogs were registered per year. 
In the early 1900s, the authentic Swedish Lapphund was nearing extinction. From the 1940s and onwards, the surviving dogs were re-established.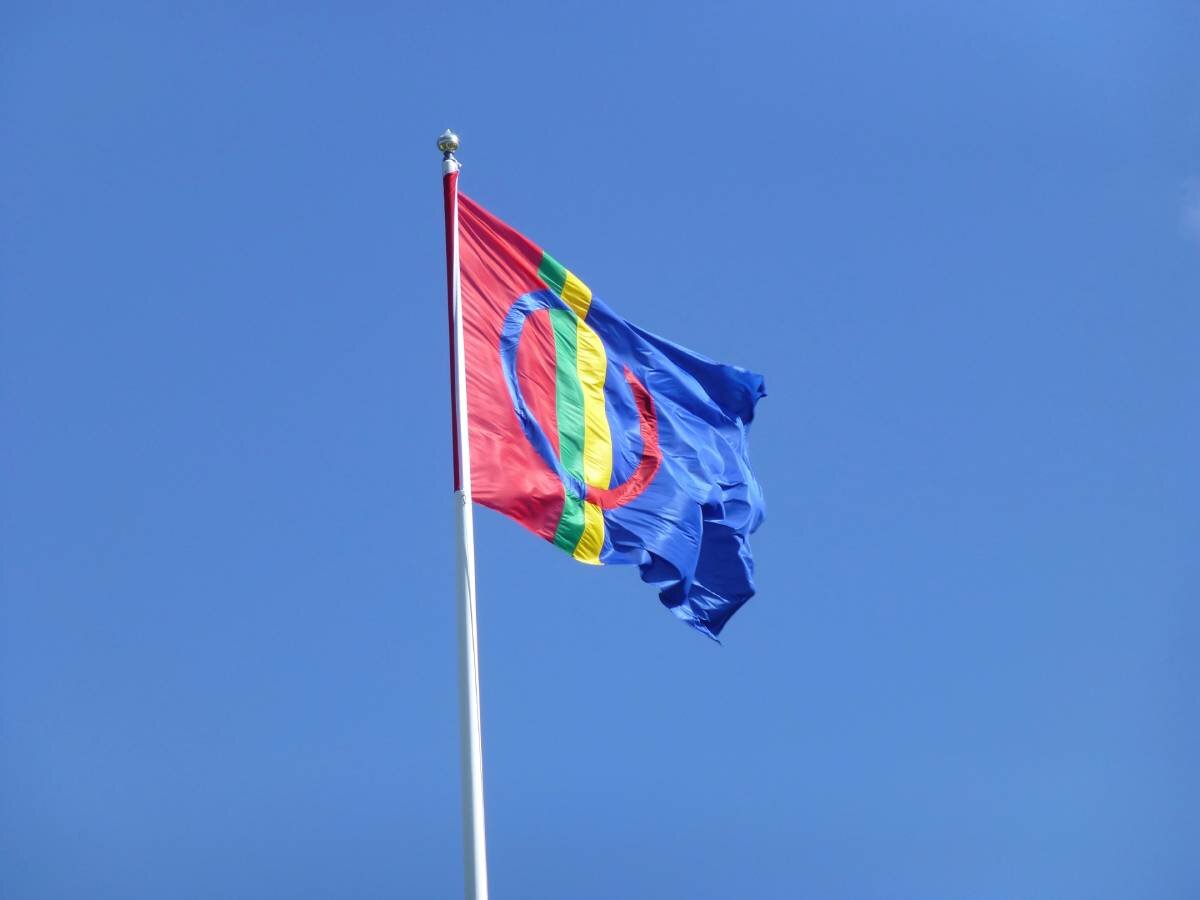 During the 1950s, an average of 28 puppies was registered every year; the population rocketed to 128 puppies in the 1960s, and 305 puppies in the 1970s.
However, the decline started again in the 1990s, and the number of annual registration dropped to an average of 162 puppies in Sweden and 66 puppies in Norway.
In the 2000s, an average of 110 puppies in Sweden and 39 puppies in Norway was registered. To this day, the Swedish Lapphund remains a vulnerable breed.
Key traits of the Swedish Lapphund
According to the Swedish Kennel Club and American Kennel Club, the Swedish Lapphund has a muscular, and faintly less than medium rectangular-shaped build, with light and springy bearing. The ideal size for males is 48 cm. For females, it's 43 cm. 
Their fairly long and lush double coat with a lavish and finely frizzy undercoat is weather and temperature resistant. They have a ruff around the neck, a bushy curled tail carried over the back, and triangular pricked ears.
Today, these dogs are solid black in color, with some bronzing (such as sunburned brownish shades) and white on the chest, feet, and tip of their tail. Historically, all white Lapphund existed, as well as several other color combinations.

These dogs are hailed as versatile: lively, kind to children, and affectionate family dogs. They are also very receptive and attentive. Their eager and curious nature gives them a high level of trainability. 
They are suitable for a variety of activities, such as agility and obedience trials, herding, tracking, hunting, and sport and rescue. 
In some places, the Swedish Lapphund are still used as reindeer herders. However, modern equipment is swiftly replacing the dogs when it comes to herding. The breed is nowadays widely kept as a companion dog.
Guide to care and health 
Although the Swedish Lapphund does not require much fur care, brushing it once in a while and an occasional bath are recommended. It is strongly unadvisable to have them shaved. Most importantly, they thrive if they spend time outside and if they are highly active. 
Generally, this breed is considered to be of good health, having few health problems, diseases, and defects. They are known to have HD-status/hip dysplasia, as well as eye diseases prcd-PRA and cataracts.
The breed suffered from hereditary juvenile neuronal muscle atrophy in the late 60s and the beginning of the 70s, but the issue has almost disappeared nowadays. Problems with reproduction are rare.
Source: #Norway Today / #NorwayTodayTravel
Do you have a news tip for Norway Today? We want to hear it. Get in touch at info@norwaytoday.no