Crown Prince Haakon has heard firsthand about the consequences of the Russian invasion of Ukraine during a visit to Kirkenes.
Life has changed since the Russian invasion of Ukraine
Crown Prince Håkon has witnessed firsthand a Kirkenes community in shock following the Russian invasion of Ukraine. In a meeting at the Barents Secretariat, the Crown Prince was briefed by Barents Secretariat's leader Lars Georg Fordal and Sør-Varanger Mayor Lena Norum Bergeng (AP). The two spoke of the impact that the war in Ukraine has had on this Norwegian community that shares a border with Russia.

Bergeng said that on, "Thursday, February 24 of this year, the whole picture changed for us here in Sør-Varanger. The war in Ukraine created great uncertainty and fear for the future." Furthermore, she told Crown Prince Haakon about a crisis facing the local authorities in dealing with social security issues, questions about shelters, business challenges, and a general change in everyday life since the war in Ukraine was started by Kirkenes nearest international neighbor.
Russo-Norwegian Border has now become a "wall"
General manager Lars Georg Fordal in the Barents Secretariat, which helps promote Russo-Norwegian peace and co-operation, spoke about a grinding halt to all dealings with Russian officialdom. Fordal explained to the Crown Prince that "we have up here seen the border as a bridge between people. Unfortunately, that has now changed. It has almost become a wall, and the relationship with the neighbors is characterized by a war that the Russians have started."

Fordal spoke to NTB about the importance of the Royal Family showing an interest in the region. For him, the Royal visit was "a signal of support, interest, and understanding. The situation now is very complicated. Everyone hopes for peace in Ukraine, but it may be extra complicated for those who have worked actively with Russia."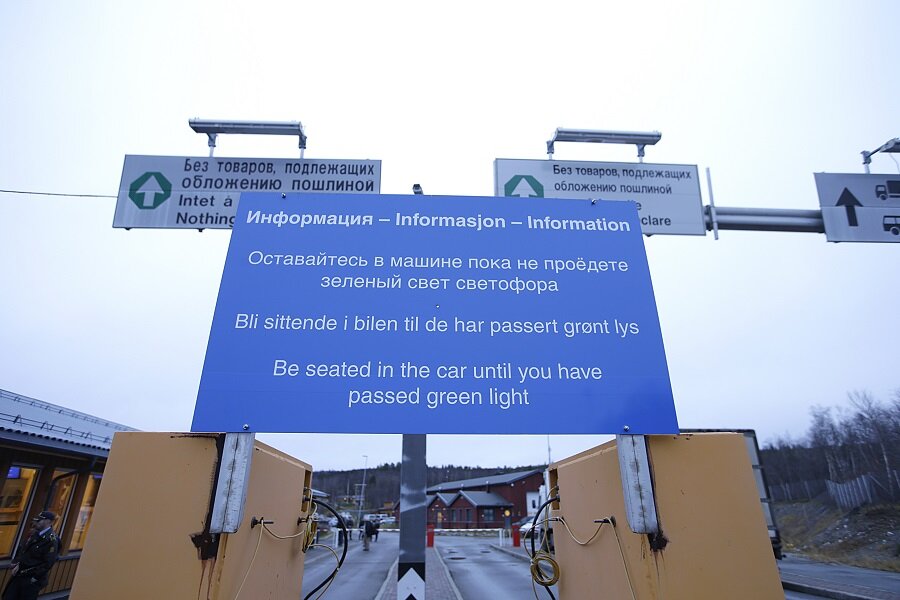 Crown Prince mingled with residents of Kirkenes
The Crown Prince was not joined by his wife, Crown Princess Mette Marit who has, according to the Royal Palace, unfortunately, fallen ill. During his trip to Kirkenes, the Crown Prince also mingled with residents of Kirkenes at Go'biten patisserie, visited the Basen youth club, and met members of the local ice hockey team, the Kirkenes Puckers.

Source : © NTB Scanpix / #Norway Today / #NorwayTodayNews
Do you have a news tip for Norway Today? We want to hear it. Get in touch at info@norwaytoday.no