In a disturbing trend, illegal fishing appears to be increasing nationwide. Despite stricter recreational fishing laws coming into effect this year, and fewer tourists flocking to fish in the fjords, more, and not less, fish are being caught illegally. Whilst the Norwegian government has made admirable strides in the prevention of illegal fishing worldwide, more needs to be done right here at home.
Illegal fishing on the rise the past two years
The sight of a person gently casting their line into a river, ocean, or fjord is a common sight throughout the country in the warmer months. Fishing is such an integral and intrinsic part of Norwegian culture, society, and the economy that a recent rise in illegal fishing affects more than just the fish caught. This worrying trend signals both a cost not only to the state coffers but also to communities nationwide which rely on fishing as a way of life.

This rise of illegal fishing appeared last year when the Directorate of Fisheries and Seafood released its monthly updated inspection figures. Up until October 2020, out of the 966 gear inspections the Directorate carried out, 407 had their equipment confiscated and there was a further 249 warnings issued. This trend carried into 2021 where, despite stricter recreational guidelines coming into force on 1 January 2021, the Norwegian Environment Agency (Miljødirektoratet, MD) has, of June 2021, confiscated more than 120 illegal fishing nets.

This worrying trend only increased throughout 2021. The beginning of the summer normally signals the start of the recreational fishing season however, this year, it was delayed until 15 June, for most rivers throughout the country, due to a decline in fish stock from spring. This decline can be partly contributed to this rise in illegal fishing.
Western Norway centre of illegal activity
One of the most popular areas for recreational, and commercial fishing, is on the west coast of Norway. Here, fishing provides an income, a tourist opportunity, and indeed a way of life. However, this area has particularly been suffering from this rise in illegal fishing. Vestland county has the unwanted distinction of registering the most illegal fishing of any county in the country. The MD has confiscated some 31 salmon nets alone this year.

A recent inspection, by the MD, the Directorate of Fisheries (Fiskedirektoratet, FD), the Coast Guard, and the police, resulted in the seizure of 103 illegal fishing tools and equipment. 52 reports were made in just 4 days between May 1 and 5. Furthermore, according to Norwegian Broadcasting (NRK), this trend has spread further as there were 38 reports, from July 5 to 7, of illegal fishing along the coasts in Vestfold and Telemark with 62 seizures of illegal fishing gear.

It appears, though, that the epicenter of illegal fishing in Norway is very much along the Western coast of the country. Many of the illegal activities take place near cities, like Bergen, which not only have commercial opportunities and infrastructure but also have rich and diverse marine life and ecosystems near at hand.

New rules and regulations for recreational fishing aim to stop illegal increase
As Norway has such a rich and diverse marine life, environment, and culture, there are strict and strident rules and regulations for fishing. New rules and regulations came into effect, earlier this year, and have set out to combat this rise in all forms of illegal and regulated fishing.

Recreational fishing, for fish like salmon, trout, and Arctic char, requires a national fishing fee, NOK 286,-, to be paid in order for the government to fund the maintenance of these fish. This must be paid and proof of purchase is required in order to fish legally. Those wanting to fish in the sea, or fish freshwater fish or crayfish do not need to pay the fee. However, local municipal or county authorities often have their own rules and regulations.
Government and authorities co-ordinate to stop illegal commercial fishing
On a commercial scale, the FD coordinates the response to ensure that all regulations are adhered to both nationally and when seafood is exported.
Cooperation and coordination between the government, local county and municipality, the police, and the Coast Guard are needed on a local, regional, and national level.

Along with constant inspections of both local and foreign fishing vessels – the FD states that it has carried out over 1800 a year – mandatory tracking of all fishing vessels is now also carried out. Increased inspections and constant tracking will ensure the Ministry of Fisheries and Seafood aim to streamline administration and documentation practices.

With both recreational and large-scale illegal fishing on the rise, it has led the MD to speculate that there is a commercial interest behind the rise, more so than just the simple disregarding of rules, regulations, and protected areas.
Illegal fishing occurs in UN designated protected areas and marine parks
Given Norway's precious maritime environments, there are huge areas of Norwegian waters that are protected from all forms of fishing activity. Researchers from the Institute of Marine Research (Havforskningsinstituttet, HI) have been closely examining 10 such areas: six marine protected areas and four marine parks that are registered, with the United Nations, as coming under the strictest category of the absolute prohibition of all forms of fishing.

The disturbing analysis found that "bottom trawling" (a form of commercial fishing which can destroy the seabed with huge fishing nets being hauled behind a vessel) occurred in these "protected areas." It appears that, regardless of these areas being apparently protected some such activities, fishing carries on regardless.

"Protected" areas seem to be protected in name only
What can partially account for the recent rise in illegal fishing is the fact that fishing is allowed to occur in such protected areas with little government acknowledgment or help. Though the number of sea areas, in Norwegian waters, falling under some form of environmental protection has indeed risen since 2018 (by 9) recreational and commercial fishing is in these areas is commonplace.

The government has registered all these areas, which scatter the coastline of Norway, with the United Nations, as being strictly protected from all forms of fishing. Yet a closer look shows that none of these areas actually have a fishing ban which is practically enforced. Both recreational and commercial fishing are allowed to occur regularly.

The HI is less than impressed. In a statement given to NRK, it was quoted as saying that "…there is probably reason to argue that none of the Norwegian marine national parks …meet the requirements for reporting their sea areas as marine protected areas…" A damning indictment of the government's supposed protection of aquatic and marine life and environments.
Regional and international partnerships to combat rise
Norway also has a broad collaboration with neighboring and regional countries to ensure the prevention of all forms of illegal and unregulated fishing. Norway was one of the 9 countries that adopted the "Copenhagen Declaration" on October 15, 2018. In it, Norway has recognized the international and intercontinental reach of illegal fishing and the need for cooperation with local, regional, and international authorities and actors to combat this.

Successive Norwegian governments have, since 1998, constantly updated a so-called "black list" of fishing vessels operating in Norwegian waters. This list, available to regional and international governments and authorities, ensures that all those fishing in or near Norwegian waters adheres to specific quotas, rules, and regulations. Each fishing vessel is checked against this list and also by their specific fishing rights regardless of the country of origin of the vessel.
Sustainable oceans and the Blue Justice Initiative
The government has signaled a key foreign policy objective as the promotion of sustainable and equitable fishing-based industry worldwide.
A key feature of the 2030 Sustainable Development Goals, which the government is striving towards, is the protection of all aquatic and marine life.
The launching of the "Blue Justice Initiative", by the government, with a US USD 1.5 million grant (for the 2019 financial year) is seen as a huge step in the right direction. The sole of the Initiative is to "identify measures required to address transnational organized fisheries crime."
As such, it is there to be in direct dialogue with countries, both developed and developing, to aid in the prevention of illegal fishing activities.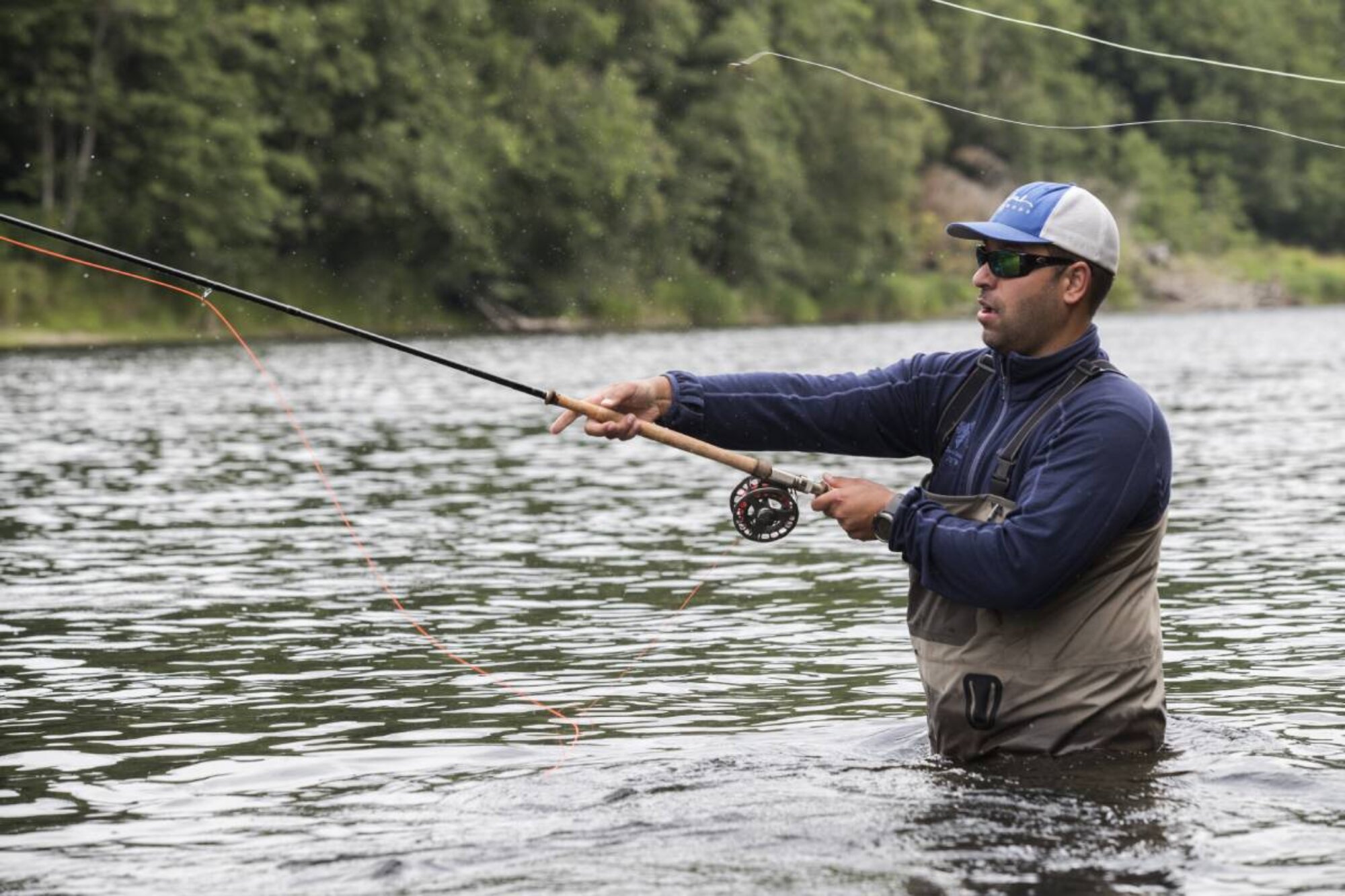 "Norgesferie" and a lack of international tourists
One of the pleasant outcomes of the various COVID-19 lockdowns throughout the world, and nationwide, has been that more and more Norwegians are holidaying and exploring their own country. Though vaccines are rolling out worldwide, there has been a noticeable decrease in international tourism throughout Norway.

This hole has been partly filled by more and more locals holidaying within the country. As locals rediscover just how beautiful the hidden lakes, rivers, and fjords of Norway are, there are more possibilities for mistakes to occur or rules to be broken. Due to Norway's famous "right to roam," many locals, perhaps, assume that fishing is a relaxing summer activity and not something to be planned carefully and considerately.
Blissful ignorance of the strict and strident rules and regulations of fishing, in Norway, could possibly account for some of the rise in illegal fishing.
More action required before it's too late
Illegal fishing, in all sizes, forms, and activities, is on the rise within and nearby Norwegian waters. This is alarming. One of Norway's richest natural, as well as economic, assets is its stunning coastlines, diverse maritime environments, and plethora of marine life. All of these are under threat by illegal and unregulated fishing.

Though the government is trying to work with both regional and international authorities and actors to combat the root causes of illegal fishing more needs to be done here at home. Serious enforcement of fishing regulations, protected areas, and fishing-free zones in seas and marines parks must start happening before further economic and environmental damage is done.
The government, through various UN-backed declarations and bodies, is clearly committed to stopping illegal fishing on a global scale. It's about time the current changed and it focused on its own shores.

Source: #Norway Today / #NorwayTodayNews
Do you have a news tip for Norway Today? We want to hear it. Get in touch at info@norwaytoday.no