Norway's Lofoten Islands (often referred to simply as "Lofoten") offer a one-of-a-kind Scandinavian getaway.
Welcome to Lofoten, the land of charming fishing villages, crystal-clear seas, and majestic mountains crowned with snow.
This is an Arctic paradise that you've got to put on your bucket list.

The fishing village of Henningsvær stretches across multiple islets in the Lofoten archipelago. One of its most interesting sights is the unique Idrettslag Stadion, enjoyed by soccer-loving (and Arctic weather-braving) locals.

Lofoten sits above the Arctic Circle, making it a prime northern lights viewing destination. Picture the ultimate spectacle of nature. Rolling mountains are encircled by northern lights dancing across the sky, which also cast their glittering reflections in the fjords below.

Svolvær, the largest settlement around, is referred to as the de facto capital of the Lofoten Islands. This multi-island town offers a striking road trip that rivals the world's most beautiful.

There are a number of reasons why Lofoten is known as the Hawaii of the Arctic. One of them is Ytresand Beach (pictured); the perfect location for northern kayaking and sailing. You'll have all the more time for activities if you go during the summer, with the midnight sun shining above all day and all night.
Whale watching is a year-round activity across the Lofoten Islands. Sperm whales, minke whales, and humpback whales usually migrate to Arctic waters during the summer, while orcas can stick around all year long.

Reine, along with colorful houses, provides a beautiful background of towering crags. While you're in town, don't miss chowing down on a homemade fish burger and popping into the local art gallery; the Reine Center of Arts and Culture.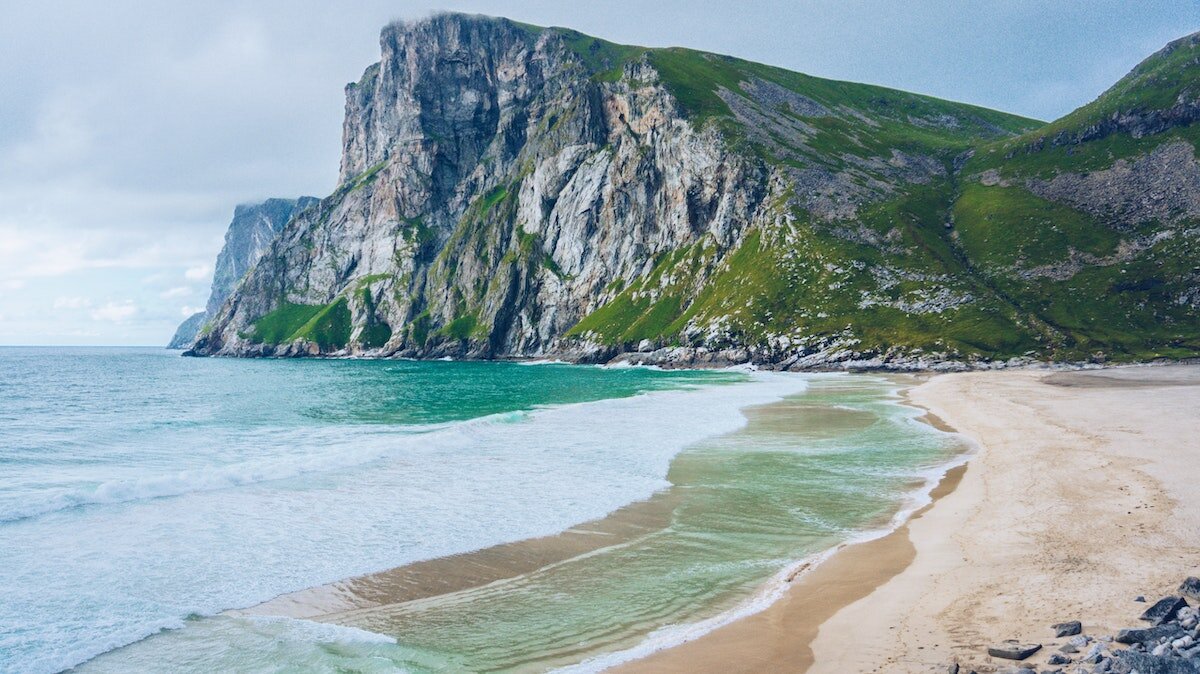 Kvalvika is one of Norway's most famous beaches. Located in an isolated bay – it can be reached only by foot – this is also one of the world's northernmost surfing spots.
Have you already visited Lofoten? Tell us about your trip in the comments!
Source: Norway Today