Norwegian Hospitality Association (NHO Reiseliv) wants appropriate measures put in place to facilitate opening society back up again and learning to live with the pandemic from January 14. This would involve the use of corona passes and starting to act "like a normal European country."
Devold: 3500 NHO member companies want reopening on January 14
Kristin Krohn Devold, director of NHO Reiseliv, has told the Nynork press office that when society should start to plan to reopen when the current coronavirus measures expire on January 14.
On behalf of the 3500 companies than she represents, Devold said that "now is the time to teach us to live with the pandemic. Everyone over 65 has received the third dose, and everyone over 45 has been offered it. We know that the vast majority of vaccinated people who become infected do not get very ill."
"Alcohol ban must be lifted on January 14"
She also suggested that the government's first action should be to lift the national alcohol ban on January 14 which has been in place since mid-December 2020.
She said that "the alcohol ban is particularly Norwegian, it is not rational and the stop infection effect is very questionable. The measure is not proportionate, ie it hits the industry far harder than the effect it has against the spread of infection. The Ministry of Health and Care Services has not promised anything other than a reconsideration of national measures on January 14.

This week has seen significant political pressure for the ban to be lifted with several mayors from both the Labour (AP) and Center (SP) parties demanding an end to the ban.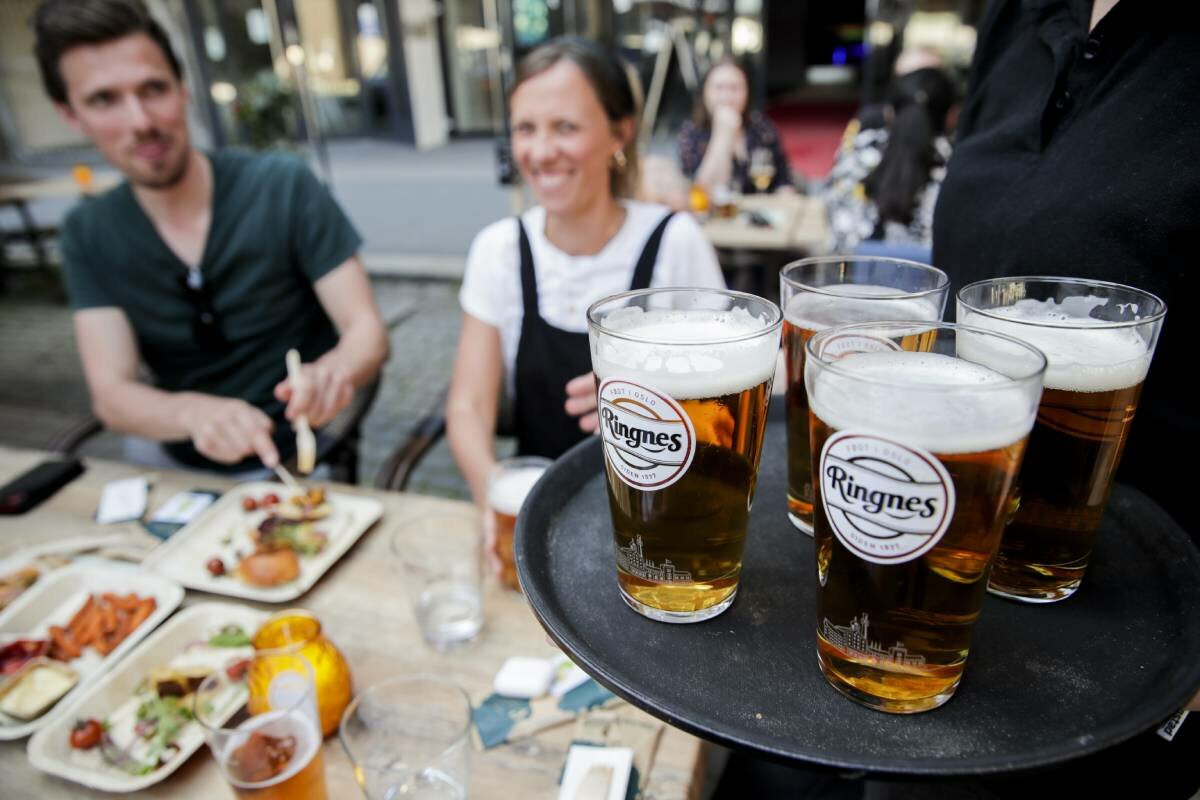 COVID passes the key, a mixed 2021 for the hospitality and tourism industries
Devold's strategy for the safe reopening of nightlife and restaurants will be the use of a COVID vaccination pass. She believes this is part of a solution in order to get more people vaccinated. She pointed out that the majority of people who are admitted to the hospital now are unvaccinated.

Looking back on 2021, Devold paints a mixed portrait. After the majority of the country reopened in June, the summer season saw significant growth, especially in many regional hotels. This trend continued in the fall months with record numbers in city hotels, even exceeding pre-pandemic 2019 levels.

Yet December was a dark month for all in the hospitality and tourism sector according to Devold. She indicated that "..if the bar stop is not lifted in mid-January, both the compensation scheme and the wage support scheme will have to be greatly improved if new redundancies are to be avoided."
Government says the alcohol-serving ban is right to stop infection
For the government, though, the national ban on alcohol is seen as the right course of action. State Secretary Ole Henrik Bjørkholt (AP), in the Ministry of Health and Care Services, said that though he felt the frustration apparent in the hospitality and tourism industries the ban is "… necessary because people care less about themselves and others the more alcohol they drink. In the serious situation we are in, where we have and have had high infection rates, many inpatients and municipalities that report major capacity challenges, measures are needed to reduce contact between people."

He also added that people employed in occupations with frequent human contact, like those that work in restaurants or bars, have higher rates of infection.

As for the compensation scheme, Bjørkholt agreed it wasn't a perfect fit for all companies but would "contribute positively" to most. He said a new assessment of the coronavirus measures will be made on January 14.

Source : NTB / #Norway Today / #NorwayTodayTravel
Do you have a news tip for Norway Today? We want to hear it. Get in touch at info@norwaytoday.no