With Norway dominating the world in Beijing, a visit to Lillehammer, the location for the 1994 Winter Olympics shows that this little town offers so much more than white slopes.
Situated in the heart of Norway
Just over a two-hour drive from Oslo lies the charming town of Lillehammer. Situated in the lower part of the famous Gudbrandsdalen (Gudbrand Valley) it is one of the largest urban centers of the recently merged country of Innlandet. Yet this beautiful valley is not the only natural wonder nearby as Lillehammer lies on the northern shores of Lake Mjøsa, Norway's largest lake and one of the deepest in Europe.

The valley nearby is the main source of attraction for Lillehammer. There are multiple ski resorts and skiing possibilities which makes it one of Norway's most popular ski destinations. This was also the reason it was chosen to host the 1994 Winter Olympics and, more recently, the 2016 Winter Youth Olympics. Skiing here is, quite literally, at an Olympic level and quality.
A history stretching back to the Iron Age
Humans have settled in the area near Lillehammer since at least the beginning of the Scandinavian Iron Age (from c. 500 BCE to 800 CE). A series of 11 rock petroglyphs have been found at Drotten, Fåberg just near Lillehammer. Most of the carvings depict moose showing that the Gudbrandsdalen has a rich cultural heritage that stretches not just centuries but millennia.
Lillehammer's location – far from the coast and from significant cultural centers like Trondheim – meant it remained small and historically quiet up until the medieval period. In 1390, there is a record of a local Thing (a sort of old Norse assembly) taking place in the area surrounding the modern-day town. Yet things remained quiet up until the early 19th century. The luscious valley surrounding Lillehammer made it a perfect place for farming and it was granted a "Market Town" status in 1827. There were only 50 registered people living in the area.

Yet the granting of this status soon meant more economic activity and the population boomed. It was soon granted the status of a "municipality," just over a decade later, in 1838. Much of the wooden houses and buildings constructed in this era have been carefully preserved giving Lillehammer a sense of "Old World" charm right in the heart of Norway.
The Lillehammer Affair – a tragic espionage case gone wrong
During the 1970s, however, this sleepy picturesque town was at the center of international espionage, drama, and geopolitics. Following the 1972 Munich Olympics, when a Palestinian terrorist group kidnapped and murdered 11 Israeli athletes, Mossad (the Israel Secret Service) conducted covert missions worldwide to try and eliminate the perpetrators.

Terror came to the streets of Lillehammer on July 21, 1973. Ahmed Bouchiki, a 21-year-old Moroccan waiter with no ties to any terrorist organizations, was mistaken for a key member of the Palestinian Liberation Organisation – which had helped plan and support the Munich massacre – and was assassinated by Mossad agents in his car next to his pregnant wife.

Norwegian police arrested four men and two women as part of the Mossad hit squad before they could escape out of the country. Though all faced justice and were convicted, they were quietly released to Israel a few years later. The tragic murder of Bouchiki shocked a community that had not seen a murder in over 36 years.
Hosting the 1994 Winter Olympics
By the 1980s, it had been more than three decades since Norway had hosted a Winter Olympics (Oslo, 1952). It was during this decade that the International Olympic Committee (IOC) decided to hold the Summer and Winter Olympic Games in separate years. Following a bid by Falun, Sweden for the 1988 Olympic Games, which had focused on government measures to stimulate tourism and trade, Norway decided to bid for the upcoming 1994 Games. Due to Norway's long and proud history during the Winter Olympics, Lillehammer eventually was chosen beating off bids by Sofia in Bulgaria, Östersund in Sweden, and Anchorage in the United States.

The opening ceremony took place on February 12, 1994, and the Games were officially declared open by King Harald V of Norway. The opening ceremony helped introduce the world to lesser-known aspects of Norwegian culture such as Telemark skiing and the Samí people. Norway won the most medals overall but the newly formed Russian team won the most gold medals with 11.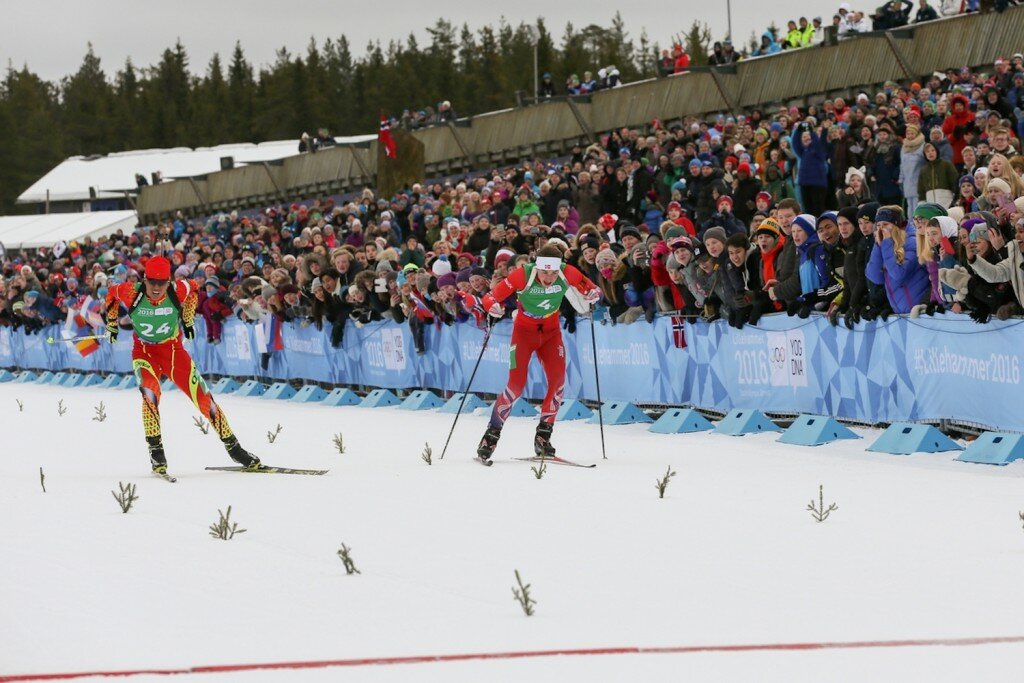 More international sporting tournaments and success
A month after the Olympics, Lillehammer hosted the VI Paralympic Games. Some 471 athletes from 31 countries competed in the second Paralympic Games that Norway had hosted after Geilo in 1980. Both games were a huge success with the IOC President Juan Antonio Samaranch declaring the Olympics "the best Winter Olympic Games ever".
Despite the huge success of both games, there was a severe cost that the Norwegian state underwrote. The estimated total cost of hosting both the Olympics and Paralympics was over NOK 7 billion, which represented a 300% budget blowout. Some of this cost was recovered with lucrative television deals, especially with US television networks.
This was not the last time that the town would host an international sports event as 2016 saw Lillehammer host the Youth Winter Olympics. Last year saw the international spotlight turn to the town again as it hosted the 2021 World Para Snow Sports Championships. Hosting four major international sporting events is quite an achievement for a small Norwegian town of just over 28,000 people.
A family friendly ski paradise
One of the main attractions that draw people the world over to Lillehammer is, of course, skiing. It should be noted that the skiing options in Lillehammer have a family-friendly focus. Those wanting to take a ski trip here should do so knowing that there will be no wild "apres ski" parties.

The two best resorts are situated a short distance from the center of Lillehammer. Kvitfjell ski resort offers over 29 kilometers of pistes including two children's tracks. Hafjell has more of a focus on other winter sports than just skiing. Here guests of all winter sporting abilities can ski downhill or cross country on various pistes plus try out snowboarding on a full-size half pipe.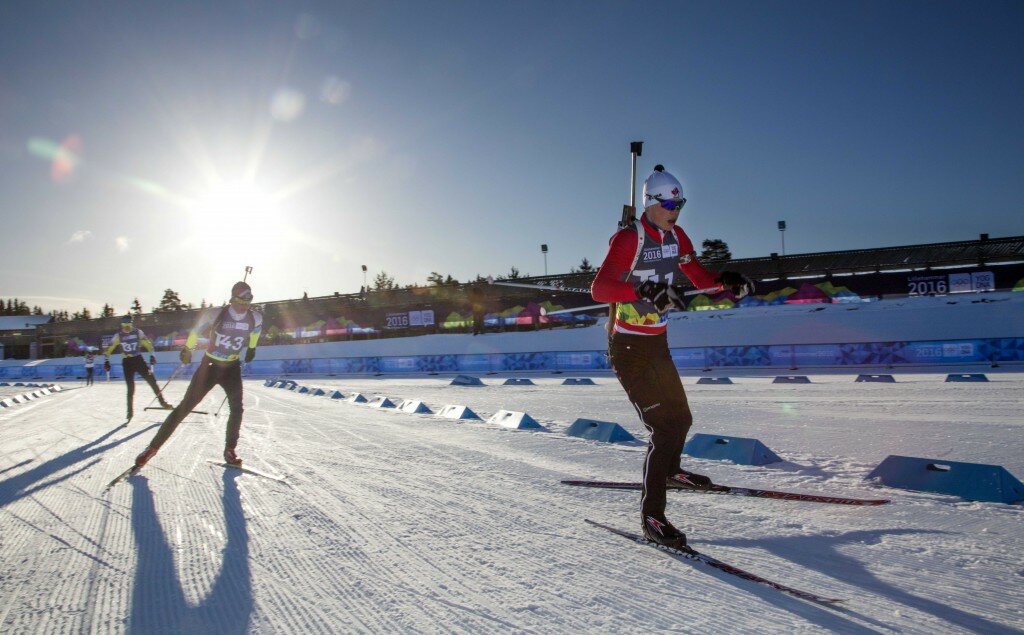 In the footsteps of Olympians
For those wanting a little more of a challenge, the various sporting venues that hosted the 1994 Olympic Games are open to the public. Birkebeineren Ski and Biathlon Stadium is open until 10 PM every night and is a popular place for locals to get their daily skiing in. There is no more beautiful way to get a great view of Lillehammer and its surrounds than by heading up to the Lysgårdsbakkene ski jumping arena. This is open in both the summer and winter with jumping possibilities and a chairlift are available.

The Norwegian Olympic Museum pays homage to both Winter Olympics that the nation hosted with an exciting mix of nostalgic and contemporary exhibitions. Those that feel they have what it takes to be a modern-day Olympian can, of course, ski the official 1994 trails used during the games, situated nearby which span 17.7km. There is also the only bobsleigh and luge track in Scandinavia where visitors can feel the need for speed on ice!
Hiking, canoeing, and moose safaris available in the warmer months
If winter isn't your season then Lillehammer still has plenty to offer in the warmer months. There are three national parks nearby, Langsua, Rondane, and Jotunheimen which offer visitors a wide range of activities from hiking, walking, fishing to horseback riding. There are also bicycle and dirt bike trails accessible in the warmer months.

Should you head to Lillehammer when the snow is melted, Lake Mjøsa offers boating experiences and tours or you can rent a canoe or kayak and paddle away in peace. Spring and summer are the best seasons to go on a moose safari up in Øyerfjellet.

Lillehammer – a town for all seasons!
There is, perhaps, no more world-famous town in Norway than Lillehammer. Its wealth of winter activities coupled with a stunning environment and surroundings make it a perfect location for a holiday all year round. The charm of its 19th-century wooden buildings also makes it a very underrated location to spend Christmas or winter holidays.

From athletes to couch potatoes and everyone in between, Lillehammer is a fascinating mix of ancient history, stunning natural beauty, state-of-the-art modern sporting facilities, and a delightful old-world charm in what surely is Norway's most exciting town.

For more information on Lillehammer, please visit the official tourist website here.
The opinions expressed are those of the author and are not held by Norway Today unless specifically stated.
About the author:
Jonathan is a lover of the written word. He believes the best way to combat this polarization of news and politics, in our time, is by having a balanced view. Both sides of the story are equally important. He also enjoys traveling and live music.
Source : #Norway Today / #NorwayTodayTravel
Do you have a news tip for Norway Today? We want to hear it. Get in touch at info@norwaytoday.no