The former two-time Prime Minister and current NATO chief, Jens Stoltenberg, wants to be Norway's new central bank governor. His wish, however, poses some serious questions about patronage, partisanship, and problems of preferential treatment for those in power.
Stoltenberg one of 22 applicants for central bank job
It's not often that the governor of Norges Bank (Norway's central bank) makes the headlines. Historically most shy away from the public spotlight and instead focus on managing the bank's vast portfolio. However, when the news broke that former Labour Party (AP) two time Prime Minister, and current Secretary-General of NATO, Jens Stoltenberg name was amongst the list of applicants for this job, this role was thrust onto the front pages of papers nationwide.

Stoltenberg, 61, is nearing the end of his second term as the NATO Secretary-General, a role he has been in since 2014. He has stated that his wealth of experience, including serving twice as Prime Minister and once as Minister for Finance, makes him the perfect fit to lead Norges Bank. Yet his interest in, and application for, the central bank's top job presents a few tricky questions about backroom deals and a blurring of supposed political independence, a key feature of this job.
Why is this job so important?
The Norwegian central bank, Norges Bank, was established on June 14, 1816, just two years after the 1814 Constitution. This two-hundred-year-old institution has the key responsibility for Norway's economic stability by regulating the money supply. It has 4 main tasks:

1) Price stability by setting interest rates (it has a stated target of ensuring low and sustainable annual growth in consumer prices, inflation, to be 2.5%)
2) Issue cash (it has a sole monopoly on the issuing on Norwegian kroner)
3) Manage the global and domestic Pension Funds.
4) Aid in the efficiency and effectiveness of financial markets and payment systems.

Norges Bank is, like other central banks, ultimately responsible for maintaining a level of price and financial stability within Norway. The Storting has passed the Norges Bank Act which has specified not only its operational mandate and objectives but also a level of independence from the government of the day. The government can only instruct Norges Bank in accordance with a strict level of transparency.

The day-to-day management of Norges Bank is done by the Governor with a Supervisory Board, of 15 members who are elected by the Storting. This board oversees the bank's operations and budget.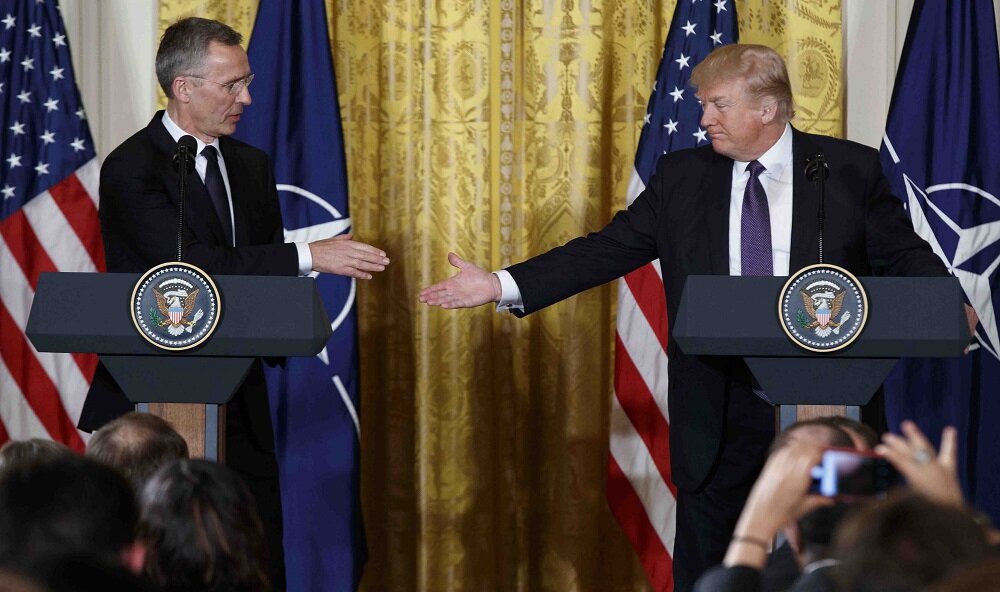 Stoltenberg's resume: A wealth of experience
A brief look at the resume of Jens Stoltenberg would suggest that he indeed does have a wealth of experience for the job. He is still seen by many AP supporters as a living legend. Appointed as Minister for Finance in Thørbjorn Jagland's Cabinet in 1996, he then rose to the top job himself in 2000 governing for a little over a year.

The 2001 election was an existentially disastrous result for the AP which Stoltenberg oversaw. His party only managed to secure a historically low 24% of the vote and he was cast aside by the voters. After spending four years as leader of the opposition, he bounced back from the 2001 result and won the 2005 election. His AP-led government would then rule Norway until 2013. The leadership and compassion he showed after the July 22, 201, terror attacks won him international praise and domestic admirers from all sides of politics.

Since 2014 he has been the top dog for NATO, securing a second four-year term in 2018. There, he has overseen the coordination and workings of this 30 country strong alliance in an increasingly polarized world. The question, however, is though he has a wealth of adequate experience to perform this job, should he actually be allowed to do it?
Two key government positions due to Stoltenberg
The recent election saw the AP sweep back into power for the first time since 2013. The current government is awash with friends and colleagues who owe their rise to power to former Prime Minister Stoltenberg.

Let us look at the current Prime Minister himself, Jonas Gahr Støre. He has spoken of Stoltenberg as both a friend and mentor and the two have been as thick as thieves since their early days in the AP. It was during the second Stoltenberg government that Støre star rose dramatically with Stoltenberg appointing him Minister for Foreign Affairs (seen as the position for a Prime Minister in waiting) for over 7 years. This job allowed voters to see Støre swan around the world, very much in the public spotlight, negotiating deals, reinforcing friendships and alliances, and actively pursuing Norway's national interests abroad. This vast experience was then exploited by Støre successfully in the 2021 election.

Stoltenberg stated that the Ministry of Finance contacted him and told him to apply for Norges Bank top job. The current Minister of Finance, Trygve Slagsvold Vedum (SP), was another cabinet minister in the second Stoltenberg government. Though Vedum held a relatively junior portfolio, Minister for Agriculture and Food, in Stoltenberg's cabinet, it helped him gain a nationwide presence amongst the agricultural industry, the base, and backbone of the SP support. Would Vedum have gained the leadership of the SP without this government experience and nationwide exposure afforded to him by Stoltenberg?

With his former party in government, a close friend and prodigy as Prime Minister, and a colleague whose rise to power can be traced back to Stoltenberg's decision to include him as a cabinet minister, would Jens Stoltenberg be a truly independent and neutral Governor of Norges Bank?

Blurred lines
What is also problematic about his wish to be the next Governor of Norges Bank is how he stated that the Ministry of Finance contacted him to apply. The Governor of Norges Bank has a long tradition of being independent of the government. In modern times, it was the invasion of Norway, by Nazi Germany, that helped reinforce this independence. The Executive Board of the bank fled to the United Kingdom and was very much independent from the Quisling government of the day. This operational independence has only increased throughout the years.

With his old junior colleague Vedum heading the Ministry of Finance, a blurring on this strict independence from the government of the day has occurred. The fact that the Ministry of Finance actively sought out Stoltenberg to apply goes against this political independence and looks more like some sort of "old boy network" that you see in the halls of Westminster or Washington and not in Norway. Was this Vedum's call to seek out Stoltenberg? If so, that is very problematic indeed. Even if it wasn't, it is not a great look for the operational independence of Norges Bank.
Stoltenberg would have to continually "prove" independent nature
Should Jens Stoltenberg be elected as the next Governor of Norges Bank, he would be constantly having to "prove" his independent nature again and again. With his old party, colleagues, and friends in key positions of power, would Stoltenberg really have the autonomy and self-determination to operate independently? His vast wealth of experience would no doubt make him a suitable and adequate governor. Yet given that Norway's political class has had a year to forget – scandals have become as common as gingerbread cookies consumed this time of year – would appointing Stoltenberg, with his close association to those in power, be the best look?

There is no doubt that the former Minister of Finance, two-time Prime Minister, and current Secretary-General of NATO, Jens Stoltenberg, could be the next Governor of Norges Bank. Just because he could do it, however, doesn't necessarily mean he should.
The opinions expressed are those of the author and are not held by Norway Today unless specifically stated.
About the author:
Jonathan is a lover of the written word. He believes the best way to combat this polarization of news and politics, in our time, is by having a balanced view. Both sides of the story are equally important. He also enjoys traveling and live music.
Source : #NorwayToday / #NorwayTodayNews

Do you have a news tip for Norway Today? We want to hear it. Get in touch at info@norwaytoday.no