Not your average room and board: We're bringing you a list of some of Norway's most unique hotels. Norway itself is one of a kind, so it's no surprise that its hotels follow suit – or should we say, suite.
Read on for a list of eight unique hotels in Norway that are chic, spunky, and fun to boot.
1. Juvet Landscape Hotel
Located in western Norway, just an hour and a half drive away from Alesund, is the town of Åndalsnes, which features some of the most beautiful scenery in the entire country.
The town's Juvet Landscape Hotel is located between UNESCO World Heritage-designated Geiranger fjord and marvelous mountain road Trollstigen. The hotel is designed to be as close to nature as possible in order to deliver these world-class views directly to your bedroom. 
You can choose to stay in the complex's so-called landscape rooms or birdhouse rooms, and make full use of fantastic facilities such as the restaurant (referred to as the Barn), bath house, and conference room. 
Landscape rooms are propped up on stilts and one to two walls are made entirely of floor-to-ceiling windows, in order to offer you the best views of the surrounding lush forests and bright blue bodies of water.
The bird houses are cozy, and include a double bed, a wooden sofa bench, and a toilet. Large windows also provide panoramic outdoor vistas.
A double bed, wifi, and breakfast are included in the price.
There are recreational activities aplenty here, too.
Water activities (including rafting, kayaking, and canyoning) are offered from mid-April to September, skiing and snowshoeing from February to mid-June, hiking from May to October/November, climbing from mid-April to mid-October, and fjord sightseeing from April to October.
A pop-culture fun fact: Juvet was used during the filming of British sci-fi thriller Ex Machina (2014).

2. Canvas Hotels
The Canvas Hotel complex spans two locations in Southern Norway, both a two and a half drive from one another: Telemark and Arendal. The hotel complex in Telemark is referred to as Canvas Telemark, and the one in Arendal is referred to as Canvas Hove.
The 10-year old Canvas Telemark locale offers glamping in luxurious and tailor-made yurt tents, each of which includes its own toilet, naturally derived beds and wood-burning stove.
Between sessions of kicking your feet up and relaxing in your tent, venture on outdoors where an abundance of activities await you: mountain bike, read your favorite novel and indulge on a glass of wine in the outdoor bathtubs, or partake in yoga, standup paddleboarding, canoeing, and more.
At the even-newer Canvas Hove, you have the option to choose among six types of glamp-worthy accommodation: luxury yurts (similar to those of Telemark's), cocoons (hanging ball-shaped tents that fit up to 4 people), boat yurts (regular yurts that mimic the aesthetic of a boat), camping tents, small cabins, and large cabins.
Canvas Hove boasts even more excitement beyond the glamping fun. Trimaran sailing, windsurfing, electric biking, standup paddleboarding, and canoeing with a glass bottom are all offered, along with amenities like a sauna, underwater safari, and outdoor kitchen featuring freshly caught seafood.

3. Hotel Ullensvang
This 170-room hotel is located in Hardanger, a Norwegian district ruled by towering mountain peaks and massive fjords.
If you're on the hotel's west side, you'll be privy to views of the Hardangerfjord (also known as Sørfjord) and the Folgefonna glacier. Ullensvang's east-facing rooms bring you views of fruit gardens and part of the Hardangervidda mountain plain.
The hotel categorizes its rooms into standard rooms, family rooms, superior rooms, comfort rooms, junior suites, and five individual suites.
One of this property's most popular facilities is the Ullensvang Bath, which includes a heated, 88-meter long swimming channel, stretching from the indoor swimming pool to the outdoor infinity pool.
That alone may be enough to get you hooked on Ullensvang, but the hotel continues to go above and beyond.
It also offers you the option to lounge with a jacuzzi massage or in the panoramic sauna, always displaying end-to-end views of the fjord and glacier.
Additional facilities free to hotel guests include the gym, table tennis, rowing boats (only during the summer), and the complex's own Fjord Garden, which overlooks Hardangerfjord and the surrounding bay.
If you wish to explore beyond Ullesvang, the hotel can recommend a vast number of activities that are available in Hardanger. Helicopter sightseeing, hiking to Trolltunga, fjord cruises, visits to medieval monk steps, and excursions to Lofthus Village are all just a fingertip away from Hotel Ullesvang.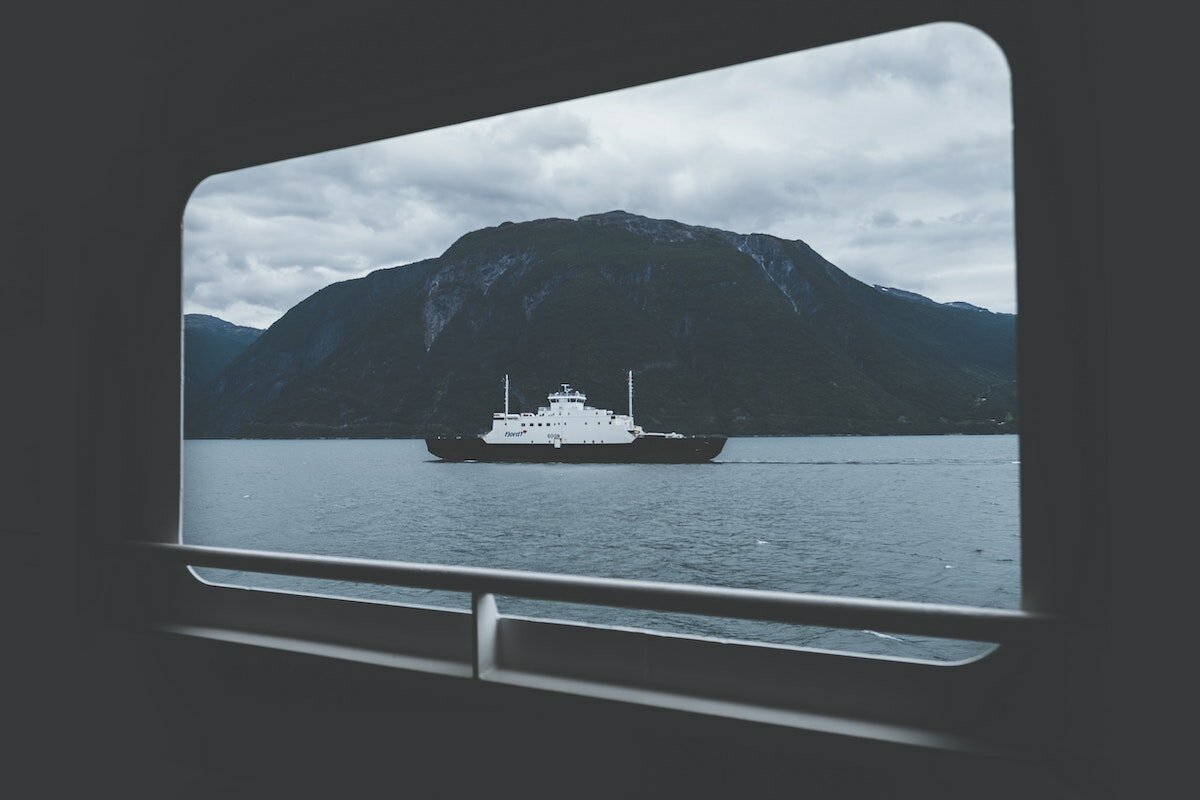 4. Bolder Sky Lodges
There are not many places in the world that offer a view such as that of Bolder's.
These sky lodges, situated a daunting 604 meters above sea level, behold unobstructed views of Lysefjord, one of Norway's most stunning fjords.
The innovative concept behind each lodge arose in an effort to reduce human footprints in natural landscapes and promote ecotourism in Norway as well.
If you assume the single-column lodges seem a bit small, think again. Each accommodation fits two double bedrooms (featuring adjustable beds with a massage function!), a state-of-the-art designer kitchen, a full bathroom, and a chichi dining room.
The most popular day excursions to the nearby Lysefjord include the Kjerag mountain, Fantahola inlet, Flørli (the world's longest set of stairs) Lysebotn village, and last but certainly not least – Pulpit Rock, one of Norway's most popular tourist attractions.

5. THE THIEF Hotel in Oslo
Looking for unique places to stay in Oslo, Norway – right within the big city? We've got you covered here, too.
Oslo's The Thief boutique hotel (stylized as THE THIEF) is among the city's newer accommodation options.
Since its opening in 2013, it's gained recognition as being one of Oslo's favorite hotels. Perhaps it can attribute its popularity to its designer rooms and suites, plus its unique location – it's nestled between the Tjuvholmen canals and Oslofjord. The hotel offers four room types and five suites: standard, superior, deluxe, premium, a junior suite, a one-bedroom suite, an apparatjik suite, a thief suite, and an Oslo suite.
At the hotel's deluxe spa, referred to as Thief Spa, multiple types of massages and facials are offered. Choose anything from a 75-minute sea salt, full body massage, to a collagen-infused facial treatment, which will leave your face and soul revitalized.
The Thief also offers a variety of restaurants and meals, including their own Roof Grill which has brunches, lunches, and dinners with locally sourced, sustainable ingredients, and the Roof Bar, a rooftop offering cool cocktails in a mellow music-lit ambiance.

6. Isfjord Radio Adventure Hotel
For a truly isolated experience, stay at a hotel located on one of the world's northernmost inhabited archipelagos.
Located on Svalbard's southwestern cape, this hotel was originally a radio station, built in 1933. While the exterior boasts an industrial-style flair quite similar to its 87-year-old predecessor, the interior oozes modern cool. 22 rooms are included, with toilets and showers in a separate area of the hotel.
The hotel is only accessible by dog sled or snowmobile during the winter, or by boat safari during the summer.
While Longyearbyen, Svalbard's largest town, and the Isfjord hotel are located 90 km apart, keep in mind if you're flying in from the Norwegian mainland, it could take you upwards of three hours to reach the hotel.
Once you arrive at the establishment you can relax in your room or visit the sauna, complete with a wooden interior and floor-to-ceiling windows.
The experience is especially memorable if you're lucky enough to see whales swimming by or even a polar bear safely walking in the distance.
After a replenishing sauna session, venture down to the kitchen, where local Svalbard produce is incorporated into delicious Norwegian meals.
Recreational activities – led by expert guides, of course – can be included in the price of your stay.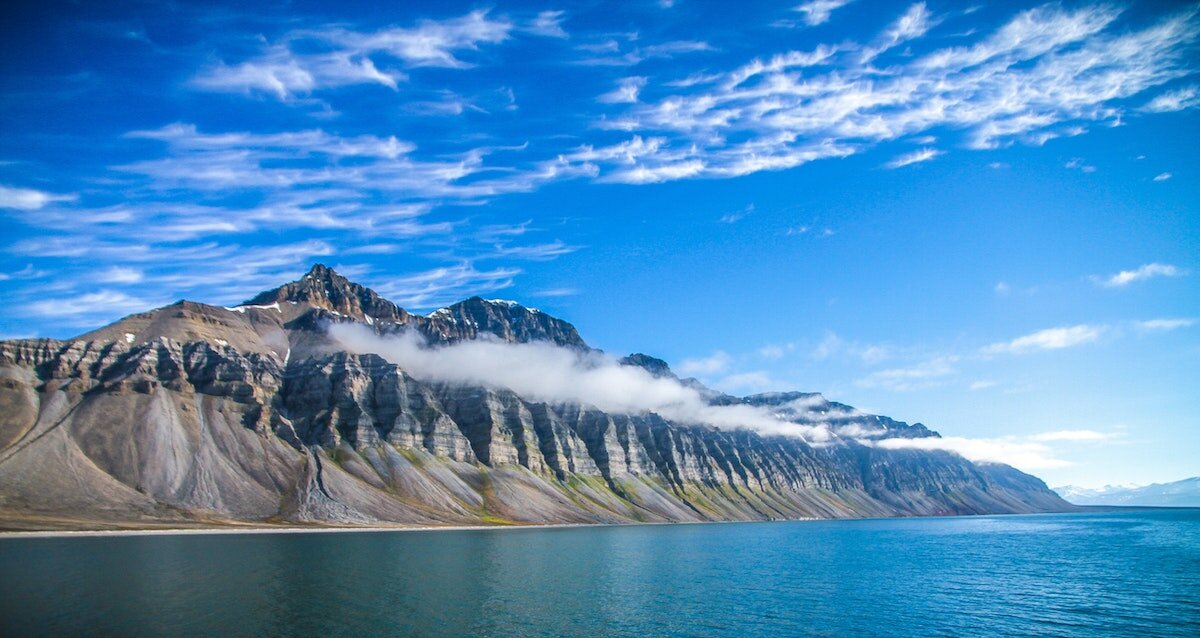 7. Pan Treetop Cabins
This modern take on treehouses is located in Åsnes, Innlandet County, which sits in Eastern Norway.
Åsnes and the surrounding areas contain some of the largest forest belts in the world, creating the perfect environment for wildlife such as elk, wolves, reindeer, and lynx to roam freely.
Enjoy this wildlife getaway from your choice of the two cabin types offered. 
PAN 1, sometimes referred to as just PAN, is a 40 square meter space that can comfortably fit up to six people. Some luxuries featured in the price include a fireplace, a fully equipped kitchen, heated floors, a patio, and a panoramic view of Finnskogen (meaning, "Forest of the Finns") and the accompanying lake Gjesåssjøen. During your stay, keep your eyes peeled for birds – around 170 species make the surrounding woodlands their home. 
PAN 2 is also 40 square meters and can fit up to six people as well. This cabin is located more discreetly in the forest than PAN 1, so you can take in even more idyllic vistas of the forest and lake, along with diverse animal life if you're lucky.
A variety of recreational and relaxing activities are offered at this property. They include everything animal tracking and forest yoga to luxurious spa treatments. 

8. Namsen Salmon Train 
If you thought that the range of unique accommodation in Norway couldn't get any better, wait until you meet the Namsen Salmon Train.
This is a real-life caboose located in Øysletta in Norway's Trøndelag county.
Available for accommodation during the spring, summer, and autumn seasons, the train, which has been around since the 1960s, is permanently situated on a railway above the Namsen river.
The carriage fits ten compartments, each of which hosts two beds. In between the sleeping carriage and the sanitary area is a large seating space where unobscured views of the surrounding natural wonders accompany your midday snack or teatime.
The sanitary area is a carriage in itself, complete with toilets and showers.
Activities available in the area include barbecuing, berry picking, climbing, salmon fishing, and hiking.
As the Namsen river hosts some of Norway's best salmon, fishing is a very popular activity here.
The train offers a pre-ordered lunch and dinner service as well. The owners of Nelson Salmon Train offer only the best food in their property – all food served here is local and ethically sourced and includes fresh salmon, reindeer, and moose.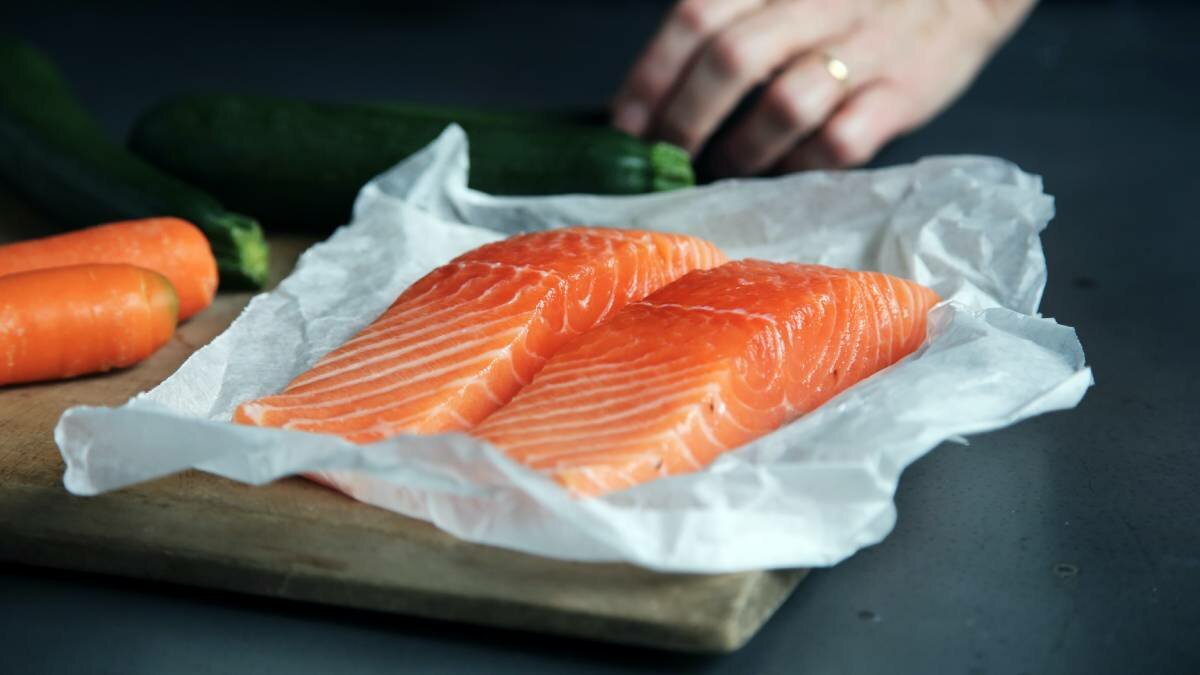 Still wondering where to stay in Norway? With a seemingly endless offer of amazing hotels in the country, it may be difficult to choose. Just know that you won't go wrong with any of these eight unique beauties – they're among the best hotels in Norway.
Have you stayed in one of Norway's historic hotels? We'd love to hear about your experiences.
Source: Norway Today