This is your personal travel guide to the quaint, quirky, and cool town of Flam, Norway.
"Flam" translates to "small place with steep mountains" – which is more than fitting for this idyllic nook of the awe-inspiring Aurlandsfjord, flanked by waterfall-webbed hills and colorful farms.
When you think about traveling to Norway, Flam might not be the first destination to come to mind. Many visitors flock to the hotspot cities of southern Norway like Oslo and Bergen, or the beloved gems of the north of Norway like the Lofoten Islands and Tromsø.
We're here to show you what makes Flam, Norway, one of the country's coolest destinations in its own right.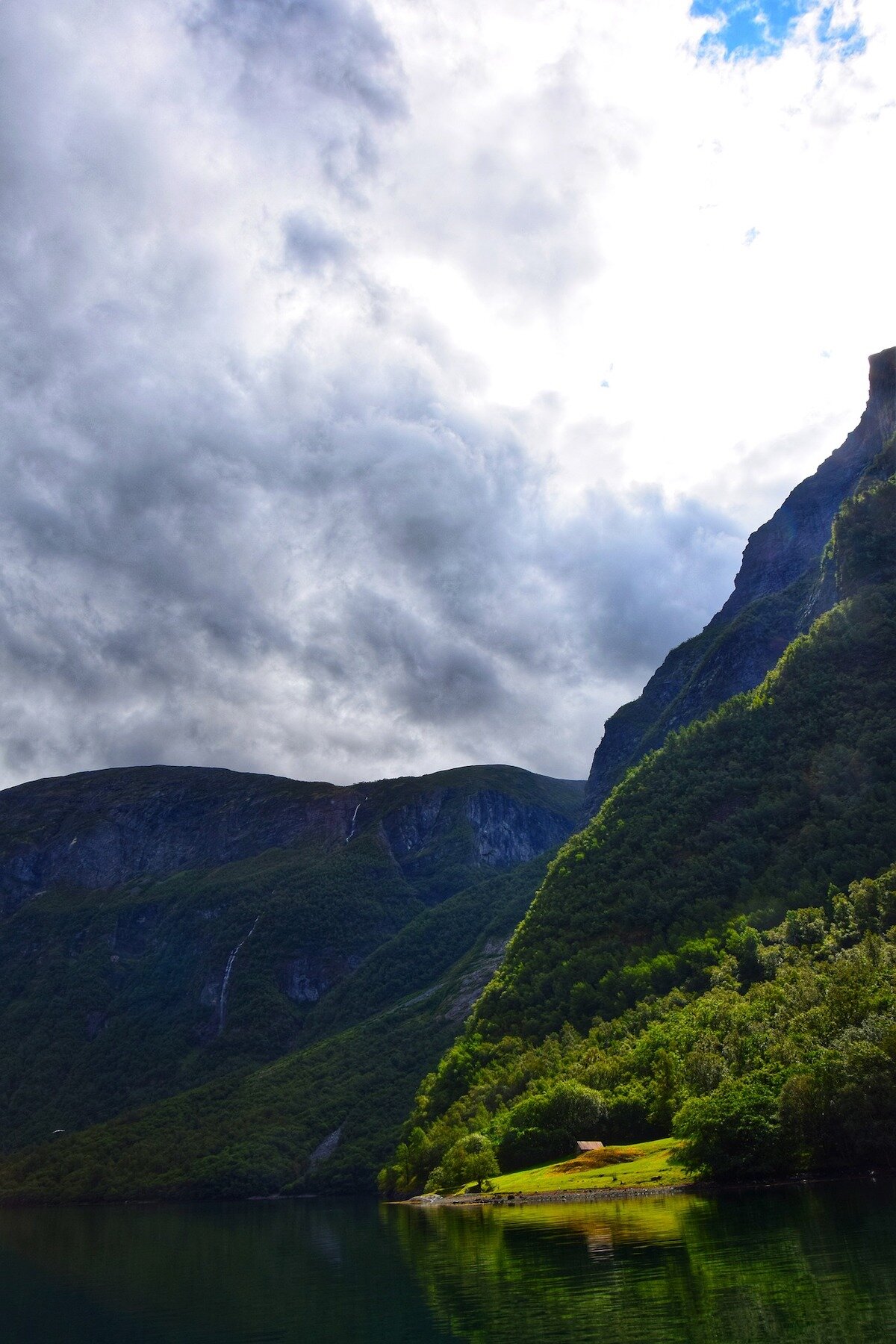 Things to do and sights to see in Flam, Norway
Ride a unique railway
The world's most iconic fjord railway is arguably the Flam, Norway train. It also goes by the names Flam Railway and Flåmsbana. The railway begins in Flam and ends in southern Myrdal.
Riding on Flåmsbana is a must if you visit the Flam area – and arguably if you visit Norway, in general.
The Flam, Norway train journey lasts around 60 blissful minutes and takes passengers through 20 tunnels, across 20 kilometers, and over 860 meters in elevation differences. We're talking about one of the world's steepest standard-gauge railways with a gradient of one in 18 – and almost 80% of the railway has a gradient of 5.5.
Within just one hour, you'll be going from sea level at Flam and the fjord to the almost 900-meter-tall Myrdal mountain station on Hardangervidda. Bonus: Myrdal is a train stop on the Bergen Railway, too – so you can easily take the Flam Railway to the major Oslo-Bergen train line and connect with other destinations.
As you wind up and down the lovely landscape on Flåmsbana, you'll see each amazing sight in detail; the train stops at all major viewpoints. When not stopped, keep your eyes peeled anyway – ogle steep slopes, wonderful waterfalls, green valleys, and maybe even a few wandering Norwegian trolls if you're lucky. 😉
Flam Railway history
Planning for the famous Flåm Railway began in 1871. 18 of the line's 20 tunnels had to be carved out of the land by hand. The tunnels' length total was 5692 meters and took workforces ranging between 120 and 220 laborers to complete.
Prior to the railway's construction, and especially during the summer, tourists steadily descended from Myrdal to the Flam area via horse and carriage. There would be as many as 30 or 40 carriages on the road simultaneously per day!
A sign, still present from times bygone, on these pathways speaks to the steepness of the surrounding mountains. It reads: "Be gentle to your horse and walk up the hill" (which, riddled with hairpins bends, wasn't an easy feat, even for the fittest of travelers). 
The Flam Railway's construction was completed in 1909, with the first electric locomotives (replacing the first steam-powered trains) and aluminum passenger cars arriving in the late 1940s.
In the 1950s, about 115,000 passengers traveled with Flåmsbana annually. 
Bike and hike
Biking and hiking trails galore wind throughout Flam and the surrounding regions.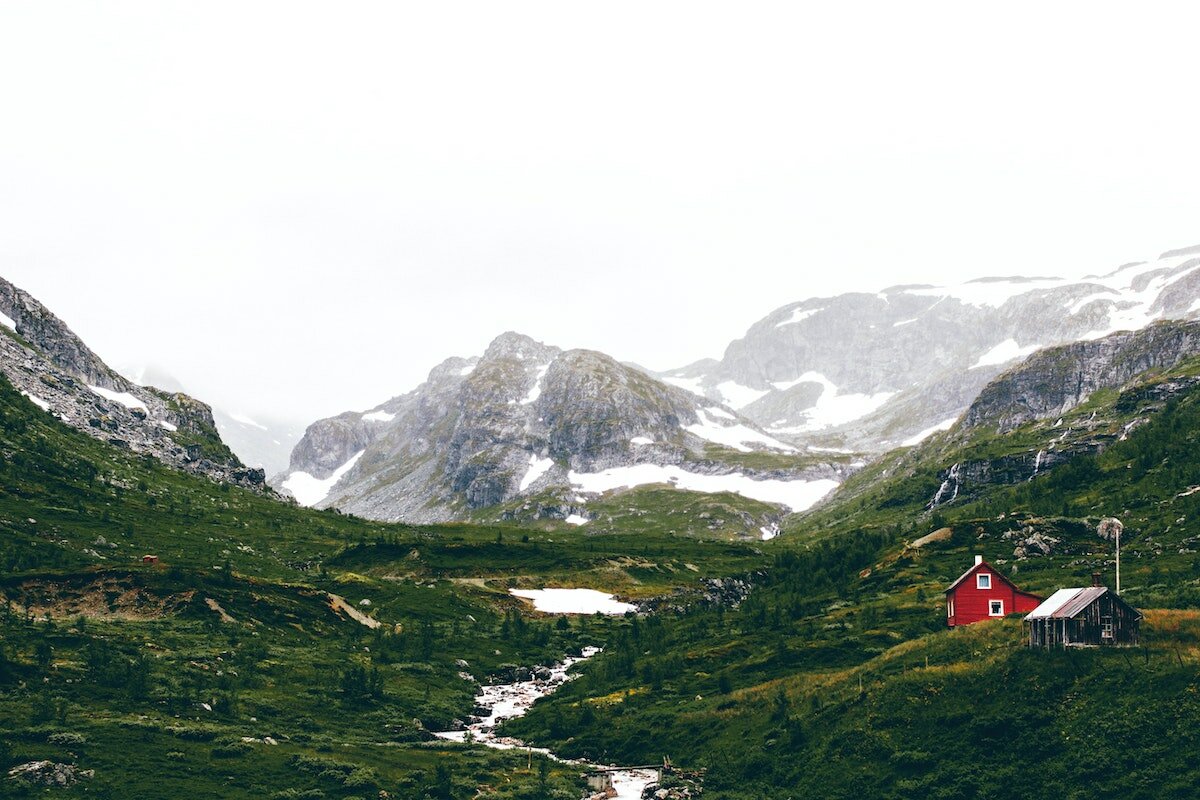 Cycling aficionados should head to Rallarvegen (which translates to "The Navy's Road"). As one of Norway's most scenic rides (and that's saying something!), Rallarvegen will allow you to experience the untouched nature of western Norway's famous fjords up close and personal.
There is no end to hiking trails around Flam, either. Mountains straddle the entirety of Sognefjord, including Flam's Aurlandsfjord arm and the famous and nearby Nærøyfjord arm. Don't miss the striking Stegastein Viewpoint for unparalleled and panoramic vistas of Aurlandsfjord. Stegastein Viewpoint has a platform built into and jutting out 30 meters from the very side of the mountain.
Savor Flam food
Thinking you'll need some fuel after getting active around Aurlandsfjor? Flam is here to deliver.
Local restaurants within the town serve traditional cuisine and specialties, which include delights like berries, cured ham, fruit, game, goat cheese, lamb, and salmon. Wash them all down with a frothy glass (or three) from the regional brewery called Ægir (which is also one of Norway's most successful microbreweries).
Wondering where to stay? Flam, Norway hotels (some of which serve the delicacies above), hostels, and, if you're looking to connect with nature on an even deeper level, camping grounds, are located right within the fjord town.
Cruise or kayak down fjords
From Flam, you can embark on scenic cruises down Aurlandsfjord and then on to Sognefjord and its many other stunning branches.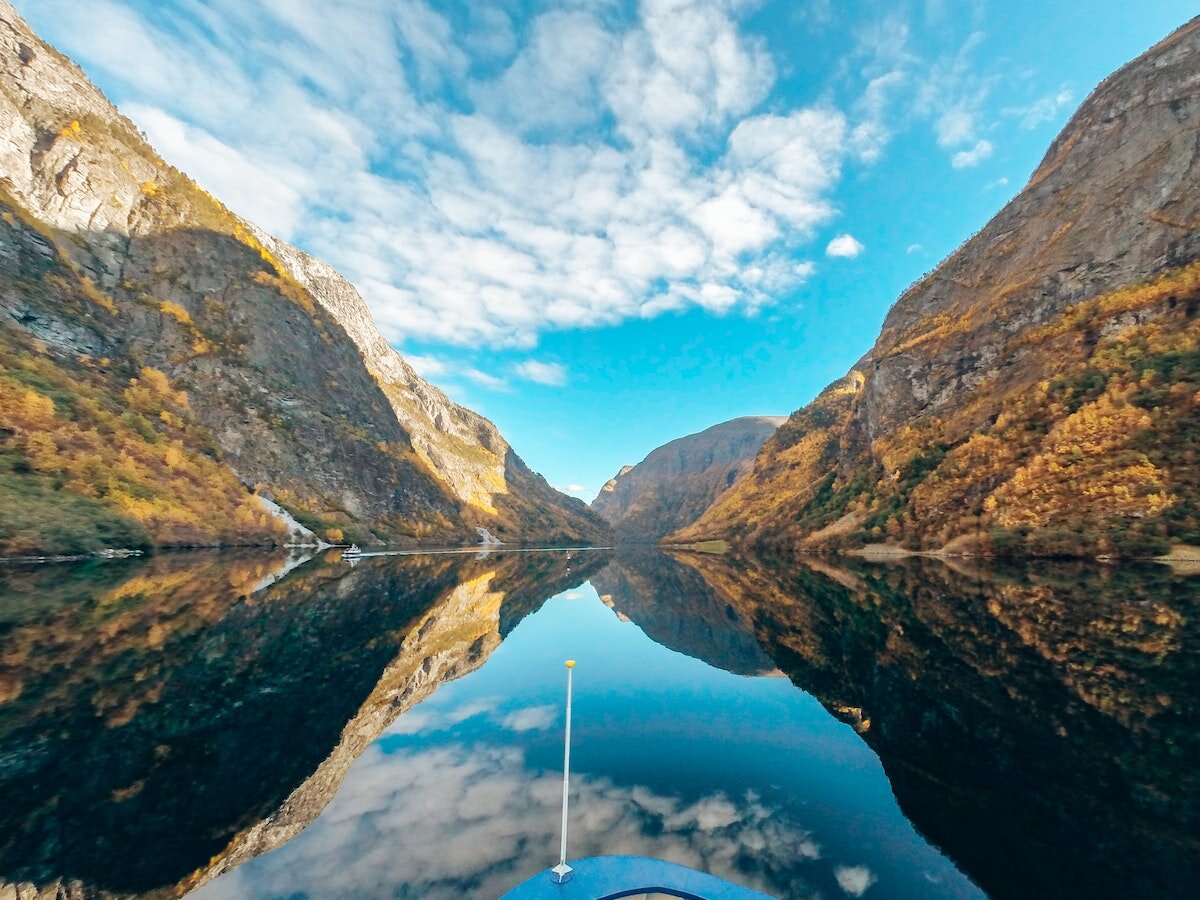 For example, you shouldn't miss out on 18-kilometer Nærøyfjord, another arm of Sognefjord.
Nærøyfjord can get narrow. Really narrow. Spanning just 500 meters in some stretches – and even 250 meters in one, Nærøyfjord is actually the narrowest fjord in the world. It's also one of Norway's most-visited fjords for its pristine beauty. It's also been protected by UNESCO since 2005.
Within Nærøyfjord sits the picturesque small town of Gudvangen, which has been around since the Viking Age. Gudvangen is located in the same municipality (Aurland) as Flam.
Option B: Rent a kayak (or maybe you're bringing your own?) and head out on a different kind of adventure down the fjords – with an expert guide where needed, of course.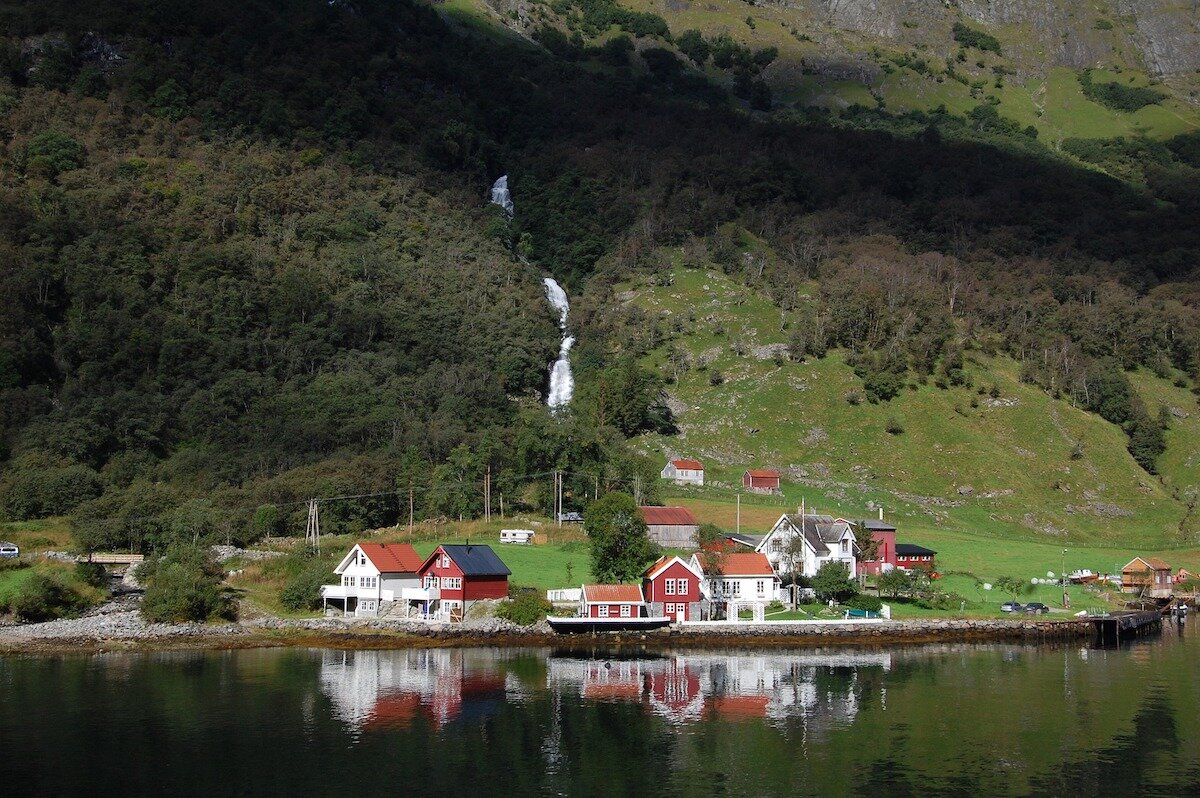 So, where in the world is Flam, Norway? 
Flam is situated within a deep fjord on the west coast of Norway, located in the municipality of Aurland in the country's Vestland County. The town of Flam and its population of around 400 make the easternmost corner of Aurlandsfjord their home. Flam is nestled in a valley right on the fjord's waterfront and surrounded by marvelous mountains. The mastiffs are so steep that the fjord was reached mostly by boat via fjord rather than by foot via mountains throughout history.
Aurlandsfjord is an arm of the world's second-longest fjord, called Sognefjord, which stretches over 200 kilometers (!). Sognefjord goes almost halfway to Sweden – so, it is very aptly nicknamed "The King of the Fjords".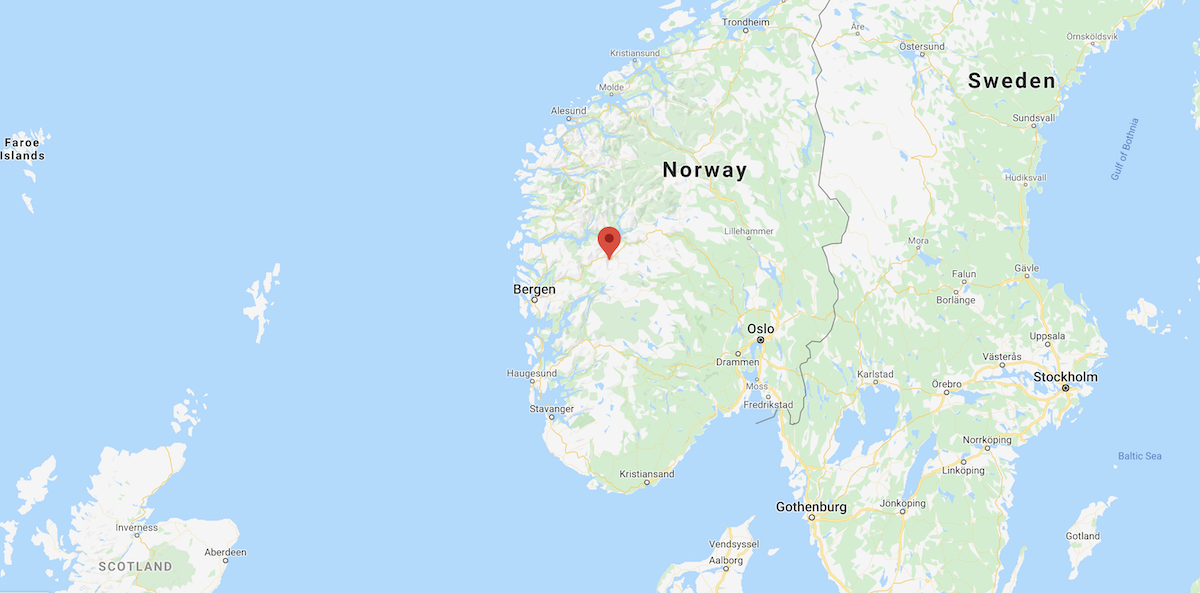 This area of Norway is thought to have first been inhabited since the last ice age let up around 10,000 years ago. Flam was historically a fishing village but at the end of the 20th century, the town's economy shifted largely to tourism and the iconic Flam, Norway train.
Flam, Norway is located on the 60th latitude north. The town is too far south for anyone to experience the aurora borealis and the midnight sun – but it's chock-full of all sorts of other natural delights.
December is the month during which the town experiences its coldest weather. In December, the Flam sun sets around 3:15 PM and rises around 9:45 AM, making for about six hours of daylight per day. December temperatures in the town average between 0 and 5 degrees Celsius. In July, the sun sets around 11 PM and rises around 4 AM; that's around 19 hours of daylight every day (which, though it's not the midnight sun, is still quite the experience). July is also Flam's warmest month with temperatures averaging between 13 and 23 degrees Celsius.
To sum things up: the Flam weather definitely varies from season to season – but, due to its fjord location, it can get cold or windy unexpectedly on occasion. So, remember to layer up and always bring along an extra sweater or jacket; especially if you're visiting during the chilly Flam winter.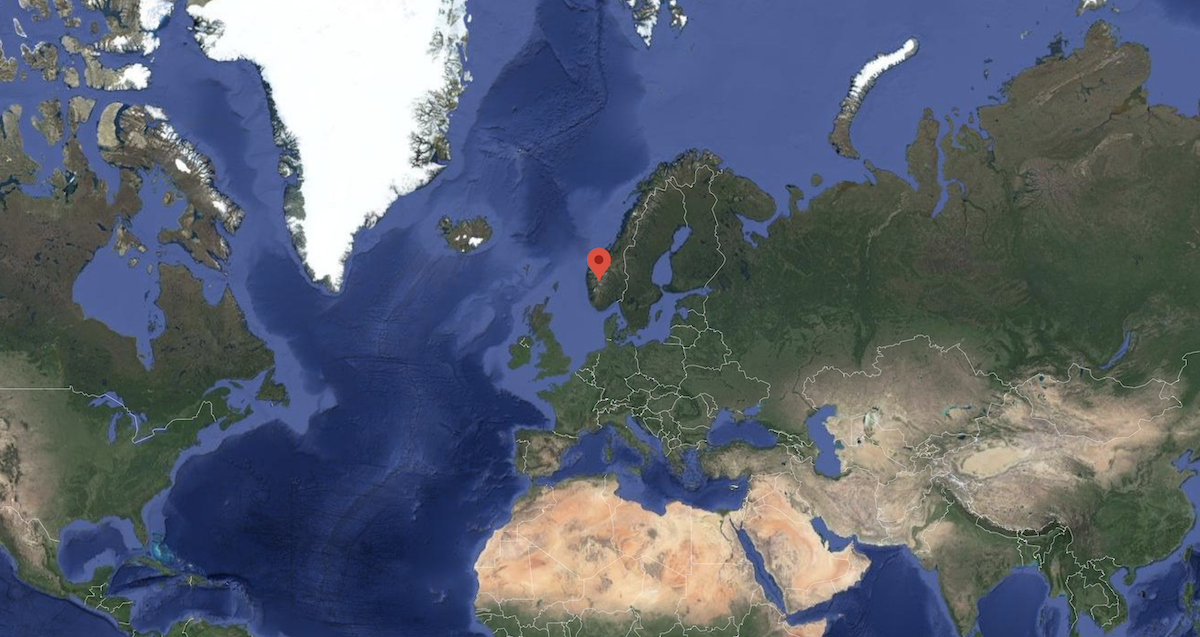 Flam, Norway transportation
Planning a road trip to Norway and thinking about stopping in Flam? We've got you covered with distance information about other cities you might be traveling from or to as well.
The distance from Flam to Bergen is 170 kilometers, from Flam to Oslo 320 kilometers, from Flam to Alesund 340 kilometers, from Flam to Stavanger 350 kilometers, from Flam to Trondheim 470 kilometers, and – if you're really going for it – from Flam to Tromsø 1600 kilometers. 
For non-roadway trips, there are numerous nearby airports you'll be able to rely on.
The closest large airport to Flam is Bergen Airport, which is internationally connected to the following cities: Aberdeen, United Kingdom; Alanya, Turkey; Alicante, Spain; Amsterdam, Netherlands; Antalya, Turkey; Barcelona, Spain; Berlin, Germany; Billund, Denmark; Chania, Greece, Copenhagen, Denmark; Dubrovnik, Croatia; Gdansk, Poland; Gothenburg, Sweden; Gran Canaria, Spain; Hamburg, Germany; Katowice, Poland; Kaunas, Lithuania; Krakow, Poland; Liverpool, United Kingdom; London, United Kingdom; Madrid, Spain; Malaga, Spain; Manchester, United Kingdom; Milano, Italy; Munich, Germany; Murcia, Spain; Nice, France; Palanga, Lithuania; Palma de Mallorca, Spain; Paris, France; Rome, Italy; Split, Croatia; Stockholm, Sweden; Szczecin, Poland; Vagar, Faroe Islands; Warsaw, Poland; and Zurich, Switzerland.
The Bergen Airport is also domestically connected to Andøya, Bodø, Florø, Harstad/Narvik, Haugesund, Kristiansand, Kristiansund, Molde, Oslo, Sandefjord, Sogndal, Stavanger, Tromsø, Trondheim, Ålesund, and Ørsta-Volda.
Find our full guide to Norway's airports here.
Travel between Flam and Bergen is also possible via express railway. This scenic train ride will carry you across the fabulous landscapes of the seemingly never-ending Sognefjord, and through the lovely fjord villages of Balestrand, Leikanger, and Vik.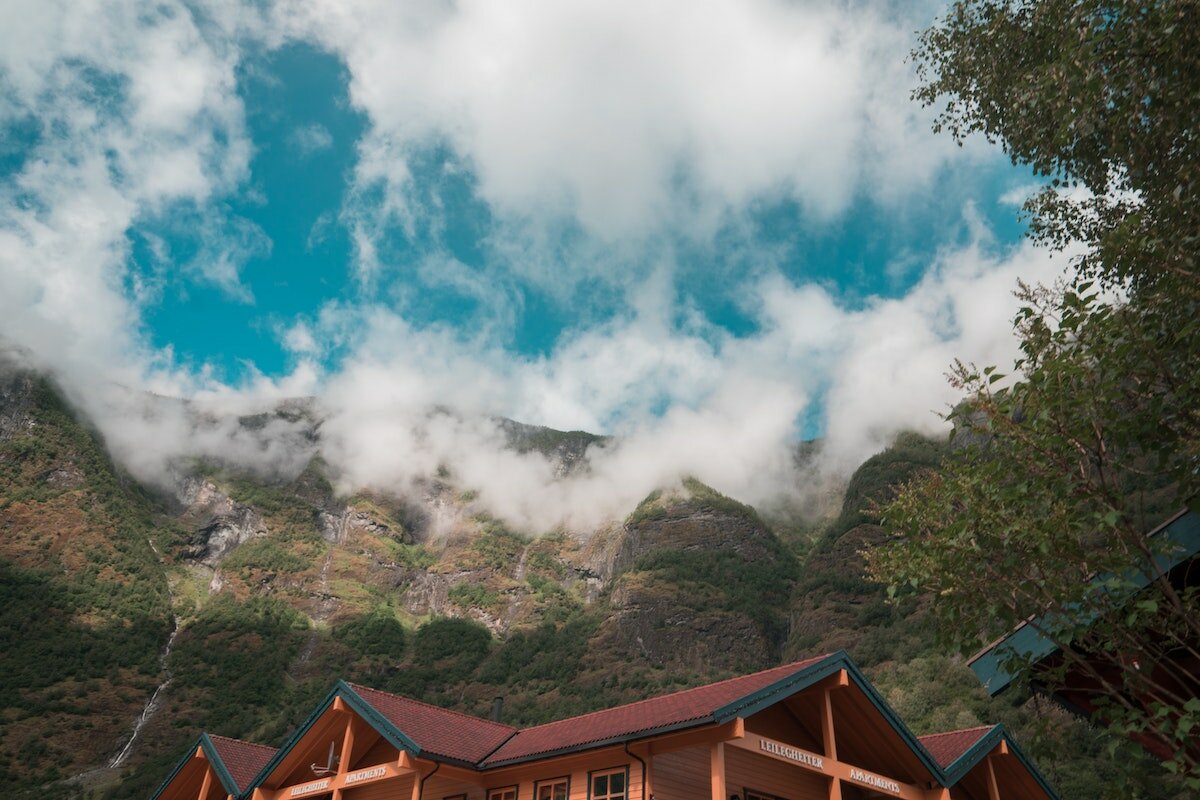 Whatever your method of transport, the marvels of magical Flam await you with open (fjord) arms.
Source: Norway Today