Two deadly attacks in two months. Two different responses from the police.
The attacks in Kongsberg and now Bislett have left even the Prime Minister proclaiming that "this shouldn't happen in a Norwegian city." Yet it has. Whilst the Kongsberg perpetrator had a long and violent history and was known to the police, little is known about the Bislett attacker who died after being shot by the police. Could the authorities have done more, both before and during each attack, to stop the deadly violence? With both police investigations ongoing, a nation left again in utter grief and shock, there are, for now, sadly more questions than answers
Tuesday morning terror in central Oslo
A man was shot dead on Tuesday morning, in Bislett (a suburb of Oslo) after threatening the public and attacking Police wielding a large knife. Police Inspector Egil Jørgen Brekke told NRK he could not provide a motive but "there is no information in the case, so far, that indicates it is a terrorist incident."

Police were alerted to a man threatening passersby on Thereses Gate, in Bislett, at 8:57 AM on Tuesday. A patrol car was nearby and arrived on the scene quickly and, after more threatening behavior by the man, tried, in vain, to neutralize him by pushing him into a wall.

Operations Manager Tore Solberg told NTB that then "…there was a confrontation with the person, and a threatening situation, where shots were fired…" The man was taken to Ullevål Hospital but pronounced dead whilst the police are now calling for victims of the attack and eyewitnesses to come forward with more information.
Second deadliest attack in a decade in Norway
The deadly incident in Bislett in less than a month after a violent killing spree occurred in Kongsberg. For the second time in just over a decade, Norway has fallen victim to the intolerance, cruelty, and violence of an extremist.

On Wednesday, October 13, 37-year-old Danish citizen Espen Andersen Brathen, went on a killing spree. Armed with a bow and arrow, and other sharp objects, he was said to have first started attacking people at a Coop Supermarket in the center of Kongsberg, a small town of about 25,000 some 70 kilometers southwest of Oslo.

From Coop, he then spread out over a large area of the center of Kongsberg and managed to kill 5 people with "stabbing weapons." The overall number of victims (killed and injured) has been revised up to double digits according to the police.

Police were originally called, at 6:12 PM, with a patrol quickly sent to the Coop. Armed officers confronted the suspect but he managed to fire arrows, missing them, but ultimately escaping. There was an approximate 30 minute period where, though the police closed several parts of the city, the perpetrator was allowed to roam the streets and continue his violence. An arrest was made at 6:47 PM with the support of heavily armed police, ambulances, and two helicopters.

He has been charged with five counts of preliminary murder and three counts of attempted murder, according to Euronews, but these charges could change as the investigation is still ongoing.

Both attackers were known to the authorities
As the police investigation is still ongoing and active, there must be a degree of caution, from those in the media, before they point fingers or jump to assumptions. However, some concrete facts, about the suspects have already been established and widely reported.

Both the Kongsberg and Bislett perpetrators were known to the police.
Inspector Brekke said that the Bislett attacker "…is a person who is known to us from the past and who has a history…" whilst the Kongsberg attacker, Espen Andersen Bråthen, was already well known to the authorities with a long and troubled violent history.

So in the space of two months, two attackers, who were on the police's radar, have committed deadly acts of violence and terror within the urban streets of Norway. Yet how and why were both attackers known to the police and authorities?
Bislett attacker had a criminal record and a long and violent struggle with mental illness
Police have confirmed that the 33-year-old man responsible for the attacks in Bislett was sentenced to compulsory mental care, last December, after stabbing a man in a suburb of Oslo in 2019.

On June 4, 2019, the man, who was under the influence of alcohol and cocaine, started a fire in his share apartment in Grunerløkka, a suburb of Oslo. He then stabbed two women he lived with, stabbed another man on the street then threatened several more people before finally stabbing a man on Ankerbrua bridge.

Like the attack on Tuesday morning, the man was barefoot and shirtless. During his trial last December, the man said he did not remember any of the attacks, and experts agreed he was indeed in a "psychotic" state. He was sentenced to compulsory mental health care.

He had a long and violent criminal record though. He was sentenced to community service for a 2017 attack on construction site workers and was given a 21-day prison sentence for attacking two police officers in 2014.

The Kongsberg attacks happened less than a month ago and, though the police have been authorized to carry firearms (normally Norwegian police do not carry guns), this man was still allowed to terrorize and harm a significant amount of people, and Police, in Bislett before he was stopped.

Bråthen was "a ticking time bomb"
Bråthen, 37, born in Norway to a Danish mother, has spent most of his life in Kongsberg. He first came onto the authorities' radar in 2012 when he was sentenced to a 60 day probation period for both burglary and the purchase of a small amount of hashish.
Since 2017, however, it appears his life took a disturbing turn for the worst. In 2017 he posted a disturbing video online. In it, he claims he is a convert to Islam and that he is a "messenger" and comes with "a warning." The content so disturbed a childhood friend that he warned authorities Bråthen had been mentally ill for several years and was a "ticking time bomb."
The danger he posed only grew after 2017. On May 29, 2020, Bråthen broke into his parents' house. When asked to leave, he threatened to kill his father and left a Colt .45 revolver on the sofa. A court then handed Bråthen a 6-month visitation ban to his parents.
The question remains not only how was Bråthen allowed to get his hands of this revolver but, given that the incident with his father took place after the 2017 video, how did the authorities not follow this up further? The police not only had a warning about his mental state but had firsthand knowledge of his possible violent intent to others. Why wasn't he placed under more scrutiny and monitored more carefully?
Bråthens family had reached out for help from authorities
With one of the best health systems in the world, many feel that the treatment of those, in Norway, with mental health issues is not as good as it should be. Police have notified the media that upon arrest, Bråthen would be undergoing a psychiatric assessment and was handed over to Health Services.

A picture, in the media, is slowly being painted of Bråthen's family trying, in vain, to help his mental health. An unnamed family member expressed frustration with Bråthen's situation to the newspaper VG. They stated that Bråthen's parents "would not have been able to look after him and therefore asked the police for help…" and that it was difficult to "support people who are mentally ill".

Though the mental health assessment is still ongoing, so we cannot speculate about Bråthen's exact mental state during the attack, the fact remains that both friends and family had actively reached out for help which was not given adequately.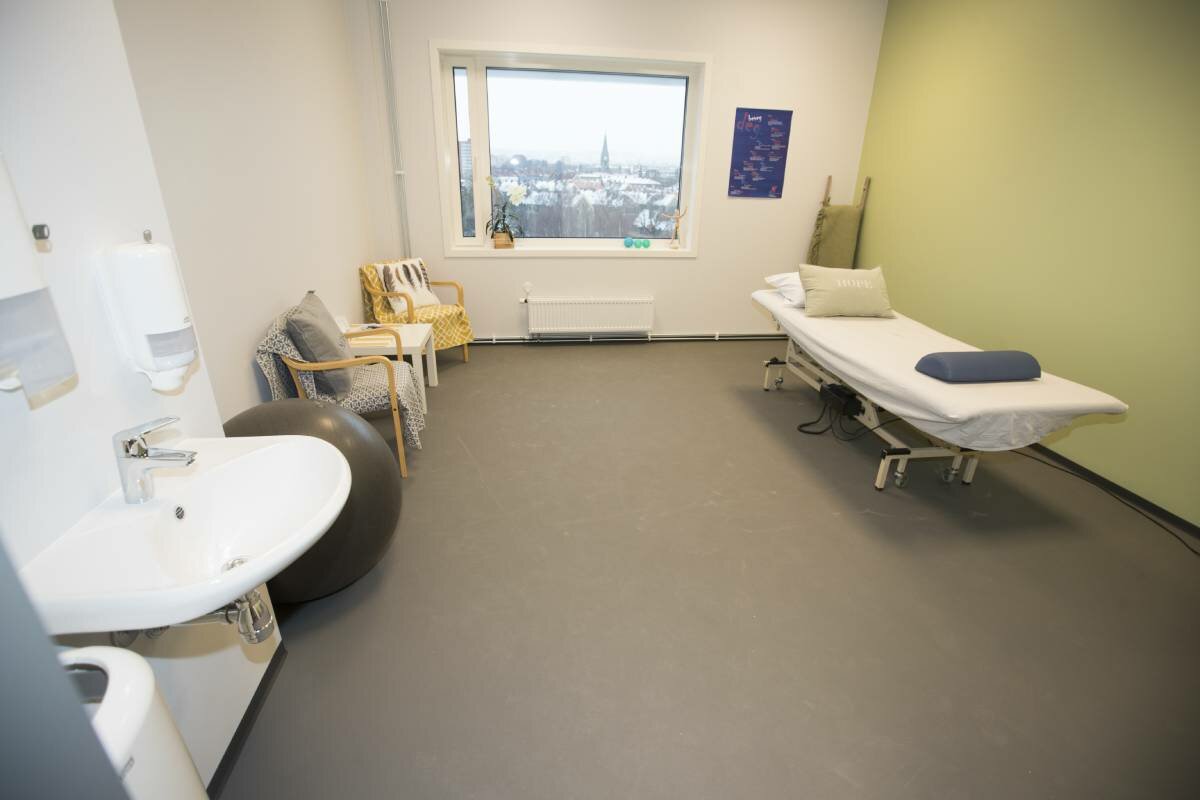 Are the attacks a symptom of a larger mental health crisis?
Since the first advent of nationwide lockdowns last March, there has been a growing concern about the state of society's mental health. A huge number of people found themselves in dramatically different working conditions, throughout 2020 and into much of this year. Economic and societal lockdowns, thought best to stop the spread of infection, took a severe toll on the nation's mental health as the public suffered a mixture of forced isolation, loneliness, depression, and anxiety.

With much of the healthcare sector focused on the COVID-19 pandemic, for much of the past 18 months, this has only exacerbated an already seemingly severe mental health crisis here in Norway.

There appears to have not been an adequate level of resources, and indeed governmental attention, to solve this mental health crisis, even after it has turned deadly. The Bislett attacker was known both to the police and the mental health services after a number of violent incidents and yet was only stopped by deadly force.

For Bråthen, however, authorities had been specifically warned, by friends, family, and even by the local Coop store. With health services and authorities already stretched with COVID-19, was Bråthen's mental health tragically allowed to deteriorate due to the isolating and anxious nature of societal lockdowns over the past 18 months? A friend, speaking to VG, said "He is actually a very kind and decent person, but he has not received the help he has needed. He has been very ill, has lived in an apartment alone for several years, and has not received help."
This crisis is leading to deadly violence
Tragically, the incident in Bislett has seen another person, with mental health issues, terrorize the public. Yet both the Kongsberg and Bislett attacks are not sadly not isolated incidents. A disgruntled NAV client, with a history of mental illness, killed his case handler, Anni Rachmawati Godager, in her office, in Eastern Oslo, back in 2013.

It was only this September that another man, who had received mental health care, attacked and injured several NAV employees in Bergen and managed to kill 57-year-old Marianne Amundsen. Questions were raised about the state of Norway's mental health care practices, facilities, and institutions.

In the spate of 3 months, 3 different deadly attacks have been committed by people known to both authorities and the health care services. It seems that whatever cooperation between the police and the health sector is simply not enough. 3 people with a troubled history of violence and mental health have fallen through the cracks of bureaucracy with a deadly effect.
Holistic reform and a rethink is needed
In Norway, at present, there is a joint structure in fylker (the 11 administrative regions, or counties, of Norway) between local government, health, and educational institutions to coordinate best practices for mental health. However, should law enforcement authorities be brought into, or at least consulted, in coordinating efforts?
With a new government in power, there must be a rethinking and renewed energy in tackling a looming mental health crisis as a serious threat both to individuals and society at large.
The Bislett attacker was committed to mental health care less than a year ago and yet now has committed an act of violent terror in the streets of Oslo. What effect the lockdown had on further radicalization cannot be answered for now but a friend, who spoke to VG, noted that Bråthen "should have been in a mental health facility a long time ago."

Is there a growing threat of radicalization in Norway?
Recent years have seen the tragic and deadly consequences of extremist radicalization. This process can take time and is very much helped by the ease of availability of extremist or radical content online. The attack in Kongsberg was the third time, in just over a decade, that a radicalized member of society has committed acts of sheer terror in Norway.

The July 22, 2011 terror attacks were committed by a man who
was so radicalized that he delicately planned, for years, the terrorist attacks that became the largest loss of Norwegian life since the Second World War. Before the attacks began, he spewed his vitriolic manifesto online, justifying his anti-immigrant, anti-democratic, and Islamophobic views for the world to read. He both became radicalized and planned the attacks with help of extremist material and content online.

The Al-Noor Mosque attacks, in 2019, though bravely foiled by two Norwegian heroes, still resulted in the death of Johanne Zhangija Ihle-Hansen simply for being born in a different country. In the months before the attack, Johanne saw a change in her step-brother, Philip Manshaus, who became increasingly radicalized with extremist far right-wing views. At one point, his room was full of Neo-Nazi propaganda and he often spoke to Johanne about the bigoted material he read online. He was the one that ultimately shot her and undertook the foiled mosque attack.

Now we have the case of Bråthen who, if we look at the content of his 2017 video, seems to have become radicalized then. Surely the 2017 video, the warning from one of Bråthen's friends, along with his dangerous behavior to his family last year, should have garnered closer scrutiny from PST or, at least, local police.

34 minutes too long?
With the details released by the police about that tragic night in Kongsberg, there appears to be a 34-minute gap between the police encountering Bråthen and then his arrest. It was during this 34-minute gap that Bråthen went on his killing spree murdering 52-year-old Andrea Meyer, 56-year-old Hanne Merethe Englund, 75-year-old Liv Berit Borge, 75-year-old Gunnar Erling Sauve, 78-year-old and Gun Marith Madsen. Though armed with a bow and arrow, and first reports that Bråthen shot his victims, it now appears that he stabbed each victim to death.

At 6:12 PM, the police were informed a man was shooting a bow and arrow at Coop Extra on Myntgata. Two police cars arrive at the Coop at 6:18 PM but do not have proper protective equipment. They are fired at by Bråthen and he manages to escape. It was not until 6:48 PM, however, that the police arrest Bråthen after a warning shot is fired. This means that it took the police approximately 35 minutes, after first contact, to arrest Bråthen.

Though Kongsberg is a relatively small and suburban sleepy town, could the police have done more? Given that there were several calls made to the police about a man with a weapon, why didn't the first police patrol car take the time to pack the proper protective equipment and thus subdue Bråthen at the point of first contact? Did their lack of preparedness allow Bråthen to escape to commit grievous bodily harm and murder to multiple victims?

What is even more alarming is that after the events of Kongsberg, the police were on a high state of alert nationwide. They had been given the right to bear arms and yet the Bislett attacker was allowed to continue to brandish a knife and threaten others whilst the police were on the scene. Was the unsuccessful use of a police car as a battering ram to pin the attacker in place the best option? With all the recent attacks, unfortunate as they are, surely by now, the police should have been prepared when reports of a man brandishing a deadly weapon first came in?

The police must be better prepared when confronting a life or death situation like those in Kongsberg or Bislett.
Ultimately, did the authorities do enough?
With the local community in Kongsberg still in a state of mourning, their grief is surely coupled with frustration about how this tragic incident was allowed to happen. A man who had posted disturbing videos online, had a history of mental health issues, exhibited and was charged with violent behavior last year and who authorities had been warned about was allowed to commit a killing spree on a normal Wednesday night in Kongsberg.

Just a month after this deadly attack, a man, again with a history of both violence and mental health issues, who was known to the police and the mental health care services, took to the streets of a Norwegian city terrorizing the general public. It is a small miracle that no one died this time.

Health and law enforcement authorities, it appears, should have done more to prevent these attacks from ever happening. The communities, families, and friends of victims killed by those people who were known to the police, law enforcement authorities, and the health care services as both deeply troubled and violent are left broken, hurt, and shattered.
The opinions expressed are those of the author and are not held by Norway Today unless specifically stated.
About the author:
Jonathan is a lover of the written word. He believes the best way to combat this polarization of news and politics, in our time, is by having a balanced view. Both sides of the story are equally important. He also enjoys traveling and live music.

Source: #Norway Today / #NorwayTodayNews
Do you have a news tip for Norway Today? We want to hear it. Get in touch at info@norwaytoday.no