The Norwegian government's proposal for a revised budget shows that despite a booming economy, there are some macroeconomic issues that need to be urgently addressed, namely the seemingly exponential rising cost of living in this country. Sound economic governance is an absolutely essential requirement to handle this.
The inflationary pressures of a booming economy
Trygve Slagsvold Vedum, Minister of Finance (SP), fronted the nation's media on Thursday morning to explain the government's proposal for official revisions of the national budget. The good news? The economy is absolutely booming post-COVID. Gross National Product (GNP), according to figures sourced by NTB, increase by 3.6% this year. Not only is the unemployment rate (3.1%) well within Norges Bank's official target rate, the country is in that seemingly impossible economist's dream of an economy with "full employment." In fact, Statistiks Sentralbyrå (SSB) has discovered that Norway is facing a labor crisis – over 100,000 job positions are currently available – the highest amount in a decade.

The bad news? One word – inflation. The Russian invasion of Ukraine has seen electricity prices skyrocket. This has had an inflationary impact on huge swathes of the economy (has anyone seen the prices of avocados lately?). With the economy in "full employment," everyone has cash to splash with real wage growth calculated at 3.7% for the year. Coupled with consumers' pent-up demand (and savings) from two years of societal lockdowns, restrictions, and border closures, this will see a 9.0% increase in private consumption this year. Though the official inflation rate is estimated to be 3.4%, surely this will be revised further up in the months ahead.
Russia's invasion of Ukraine has seen oil and gas revenues soar
The Russian invasion of Ukraine has been both a blessing and a curse to the government's revised bottom line. On the one hand, EU-led economic sanctions on Russia have seen Norway's huge reserves of oil and natural gas become even more importantly lucrative. Petoro, the state-owned petroleum and natural gas company, delivered a record NOK 113 billion in cash flow (just for the first financial quarter of this year!) to the coffers of the state. Could Norway be at the beginning of an oil boom not seen in the best part of a decade?

Revenues from petroleum activities this year (NOK 960 billion) are approaching the level of revenue from all other non-petroleum activities – NOK 1360 billion – which includes government receipts for personal and business taxation nationwide. Or, to put it another way, this total revenue received, by the government, amounts to the entire outlay of its electricity subsidy scheme!

Awash with all this cash, the government has spent more than NOK 60 billion on its ongoing electricity subsidy scheme, the last remnants of coronavirus support schemes, and ensuring the smooth transition of the thousands of Ukrainian refugees that are trying to start a new life in Norway.

Some criticism about the increased use of oil money
One more controversial part – for those more economically prudent economists and politicians – is that the government wants to increase the use of its "oil money" by more than NOK 30 billion. Dipping into the Government Pension Global Fund, especially when the economy is booming, the government coffers appear overflowing and the fund has lost over NOK 600 billion in the first quarter of this year, was always going to be a hard sell. This NOK 30 billion increase would take the total expenditure of "oil money" to NOK 352.2 billion this year which, at 2.9% of the fund's real return, is just under the 3.0% threshold mandated.

Some economists, however, are not thrilled with the extra spending. Øystein Dørum, NHO's chief economist, warned NTB that this extra spending was not sustainable long term. The increased spending, he said, was "money that goes to electricity support for households and money to receive refugees. So this is money into the economy… An economy that is already at or above boiling point."

Another critical voice on the use of this money is Elisabeth Holvik, the chief economist at Sparebank 1. She spoke to NTB about a supposed government "oil addiction." Her concern, she explained, was that "one becomes very dependent on a lot of oil money use, and that it is used to cover for inflation rather than used for investments for increased productivity."

However, it would take a fairly cold-hearted government to please some economists and carefully count the pennies on humanitarian-based support schemes, from electricity subsidies to assimilating Ukrainian refugees. It may not make total economic sense but if the government had not fronted up the cash for these two schemes, it would have been political suicide.
Russia has changed the geopolitical situation in Europe
A huge reason for the revising of the national budget was the Russian invasion of Ukraine. Not only has the specter of war haunted Europe again but the continent is also facing its worst humanitarian crisis since 1945. The war in Ukraine has changed both the economic and political landscape of Norway. Trygve Slagsvold Vedum, Minister of Finance (SP), noted in a press release, that "Russia's invasion of Ukraine has triggered a substantial increase in defense and public security allocations."

Vedum has labeled "security" as a key priority underlying much of the government's decision-making for the revised budget. Norway has provided financial and military assistance to Ukraine and has already earmarked an extra NOK 3 billion for defense spending this year. Securing its northern border with Russia, one of the most strategically important locations for NATO, will be a key focus given Russia's recent comments about the probability of Sweden and Finland joining the alliance. Food preparedness was also flagged as part of this security priority, especially given the vast food-based exports of Ukraine are severely restricted.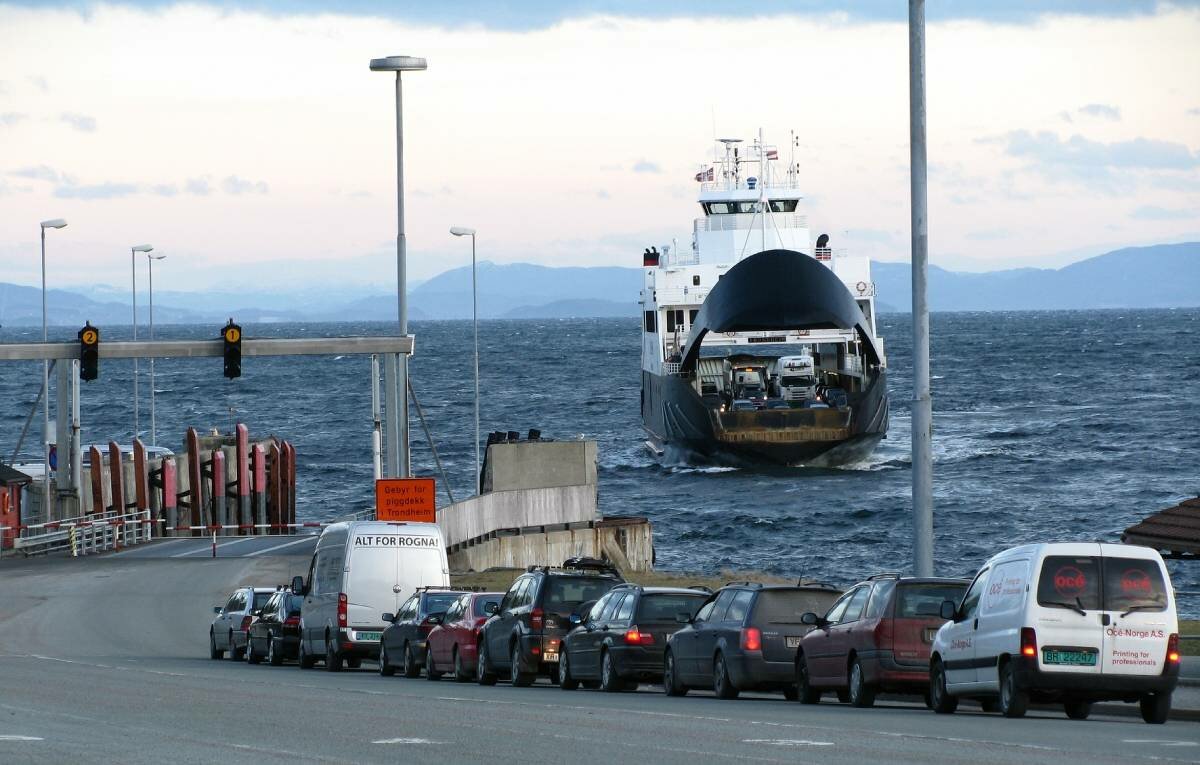 Electric cars, government quarter cuts, and free ferries
Three of the more tangible outcomes of the revised budget involve cars, cuts, and ferries. The government has announced it will end its VAT exemption for "expensive" electric cars (sorry, Elon Musk) and replace it with a subsidy scheme instead. This does not apply to less luxurious and expensive electric cars.

The government also announced that it would cut expenditure on the new Government quarter. Given governments the world over prefer to spend big when they want "new digs" (think Brasilia in Brazil), this should be held up as a noteworthy example of economic frugality by the Norwegian government.

A sure-vote winner outside the big cities in Norway was the announcement that from July 1, all ferry trips that carry less than 100,000 passengers annually will be free of charge. Costing NOK 39 million, this could result in more tourism to more regional and remote parts of this country.
Two hands on the wheel at all times, thanks…
Given the state of the Norwegian economy, the revised national budget attempts to carefully manage a dynamic economy. Huge government receipts from petroleum and oil have essentially canceled out government spending on some subsidy schemes. However, the trick will be keeping inflation under control and interest rates at a reasonable level.

Minister of Finance Vedum noted to the press on Thursday that "sound economic governance is currently our most important instrument for protecting household finances." Given that Norway still tops the world for levels of household private debt, protecting household finances, even in a booming economy, is a must. Sound economic governance is the minimum we should expect of a government and the revised budget lays out the government's plans to achieve this.
The opinions expressed are those of the author and are not held by Norway Today unless specifically stated.
About the author:
Jonathan is a lover of the written word. He believes the best way to combat this polarization of news and politics, in our time, is by having a balanced view. Both sides of the story are equally important. He also enjoys traveling and live music.
Souce : #Norway Today / #NorwayTodayFinance
Do you have a news tip for Norway Today? We want to hear it. Get in touch at info@norwaytoday.no