2020 was the year when the coronavirus pandemic laid a blanket over Norway and the world. It was a year of historic lawsuits, record-breaking outdoors activities and fruit-eating, and of scientific breakthroughs.
Though an unparalleled year, the most familiar human experiences still followed us. Even in 2020, we laughed, we cried, we failed, we succeeded.
As 2020 stretches into its final days, we remember events that marked Norway as a whole this year. Join us on a month-by-month journey through this year.
January
January 1: The new municipal reform enters into force, and Norway now has 11 counties and 356 municipalities.
January 3rd. Author and artist Ari Behn's funeral is held at the Oslo Cathedral. Behn took his own life on Christmas Day 2019.
January 7: A major fire in the parking garage at Sola Airport in Stavanger causes the building to partially collapse, and hundreds of cars are destroyed.
January 7: Giant oil field Johan Sverdrup opens in the North Sea. It's the largest development on the Norwegian shelf since the 1980s.
January 17: A Norwegian-Pakistani woman accused of terrorism is brought home from Syria with her two children, based on the health situation of one child. The Progress Party (FRP) opposes the government's decision and dissents.
January 20: FRP announces that they are leaving the government after the disagreement in the case of the woman accused of terrorism.
January 24: Prime Minister Erna Solberg of the Conservative Party (H) reshuffles the government and appoints, among others, Jan Tore Sanner (H) as the new Minister of Finance and Monica Mæland (H) as Minister of Justice.
January 26: The Ministry of Foreign Affairs advises against travel to the Hubei province in China due to the spread of the coronavirus.
January 31: The Norwegian Meteorological Institute reports a record warm winter in most Norwegian counties. 2020 will later prove to be one of the warmest years ever measured in Norway.
February
February 15: Ulrikke Brandstorp (24) wins the 2020 Melodi Grand Prix (MGP), which was characterized by technical and voice problems this year.
February 20: Dombås Church receives NOK 1 million in damage after an incidence of arson. A 28-year-old Somali man is later charged with this incident, as well as arson in Sel Church.
February 24: Artist Jahn Teigen dies at age 70.
February 25: The Cherokee people become the first indigenous Americans to store their heirloom plant species in the Svalbard Seed Vault.
February 26: The Norwegian Institute of Public Health (FHI) confirms the first case of Covid-19 in Norway. A Tromsø woman tested positive after returning home from China.
February 26: Public Norwegian broadcasting company NRK sells their property at Marienlyst in Oslo to the company Ferd.
February 28: The Socialist Left Party (SV) promotes a no-confidence motion against Minister of Fisheries Geir Inge Sivertsen (H). The motion follows revelations that Sivertsen received severance pay for a job as Mayor at the same time he received full pay as State Secretary. Sivertsen announces his departure later the same day.
February 28: An employee at the eye department at Ullevål hospital in Oslo tests positive for coronavirus, becoming the sixth person in Norway to do so.
March
March 2: King Harald V and Queen Sonja of Norway embark on a three-day state visit to Jordan. This is the royal couple's first state visit to the Middle East.
March 5: The Liberal Party's (V) election committee nominates Trine Skei Grande to continue as party leader despite strong opposition from several county councils.
March 7: FHI confirms that all the country's counties have now registered coronavirus infections. A total of 147 people have been infected nationwide, many of whom have recently returned from skiing holidays in Austria and northern Italy.
March 10: Concerts, national meetings, theater performances and sporting events are called off after FHI advises canceling or postponing all events with over 500 participants.
March 11: Trine Skei Grande announces that she is resigning as Minister and Liberal Party leader. The party's nomination committee must meet again to discuss an alternative.
March 12: The first coronavirus-related death is registered in Norway. On the same day, the government introduces the strictest measures yet. All schools and kindergartens must close down. Universities, colleges, hairdressers and gyms cannot stay open either.
March 13: The Oslo Stock Exchange closes with the worst stock market week since the financial crisis. FHI reports that they no longer have control over the spread of coronavirus infection in Norway.
March 14: The Ministry of Foreign Affairs advises against traveling to all foreign countries and asks Norwegians who have traveled out of the country to return home.
March 16: An agreement is reached in Parliament for the government's first coronavirus crisis package. It's the first of many crisis packages to come this year.
March 19: The government bans staying in a cabin outside of residents' home municipalities.
March 21: Parliament passes a new crisis measure, based on the power of attorney law. It gives the government broad powers for a limited period to deal with the coronavirus crisis. On the same day, Oslo introduces a full liquor ban, closing all establishments that serve liquor.
March 24: The government's coronavirus strategy changes from "slowing down" to cracking down on the virus and measures are tightened. Everyone is now asked to keep at least one meter between one another outdoors and two meters indoors.
March 26: Najumuddin Faraj Ahmad, also known as Mulla Krekar, is extradited from Norway to Italy, where he is sentenced to twelve years in prison for terrorism planning.
March 30: Bardu Municipality and several other municipalities in northern Norway introduce the so-called "Søring quarantine". Everyone who comes from the south must quarantines for 14 days.
April
April 1: In Norway, 43 coronavirus-related deaths are now registered. The number of hospitalized coronavirus patients reaches 325, which will be the highest number of hospitalized patients in 2020. The following week, the Minister of Health says that the pandemic is under control.
April 2: An Oslo hairdresser is fined NOK 20,000 for taking customers.
April 7: The Norwegian Labour and Welfare Administration (NAV) must postpone processing cases related to the social security scandal, due to the enormous amount of cases in connection with the coronavirus crisis. More than 360,000 people have applied for unemployment benefits since the country closed down on the 12th of March.
April 8: The 100th coronavirus-related death is recorded.
April 13: Health authorities encourage Norwegians to prepare for a Norwegian holiday this summer.
April 14: Among a slew of measures aimed at preserving prisoners' mental health and wellbeing during the pandemic, Norway begins distributing tablets to inmates so they can keep in touch with loved ones.
April 16: FHI launches the infection tracking app Smittestopp. The app will later be deactivated after the Norwegian Data Protection Authority reacts to factors regarding personal information.
April 16: Glacial archeology program Secrets of the Ice publishes a paper detailing Viking treasures uncovered in a lost mountain pass in central Norway.
April 18: The appointment of new oil fund manager Nicolai Tangen becomes a hot topic after tabloid newspaper publication Verdens Gang's (VG) announces Tangen arranged a luxury seminar in the United States five months before he was hired. His hiring process will receive a lot of attention up until he begins the position September 1.
April 19: Norway's grocery industry reports that the sale of canned food went up after the country closed down. Hoarding of toilet paper also had a strong effect on statistics.
April 20: Kindergartens reopen after being closed for five weeks. Physiotherapists, psychologists, and dentists will also able to resume operations. The cabin ban is lifted.
April 21: A historic price collapse in the US leads to a fall in oil prices, which hits the Oslo Stock Exchange sharply.
April 27: Schools reopen for students from 1st to 4th grade. Vocational schools, colleges, and universities partially open. Hairdressers and other services with one-to-one contact are allowed to reopen.
April 28: Tom Hagen is arrested and charged with the murder of his wife Anne-Elisabeth Hagen.
April 30: The outdoor social distancing rule is lowered from two meters to one meter.
May
May 6: Alcohol services in Oslo reopen, but only in establishments where food is served.
May 7: Prime Minister Solberg announces that Norway will reopen before the summer, with a number of reliefs. Among other things, the quarantine period is lowered from 14 to 10 days, and recommendations for working from home are lowered. On the same day, Norges Bank lowers the key policy rate to zero, for the first time in history.
May 8: Tom Hagen is released from Oslo prison after the Court of Appeal does not believe there is a basis for custody. Police uphold the murder charge.
May 12: The government presents a historic crisis budget in the revised national budget and proposes to spend NOK 420 billion from the Petroleum Fund – NOK 174.4 billion more than the year before.
May 15: The government advises against foreign travel until August 20.
May 17: Norway's National Day is celebrated with strict coronavirus infection guidelines. Children's parades have been canceled, but the country sings the national anthem, boat processions are arranged, and the King and Queen drive through the streets of Oslo in an open car.
May 21: The number of coronavirus patients is now 41. It's falling steadily during this time.
May 26: A packed Parliament passes amendments to the Biotechnology Act, which allows assisted reproduction for single women. For the occasion, Parliament has Plexiglass installed between all the seats.
May 27: The ban on visits to the country's nursing homes and hospitals is lifted.
June
June 1: Amusement parks reopen. Exercise activities for children and young people under the age of 19 are allowed again. Svalbard is open for tourists again.
June 5: Tens of thousands of people demonstrate against racism in a number of Norwegian cities in the wake of the murder of George Floyd in the United States.
June 11: 22-year-old Philip Manshaus is sentenced to 21 years in prison for the murder of step-sister Johanne Zhangjia Ihle-Hansen (17) and the attack at the Al-Noor Mosque on Skui in Bærum in August of 2019.
June 15: Events with up to 200 participants are allowed. Travel to the Nordic countries is allowed, with the exception of Sweden, where only Gotland is opened. Educational institutions are opened, as well as gyms and swimming pools.
June 18: Norway is elected to the UN Security Council.
June 19: The Court of Appeal sentences ex-police officer Eirik Jensen to 21 years in prison for gross corruption and complicity in the importation of hashish. Hash smuggler Gjermund Cappelen is sentenced to 13 years in prison. An appeal to the Supreme Court is later rejected.
June 26: Archaeologists start excavating the Gjellestad ship off of Halden. It's the first Viking ship to be excavated in over 100 years.
July
July 5: This will be the first week since March 12 without a registered coronavirus-related death.
July 6: This year's joint holiday begins. During the summer, one in three Norwegians will spend the night in a tent, hammock or in the open air, according to an Ipsos survey.
July 9: Several of the largest cities gradually remove the restrictions on public transport, and people are allowed to sit shoulder to shoulder, again.
July 17: There is a large crowd and queue up to Preikestolen in Western Norway. Several other tourist areas are experiencing similar demands, including kilometer-long ferry queues in Lofoten.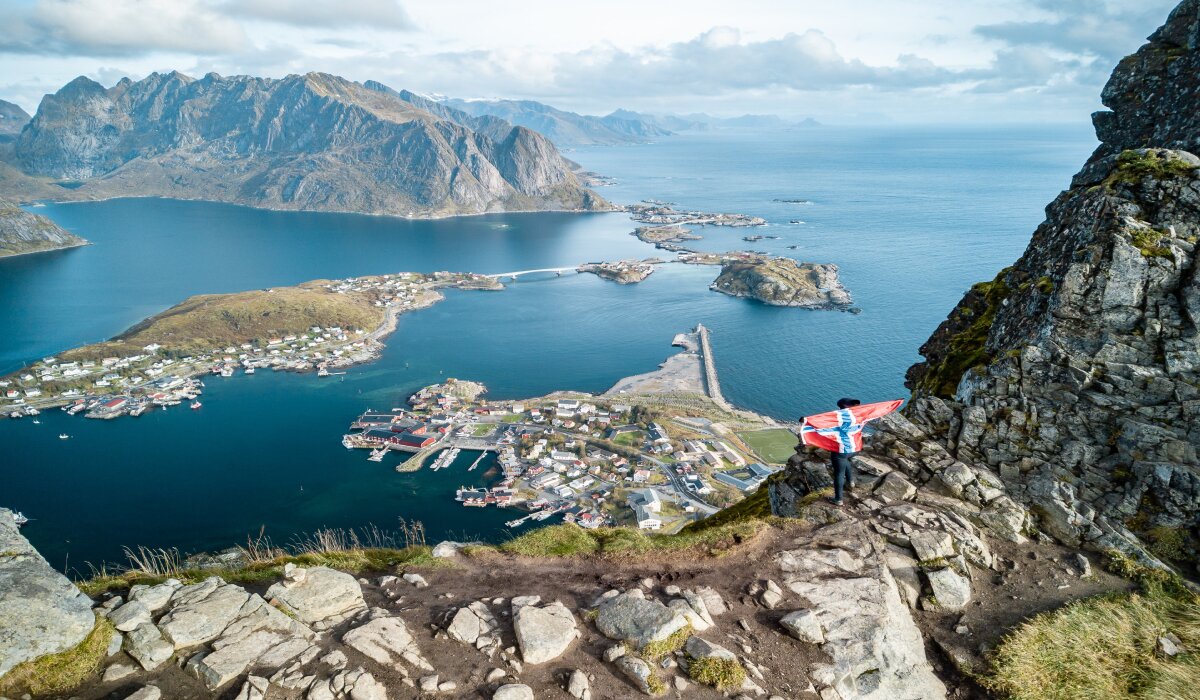 July 15: The Ministry of Foreign Affairs advises travel to most European countries is safe, and Norwegians can travel without quarantine obligation if the infection situation allows it. At the same time, entry restrictions are lifted.
July 19: Two children, both under the age of ten, are found dead in an apartment in Lørenskog. The 35-year-old mother is charged with murder.
July 20: The Royal Family of Norway celebrates Prince Haakon's 47th birthday during a vacation on the islands.
July 22: There are now only three coronavirus patients in the hospital, one of whom is receiving respiratory treatment. This is the lowest figure since March 10. A total of 255 coronavirus deaths have been reported to FHI at this time.
July 24: Spain goes from "green" to "red". Thus, a "quarantine race" to reach home in Norway before midnight ensues. A SAS flight from Alicante in Spain arrives at Gardermoen just in time.
July 24: Following Iceland, Norway is rated the world's second-best country to raise a family in according to a study.
July 26: A major outbreak in Moss is traced back to a wedding party. In the next few days, a dozen people will be diagnosed with the infection.
July 27: Earlier this year, the government ordered the demolition of the Y-block in the government quarter in Oslo. Statsbygg starts the demolition work, which will continue throughout the summer.
July 31: Four coronavirus-infected employees on Hurtigruten's MS Roald Amundsen ship are admitted to a hospital in Tromsø. This will be the start of a major outbreak on the ship, which will spread to 69 municipalities. The case is investigated by the police, and the government tightens up cruise traffic.
August
August 3: Statsbygg starts construction of a national July 22 memorial on Utøya, despite major protests from several of the neighbors. The conflict will be the subject of several lawsuits during autumn.
August 7: The government puts the reopening of the country on hold after coronavirus cases increase all around the country. Much of the infection has been imported from abroad, and the Ministry of Foreign Affairs again advises against all unnecessary travel.
August 9: Indre Østfold is hit by major virus outbreaks. This leads to the municipality urgently introducing very strict measures, such as a ban on all social gatherings.
August 11: Sponsorship events for new students are canceled in several places in the country.
August 13: The government extends the layoff period, so that companies can lay off employees for one year.
August 14: Residents of Oslo and Indre Østfold are recommended to wear face masks on public transport when it's not possible to social distance one meter.
August 15: A 50-year-old Norwegian-Indian man is arrested at a restaurant in Oslo after meeting with a Russian diplomat. The 50-year-old is charged with espionage, and the Russian diplomat is deported.
August 17: General Eirik Johan Kristoffersen takes over for Haakon Bruun-Hanssen as the new Chief of Defense. On the same day, Princess Ingrid Alexandra starts her studies at Elvebakken Upper Secondary School in Oslo.
August 21: An agreement is reached on this year's wage settlement with the Ombudsman for overtime pay, and the parties agree on a wage increase of 1.7 percent.
August 22: There is a commotion at Festplassen in the center of Bergen in connection with a Stop Islamisation of Norway (SIAN) event. SIAN leader Lars Thorsen is slightly injured, and a number of people are fined by the police.
August 24: Trond Giske is unanimously nominated as the new county leader in Trøndelag's Labor Party. This triggers a flood of protests, including from Trøndelag's Workers' Youth League, which is withdrawing its support. The nomination committee rejects Giske in favor of Marit Bjerkås, but it is Ingvild Kjerkol who is elected by ballot in the end.
August 30: A dozen people are transported to hospital with suspicion of carbon monoxide poisoning after a party in a bunker on St. Hanshaugen in Oslo. Several are charged in the case.
September
September 3: Actor Tom Cruise and an extensive film crew spend several weeks in Norway, where they film a number of action scenes for Mission: Impossible 7.
September 8: The trial against Laila Anita Bertheussen starts in Oslo District Court and will last for 21 court days. She is accused of threatening democracy, her own cohabitant Tor Mikkel Wara, and the couple Ingvil Smines and Christian Tybring-Gjedde. The verdict is expected in January.
September 9: The government says it will pick up 50 refugees from Greece after the Moria asylum camp on Lesvos is hit by a major fire.
September 16: A strike that includes thousands of security guards across the country begins, lasting until December 3. The same week another strike starts, which lasts for eleven days and includes 8,000 bus drivers around Norway.
September 24: The new party Sentrum is founded. Former Labor Party member Geir Lippestad will be the front figure in the party, which will have many former Christian Democratic Party (KrF) politicians on the team.
September 26: At the Liberal Party's national meeting, Guri Melby is elected as the new party leader. Sveinung Rotevatn and Abid Raja are elected as 1st and 2nd deputy leaders, respectively, after both previously expressed ambitions to become party leader.
September 30: The government announces that coronavirus measures in the future will now be more aimed at local virus outbreaks rather than national measures.
October
October 1: Jan Bøhler, longtime Labor Party member, announces that he has joined the Center Party and that he is on the party's parliamentary list. Several Labor Party members react with disappointment.
October 3: 48-year-old SIAN member Dan-Eivind Lid is found dead in his apartment in Suldalen in Kristiansand. Later this month, three men will be arrested and charged with murder or complicity to murder. Police say the killing was not politically motivated.
October 7: The state budget for 2021 is presented by the government. It budget that aims to spend 313.4 billion oil funds next year. Budget negotiations will continue until November, before an agreement is reached on the 1st of December.
October 9: King Harald undergoes heart surgery at Rikshospitalet in Oslo after being admitted the month before due to heavy breathing.
October 13: The Ministry of Foreign Affairs accuses Russia of being behind the IT attack in Parliament this summer.
October 13: Norway introduced a new dual citizenship law in January of 2020. As of now, more than 41,000 applicants already have put in for citizenship.
October 15: Hammerfest's hospital is hit by a coronavirus outbreak. A dozen employees are infected, and even more are quarantined.
October 15: Norway's new passport design takes effect, with many calling the design (by Neue studio) one of the sleekest in the world.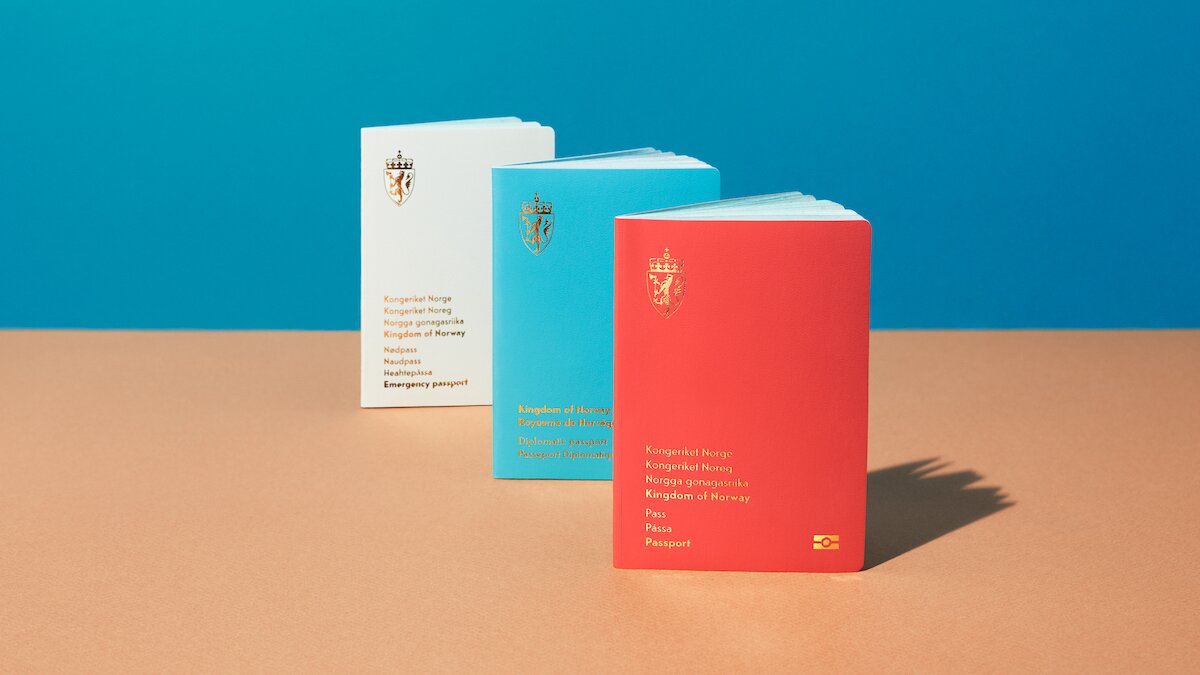 October 22: The number of coronavirus patients rises to 44 patients, the highest it's been in five months. The number will continue to rise for many weeks to come.
October 24: Svalbard-based TikTok user Cecilia Blomdahl (@sejsejlija) starts posting videos about life on the Arctic archipelago. Her videos will soon receive millions of views from awestruck users worldwide.
October 26: The government tightens its coronavirus measures until Advent in an attempt to save Christmas. Norwegians are asked not to have more than five guests at a time, and to not spend too much time with close contacts.
November
November 1: An out-of-the ordinary situation occurred around Oslo and Kristiansand during the night from November 1 to 2. Norway actually paid Norwegians to use electricity, because electricity prices fell below 0.
November 4: The Supreme Court begins processing the so-called climate lawsuit, in which several environmental organizations sued the state for oil exploration in the Barents Sea.
November 5: Makaveli Lindén (22) is sentenced to compulsory mental health care for the murder of 24-year-old Heikki Paltto in Oslo in October 2018.
November 5: Following protests and a slew of high-profile opponents against the Hungarian airline, Wizz Air launches low-cost domestic flights in Norway.
November 6: Infection increases in Oslo, which introduces a social closure, including a full stop on serving alcohol. The infection is also rising in Bergen, and a maximum limit of five people is introduced for private gatherings.
November 7: Prime Minister Solberg sends congratulations to US president-elect Joe Biden and vice president-elect Kamala Harris, after many sources break the news of an official victory.
November 9: The Oslo Stock Exchange makes a strong leap after the news that pharmaceutical company Pfizer found its vaccine to be over 90% effective. Norwegian authorities are preparing to start vaccinations in early 2021.
November 9: Struggling Norwegian Air receives a 'no' from the government for extra support. One month later, two of the airline's subsidiaries in Ireland receive bankruptcy protection.
November 14: Lyngdal Municipality and several neighboring municipalities urgently introduce strict coronavirus measures after a major outbreak, which is linked to Romanian church meetings the weekend before.
November 14: The old NOK 1000 banknote officially becomes useless for purchases, as it's replaced with a new design.
November 17: Norwegians are encouraged to begin this year's Christmas shopping as early as possible.
November 18: Norwegian nurse and TikTok user @libsims posts a video showing what it's like working in a Norwegian hospital, with emphasis on the modern technology used. The video goes viral, amassing almost 2 million likes.
November 23: Ubisoft Nordic releases footage of the "world's most beautiful gaming experience". It includes playing Assassin's Creed Valhalla on the Lofoten Islands, with the northern lights dancing in the background.
November 25: The Center Party (SP) leads in the polls, receiving record-high support in a number of party polls. Many SP members point to party leader Trygve Slagsvold Vedum as a possible future prime minister.
November 25: Glacial archeology program Secrets of the Ice releases a study detailing its record-breaking finds of 6000 years of arrows used in reindeer hunting.
November 26: Oslo announces it will continue its social shutdown until December 14.
December
December 1: The governing parties and the Progress Party agree on the state budget for next year, after long and demanding negotiations.
December 2: As train routes fill up, Prime Minister Solberg says that traveling home for Christmas can be considered a necessary journey.
December 4: Health authorities say they are expecting an approved vaccine for Norway around New Year and that vaccinations can begin shortly afterwards. The following week, FHI launches a vaccination guide for the municipalities.
December 7: Bergen gradually opens up, while Oslo continues its social shutdown until January 7. In Trondheim, infection rates are rising, and a new record will be set this week.
December 10: The Nobel Peace Prize is awarded digitally to the World Food Program.
December 10: FHI raises the number of registered coronavirus-related deaths by 21, making it 382 total.
December 10: The Norwegian Directorate of Health's annual report reveals that Norwegians' sugar intake has almost halved, while their fruit and veggie consumption has skyrocketed.
December 11: Språkrådet (the language council) names the "koronaen" as this year's new word.
December 17: The Nordic technology company Computas, with the help of AI, generated the pattern and design elements to create the world's ugliest Christmas sweater – and they even knitted it themselves! This is the world's first project of its kind.
December 20: Fans vote Erling Braut Haaland as Bundesliga's player of the month in November.
December 22: The Supreme Court rejects environmental organizations' climate lawsuit appeal against the Norwegian government.
Source: Norway Today / NTB